As life slowly starts to return to normal, we've been thinking about how things might start to adjust at home. As we go back out to work, our bedroom will become a place of real rest upon our return. So here are all of our Feng Shui Bedroom Tips to help you feel more relaxed at home.
What is Feng Shui?
Feng Shui is a traditional Chinese practise in which you use energy forces to harmonise individuals with their surrounding environment. The Bagua energy map is superimposed on to the floor plan of your home. Bagua translates to "eight areas", each of which translates to a different part of your life. Each area has corresponding shapes and colours, and at the centre is health – you.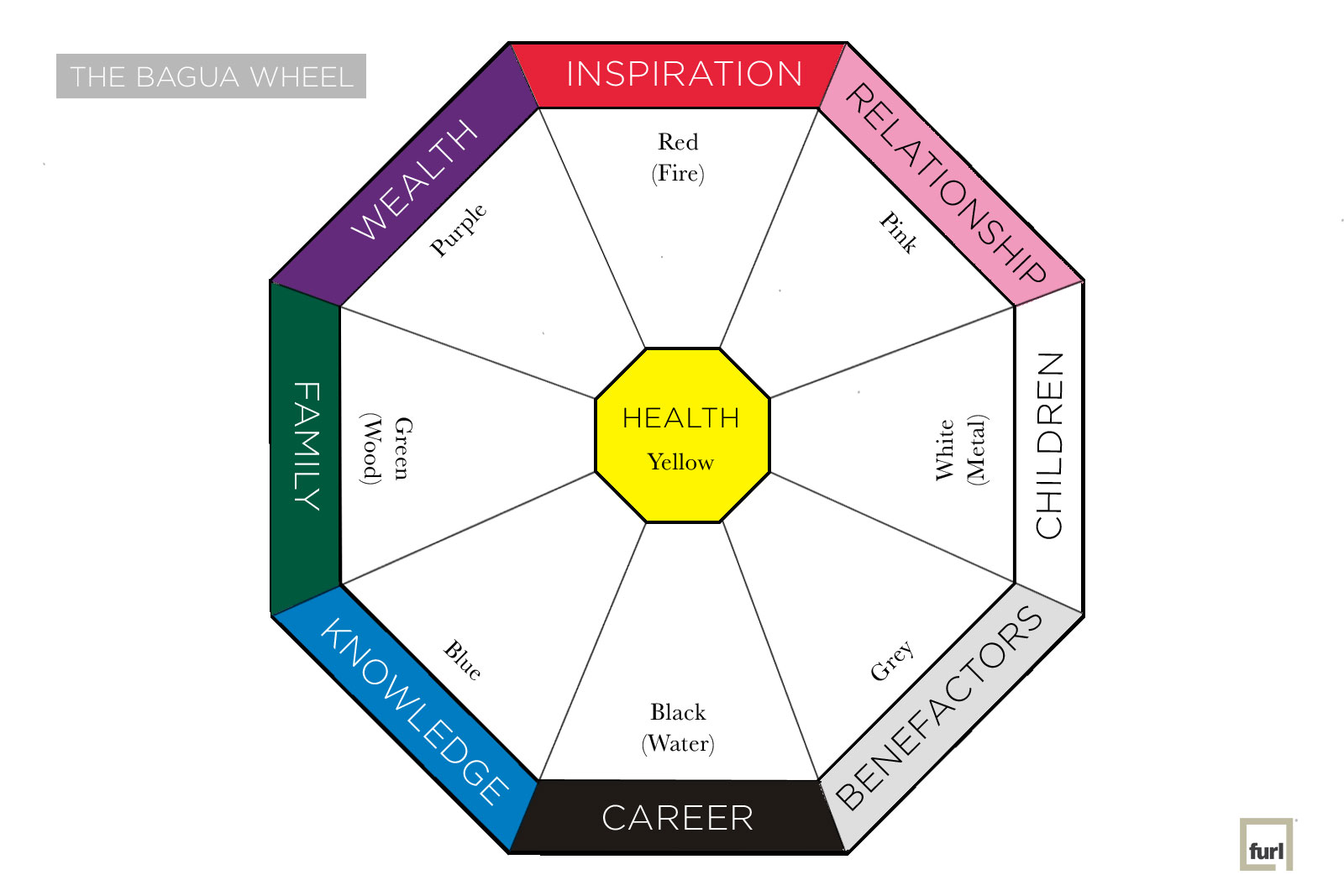 The bagua Areas
Career (Kan)  – Representing your path in life. Shape: Wavy | Colour: Black | Element: Water
Relationships (Kun) – Representing your partnerships, marriage and self-care. Shape: Flat/Square | Colour: Pink
Family (Zhen) – Representing family and new beginnings. Shape: Rectangular | Colour: Green | Element: Wood
Wealth (Xun) – Representing wealth and prosperity. Shape: Rectangular | Colour: Purple
Benefactors (Qian) – Representing Helpful People and Travel. Shape: Circular | Colour: Grey and Metallics
Children (Dui) – Representing children, completion and joy. Shape: Circular | Colour: White | Element: Metal
Knowledge (Gen) – Representing knowledge and skilfulness. Shape: Flat/Square | Colour: Blue
Inspiration (Li) – Representing fame and visibility. Shape: Triangle | Colour: Red | Element: Fire
So how can Feng Shui apply to your bedroom design?
Your bedroom is where you spend the most time, and so the most important room in terms of applying Feng Shui to the design. You need to make sure that your bed is in the commanding position, of which you can read more about below in the must-follow rules.
It's also really important to have space on both sides of the bed. This allows for two bed side tables, meaning that you have made space for your partner or future partner. The bedside tables don't have to be matching, but they should be of a really similar size. If you can allow for it, then you should also try to leave at least 60cm walking space on each side of the bed.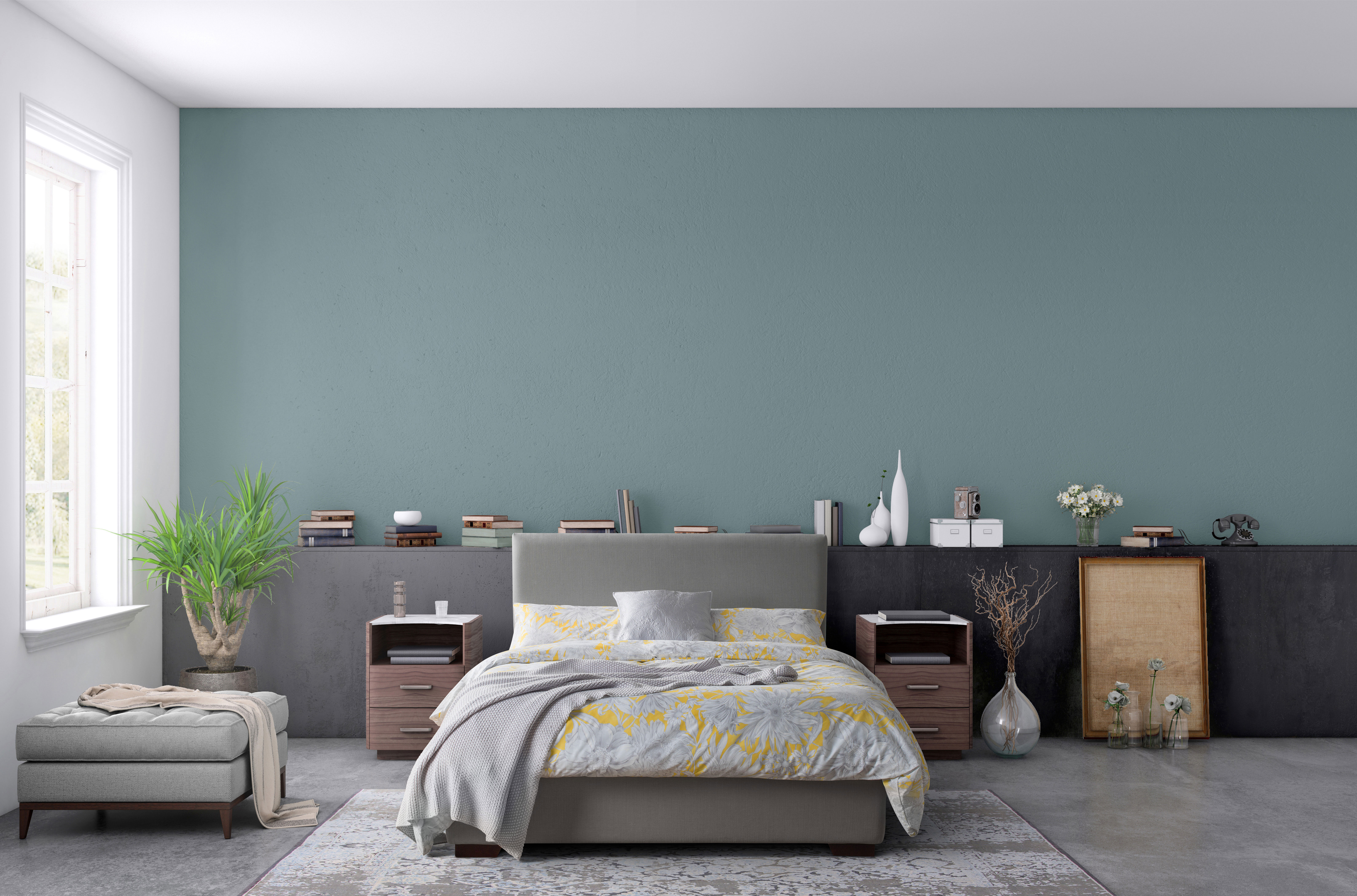 The real benefits of a feng shui bedroom
By cleaning your windows, dusting your ornaments and keeping clutter to a minimum (all parts of Feng Shui), you really will feel most relaxed whilst in your bedroom. By taking time to make your bed every morning, you will also feel more relaxed and have a better, more peaceful start to your day. That energy will carry you through the whole day until it time to retreat back to your bedroom again at night.
The Must-follow rules
An absolute must follow rule is the commanding position. It's one of the most important principles of Feng Shui, as when you are in the commanding position, you are in command of your life. This is when you will receive the most positive energy and the best opportunities. So make sure to apply this principle to the location of your bed. Be sure that from your bed you can see the door, but that it doesn't sit directly in line with it. If your bedroom is too small to achieve this, then place a mirror so that still see the door from the mirror. By not having your bed directly opposite the door, you will feel more safe and secure whilst sleeping.
If you can avoid it, try not to position your bed underneath a window. Particularly if it's on the ground floor as this will create a feeling that is less safe.
You absolutely must have a headboard and this headboard must be against the wall. As a solid headboard also fastened to the bed, it creates harmony and stability.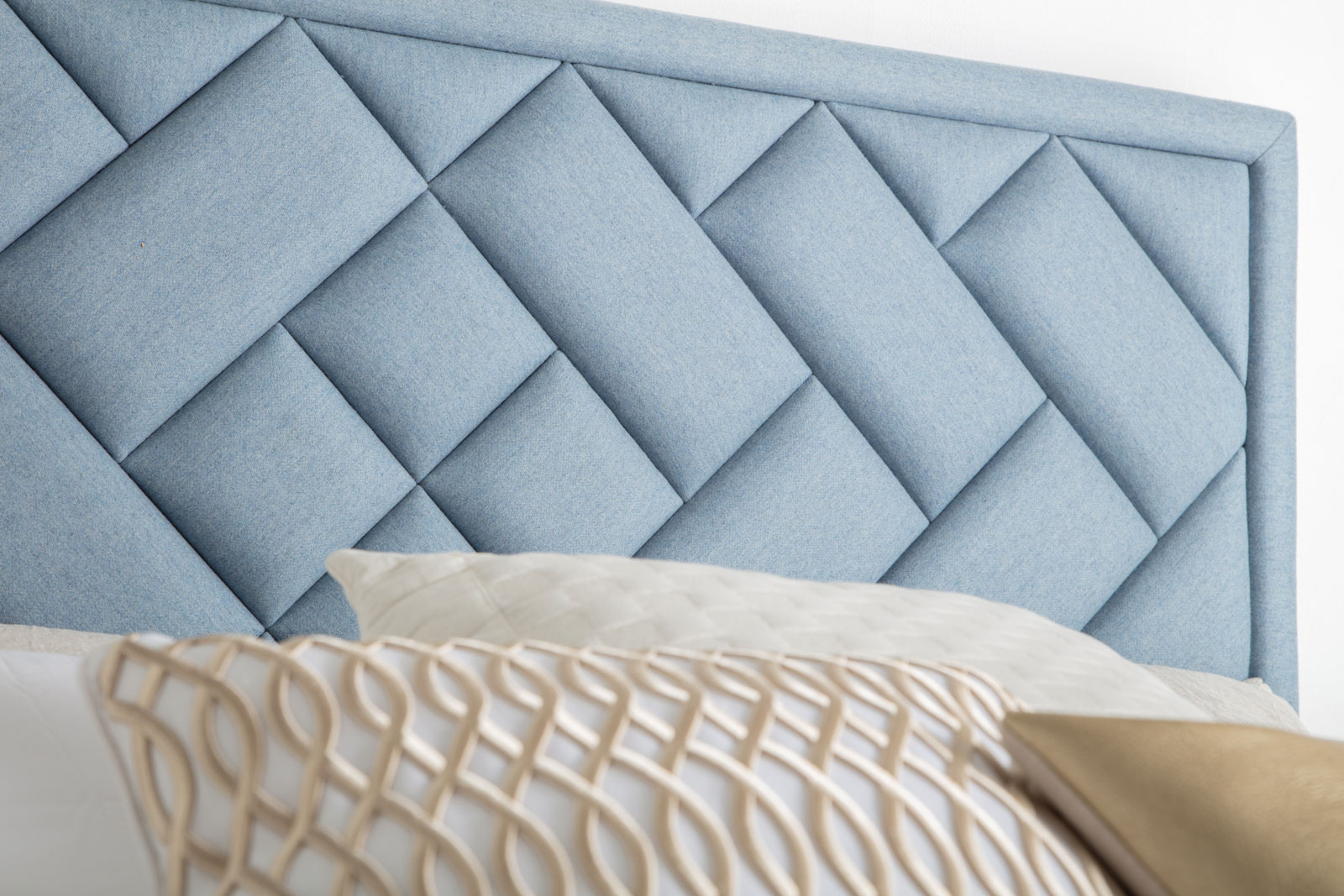 feng shui Bedroom design tips
Limit Electronics – in this day and age it's almost impossible to have nothing, but try to limit these as much as possible. Charge your phone in another room, and save the TV for the living room. Electronics emit magnetic fields that can disturb your sleep.
Have calming and serene artwork – the ultimate goal is to create a relaxing environment. So if you are adding any artwork to your bedroom, make sure that you are choosing something serene and uplifting.
If you do buy artwork for your bedroom, then try to place it opposite the bed instead of behind it.This can help to improve your life energy as it's the first thing you see when you wake up in the morning.
Symmetry is really important to a Feng Shui Bedroom. Not everything has to exactly match, but it's important that it's as close in size as possible. If you are putting a lamp onto one bedside table, then put one on to the other side too. This helps to bring balance and increases the relationship.
Get as much natural light into your bedroom as possible. Try not to block windows with shutters or furniture. Natural light influences your serotonin levels, which helps to lighten your mood for the rest of the day.
Avoid having office furniture in your bedroom. Over the last couple of months, this may have been completely impossible. But try as much as you can to screen this area off, or to tidy everything away when you are going to sleep.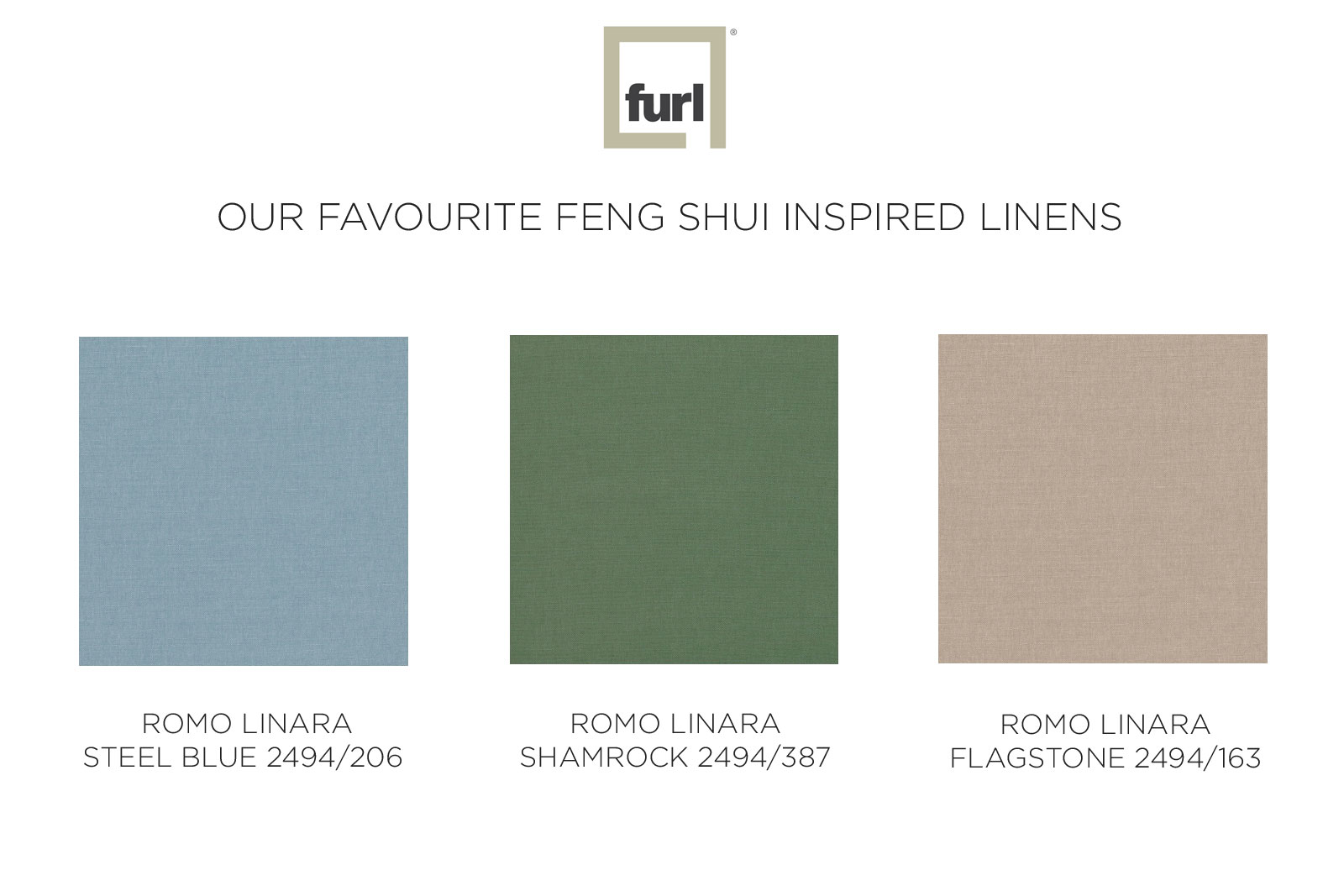 Feng shui Colours
The best colours for your bedroom are soothing colours. Such as blues, greens or earthy tones. All white bedrooms are also serene and calming. But if you fancy something a little more bold, then red is the colour of passion. It just may feel a little too energising if you struggling with sleeping.
How we can help you to create a Feng Shui Bedroom here at Furl
At Furl, we make furniture to help minimise clutter. We have storage beds that are lifted off the ground to allow for airflow around you, whilst minimising the clutter in your bedroom. Our Simplicity Bed is perfect for storing all of your additional bed linen, pillows and towels.
Most importantly, we have a vast range of solid upholstered headboards, that can be ordered for one of our beds or for one you might already have. Each of our headboard designs can be made as an integrated headboard, which means that it attaches to the bed helping to create harmony and stability.
It is said that linens are one of the best materials to use for any furniture within your bedroom. We work with one of the softest linens available from Romo. Which is an exquisite cotton-linen blend available in a vast range of blues, greens and earthy tones.
Take care of yourself
Life right now is strange and at times incredibly testing. So the more relaxed you can feel at home, the better. The more sleep you can get when your day does finally allow it, the better. Your mood is so important to your health and wellbeing, more so now, than ever before.