Designed & made in the UK
5 Years Warranty
Creating space since 2007
Expertly installed by our team
Headboard
Complete your bedroom scheme with of our beautiful headboards, available in over ten classic and contemporary styles. An effective way to finish off your room in style, they are practical too. All our beds are also available without a headboard.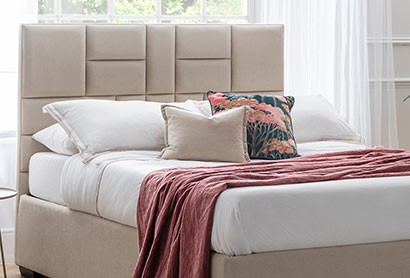 Mondrian Headboard
Inspired by the Dutch artist Piet Mondrian, this headboard handmade in the UK features 14 panels of squares and rectangles.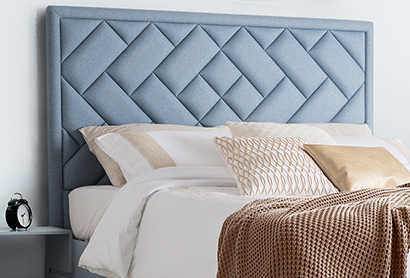 Tetris Headboard
A grid of separately handmade padded panels create this contemporary and timeless headboard.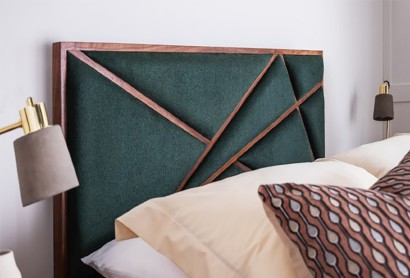 Abstract Headboard
Contemporary headboard featuring a geometric wooden frame filled with luxurious padded panels. Will make a statement in the room.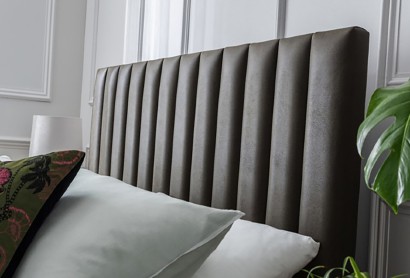 Vertical Lines Headboard
Expertly handcrafted by our artisans, this luxurious headboard will blend with any decor and lend a boutique hotel feel to your bedroom.