How do I choose the right sofa bed?
Follow our simple guide and choosing the right sofa bed will be easy.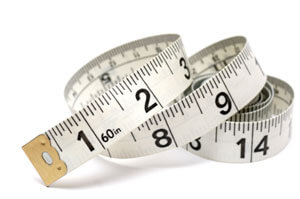 1. Mark out the size of the sofa bed with either newspaper or masking tape to see how it will fill the space and work with your existing furniture.
2. Move it around to try alternative layouts.
3. Make sure that there is enough room to fully open the bed.
4. Order Fabric Samples to see and feel the leathers and fabrics you like in your own home.
How do I care for my sofa bed?
Our sofa beds are designed for many years of regular use both as a bed and a sofa. There are a few simple DOs and DON'TS you that will keep yours looking fabulous.
DO Vacuum your upholstery every few weeks to keep dust out of the fibres.
DO blot any spills immediately with white kitchen paper. Check our cleaning guides for fabric sofa beds and leather sofa beds.
DO avoid unnecessary exposure to direct sunlight. Cover or close blinds to avoid fading and weakening the fabric.
DO remove all bedding before closing the sofa bed.
DON'T force the mechanism. It should open and close smoothly - if it doesn't there's probably something stopping it.
DON'T use harsh chemicals or cleaning products - even gentle soap can leave a mark.
DON'T oil the mechanim, it's maintenance free.
Where is the mattress stored?
The mattress folds away with the bed and is stored within the frame. It doesn't have to be removed and won't be damaged by being folded.
See the animation on our Home Page to view our sofa beds opening and closing.
Can you send me fabric samples?
Yes. We encourage you to request samples as there's no better way to see and feel the quality of our fabrics and leathers.
Visit our Fabric Samples page, choose the fabrics and leathers you like and click on the + or drag them to the box to the left. Then simply click on the red button, fill in your details and your samples will arrive in the post within 48 hours.
Which fabric is the most hardwearing?
How can I be sure your sofa beds will fit through my doors?
We make our sofa beds in sections so can as good as guarantee we'll be able to get yours into your chosen room. Our delivery staff are very experienced so will quickly assess the best way in when they arrive. Once it's in place they will then assemble your new sofa bed and take away all the packaging too.
We're confident we can get our sofa beds into most places and want you to be too. We offer the option of requesting a refund if yours won't go in. *
However if you think access is particularly tight or awkward please call or Contact Us to talk it through. We're here to help. (*Terms Apply)
How long is the sofa bed guaranteed for?
Our sofa beds are guaranteed for 5 years of trouble-free use, but we expect them to last much, much longer.
We use the best quality materials and make the sofabeds ourselves in the UK to ensure they're always of the highest quality.
The mechanisms are the best available and strong enough to be used every day for many years to come - the 50 000 already in use around the world are testament to their quality and strength.
Click here to see the details of our no-nonsense Guarantee.
How long is it from order to delivery?
We will deliver your sofa bed as quickly as possible. Current delivery times are shown here, but around 4-8 weeks is a good guide (which is pretty fast given they're all hand made to order).
When your sofa bed is nearly finished, we will contact you to arrange a suitable delivery date and time.
On the day we'll call you when we're close and once we've delivered your sofa bed our team will even take away the packaging.
Can I supply my own fabric?
Yes, our Bespoke sofa bed service allows you to supply your own fabric. This is a lovely way to personalise your sofa bed.
Fabric must be fire retardant to meet UK standards (if in doubt contact your fabric supplier as we cannot use fabric that is not treated).
Contact Us for quantities required for your chosen size or to talk things through.
Fabric should be sent to Unit 14, Calverton Business Park, Hoyle Road. Calverton. Nottingham NG14 6QL.
Where are the dimensions of your sofa beds?
Are your sofa beds comfortable?
Comfort is a very personal thing, and we have worked very hard to make what we think are sofa beds that are comfortable as a bed and as a sofa.
Many of our customers have told us how comfortable they've found their new sofa beds. Have a look at our Testimonials to read their comments.
To help you select the right sofa bed for you we have produced a detailed guide to the measurements and prices of all our products.
Remember though, if you're not happy we offer a full, no-quibble 14 day guarantee. (Collection charge applies.)
Where can I see your sofa beds?
Our sofa beds aren't available in shops or on the high street. The only way to see them is to visit us at our workshops in Nottingham or our New London Showroom.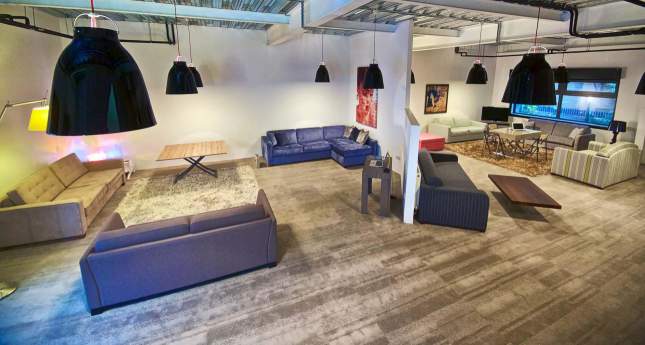 Come and test how easily our sofa beds open and close, try the mattresses and see the full range of leathers and fabrics too.
Opening hours are flexible and include weekends, but visits must be arranged in advance. Click here to make an appointment