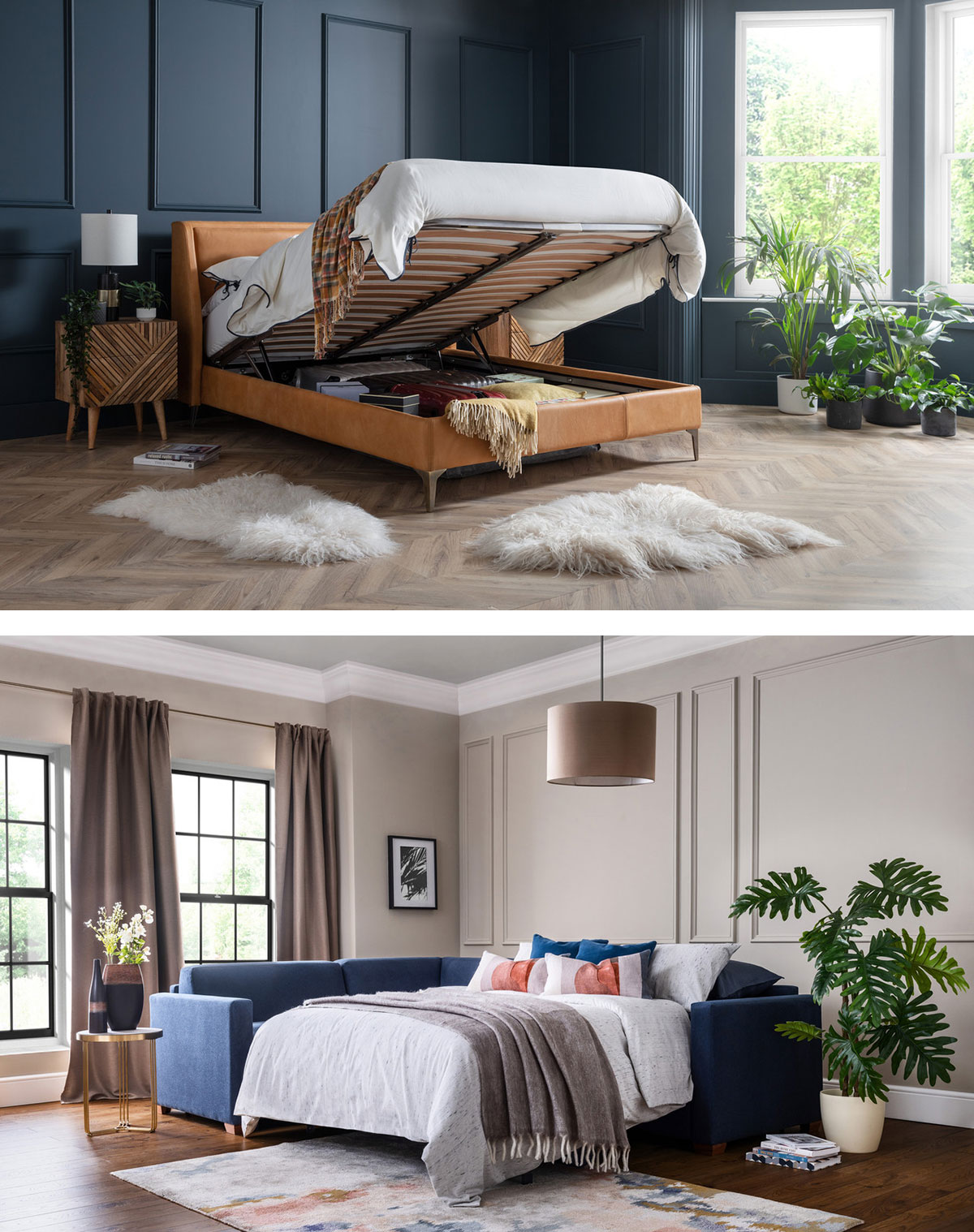 Perhaps it's bold to claim we're here to make your life easier, but Furl's sofa beds, storage beds, and other products were created to make your life easier.
Furl wants to help you make your house a home, give you storage where you had none, to make use of the space you have, all without compromising on design, functionality, and, most importantly, comfort.
Because no one wants an uncomfortable bed or sofa, whether it's for everyday use or the occasional night when guests stay. And that's what we're all about at Furl. For over 16 years, we have been producing and designing furniture that makes your life easier.
A fully independent British company, we hand-craft all our own products in our workshops in Nottingham using superior quality and space-saving engineering and the finest, most robust, highest-quality, and visually appealing fabrics.
We don't just see ourselves as "furniture designers and manufacturers." We are designers, innovators, problem-solvers, and space-savers. We are extremely proud of the furniture we create and even more proud to put our name to it. So, when you see "Furl," you know you're getting the best of the best.
Furl's sofa and storage beds make your life easier with space-saving engineering, luxurious designs, and a superior sleep experience.
At various points in our lives, we need more space to store everything from clutter and memories to everyday essentials. So, whether you're a city-dweller in search of more storage and comfort, either because you are moving flat or house or preparing for family life, we have the solution you need. Furl's products solve problems for space-savers and organisational-lovers.
You'll be amazed at how much you can store in our storage beds: full suitcases, open or closed (so you can store even more in the suitcase), ironing boards, hoovers, Christmas trees, seasonal wardrobes, and so much more!
Or maybe you're downsizing, moving into a smaller property, but still need as much storage as you had before. We are here to help. Hold onto your memories whilst making space for the grandkids and guests coming to stay without compromising on quality or comfort.
Visit our three showrooms in Swiss Cottage, Chelsea, and Barbican, London, to see for yourself. Our friendly staff will be delighted to give you a tour and help you pick the right storage bed or sofa bed for your needs. Bring your own suitcase to test out the storage capacity if you want!