If we asked you what room in your house you spent the most time in, what would you say? For most, we're pretty sure the answer would be the kitchen. Cooking, dining, spending time with the family. Your kitchen really does end up being the hub of your home. So here is how to create a contemporary family kitchen design. Using one of our very own products, the 4×4 table, that also goes by the name of Butterfly.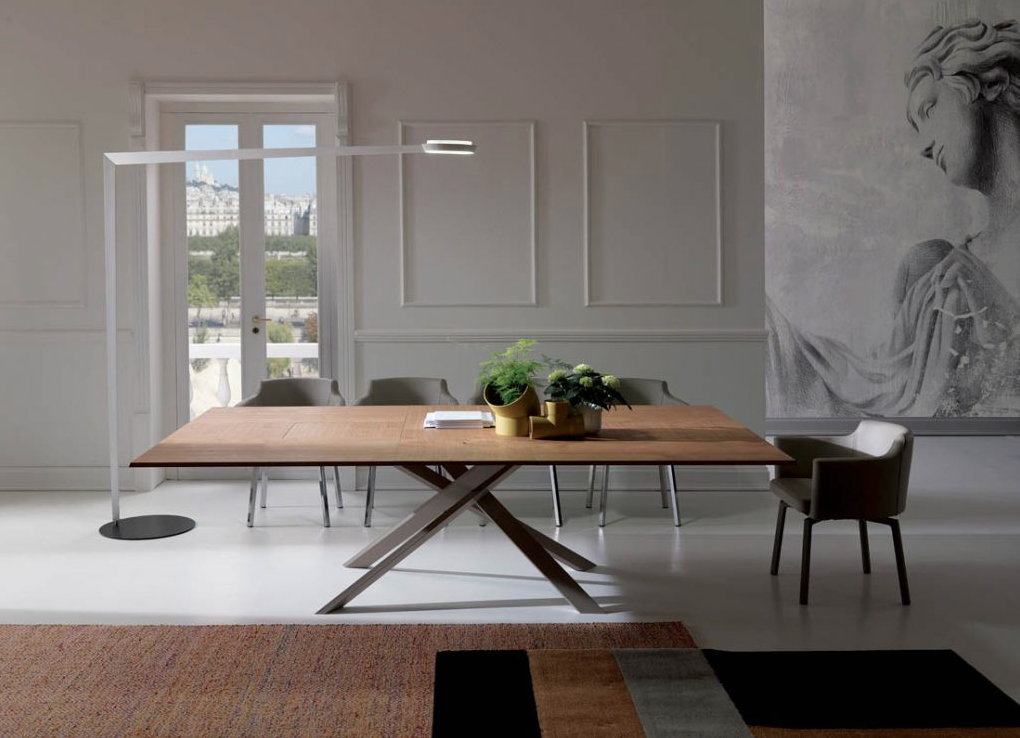 Butterfly is a beautiful wooden dining table that in its normal state seats 6 people, however with a little bit of magic and the turn of a few leaves it converts effortlessly into a table that seats 14. So it's the perfect starting point for creating a contemporary family kitchen that revolves around spending more time together.
Contemporary Family Kitchen Design Scheme
The Butterfly table comes in a range of different finishes. From wild carbon oak, to ash grey, to canaletto walnut, but we think that the natural ancient oak is the perfect choice for a contemporary family kitchen scheme.
The biggest trend in kitchen designs that we are seeing at the moment is for a combination of dark and light cabinets, alongside beautiful marble style quartz work surfaces. If the space allows for it, there will definitely be an island or at the very least a peninsular. And this will of course have some form of statement pendant light hanging over it.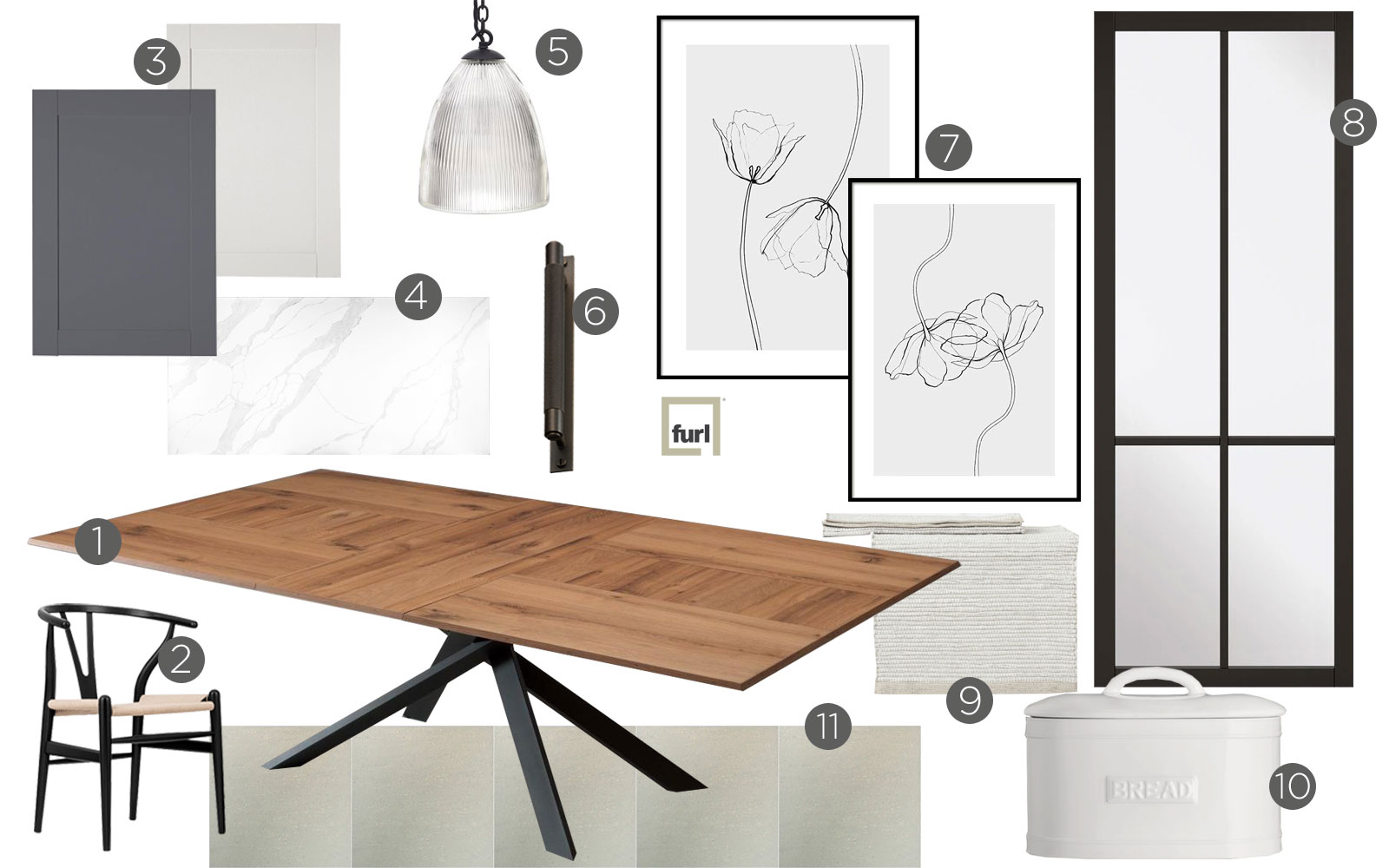 A mix of textures is key to creating a real open plan modern kitchen scheme. Mixing metals, with wood, stone and softer textures like velvets and linens gives this big open plan space the real wow factor.
so here's where to buy everything
4×4 Butterfly Table, starting from £3,995
Wishbone Wooden Dining Chair, Natural Weave Seat, Black, Cult Furniture, £139
Allendale Doors in Dove Grey and Slate Grey, Howdens, POA
Artscut Calacatta Oro, The Marble Group, £560 per sqm
Chamberlain Pendant Light in Matt Black, Jim Lawrence, £97
Pull Bar, Plate Smoked Bronze Handle, Buster and Punch, starting from £84
Lines Poppies and Lines Tulips Poster in Black Frames, Desenio, starting from £5
Liberty 4 Pane Black Primed Door Pair, Clear Glass for internal use, Direct Doors, £634
Placemat Silver Linen Lara, Linen Me, £15
Bread Bin, Hudson Home, £58
Regal Grey Polished Tile 80cm x 80cm, Topps Tiles, £45 per sqm
Perhaps you still need a little more inspiration for your contemporary family kitchen makeover? So we've put together a list of our favourite kitchen designs over on Instagram to get you inspired.
Just a Little Build – SJ's kitchen @justalittlebuild is the definition of a contemporary family kitchen, and is beautifully designed, down to every last detail.
Lust Living – Olivia's most recent kitchen renovation @lustliving is everything a sleek, modern kitchen should be. With everything tucked behind doors, it's aesthetically perfect.
Tom Howley – Not just one kitchen design, but all of them, @tomhowleykitchens design and manufacture some of the most stylish kitchens you will ever see.
KJG Home – Kirsty's kitchen @kjg_home is another Instagram favourite and she has taken the app by storm over the last couple of months, thanks to the lovely design of her home.
And if you'd like to know more about our 4×4 Butterfly Table then just contact us here.