Do you live in London? If you answer yes then the size of your bedroom will more than likely be quite small. That's because most of them are. At Furl though, we are always coming up with ideas that help to save space. So here are our space saving storage ideas for small bedrooms. They will work, and they won't cost you a fortune either.
We couldn't begin a post on space saving storage ideas for bedrooms and not mention our storage beds. As they are made to order, there is something to fit everyones budget too.
why are Furl storage beds great for space saving storage ideas in small bedrooms?
The fact that the beds have storage is obviously a given. But it's actually the footprint of the beds that makes them so good for small bedrooms. This is because the frames are only 2cm larger than the mattress on either side, so 4cm larger in total. This means a double bed is 139cm wide by 194cm long (mattress width 135cm x 190cm) and a king size bed is 154cm wide by 204cm long (mattress width 150cm x 200cm).
You can also add a headboard to any bed and not increase the length at all. Our non-integrated headboards either mount to the wall or on the bed via sticks. And they don't take up any more space. They can also be added at any time too, so if your budget doesn't allow for one now, you can add it later.
Our storage beds like Illusion, appear to look as though they have no storage at all but actually contain a massive amount of storage. We then have our bed Low, that is really low down to the ground, yet still with a decent storage capacity. But because it's so low, it doesn't visually impact on the space too much, which is great for small bedrooms.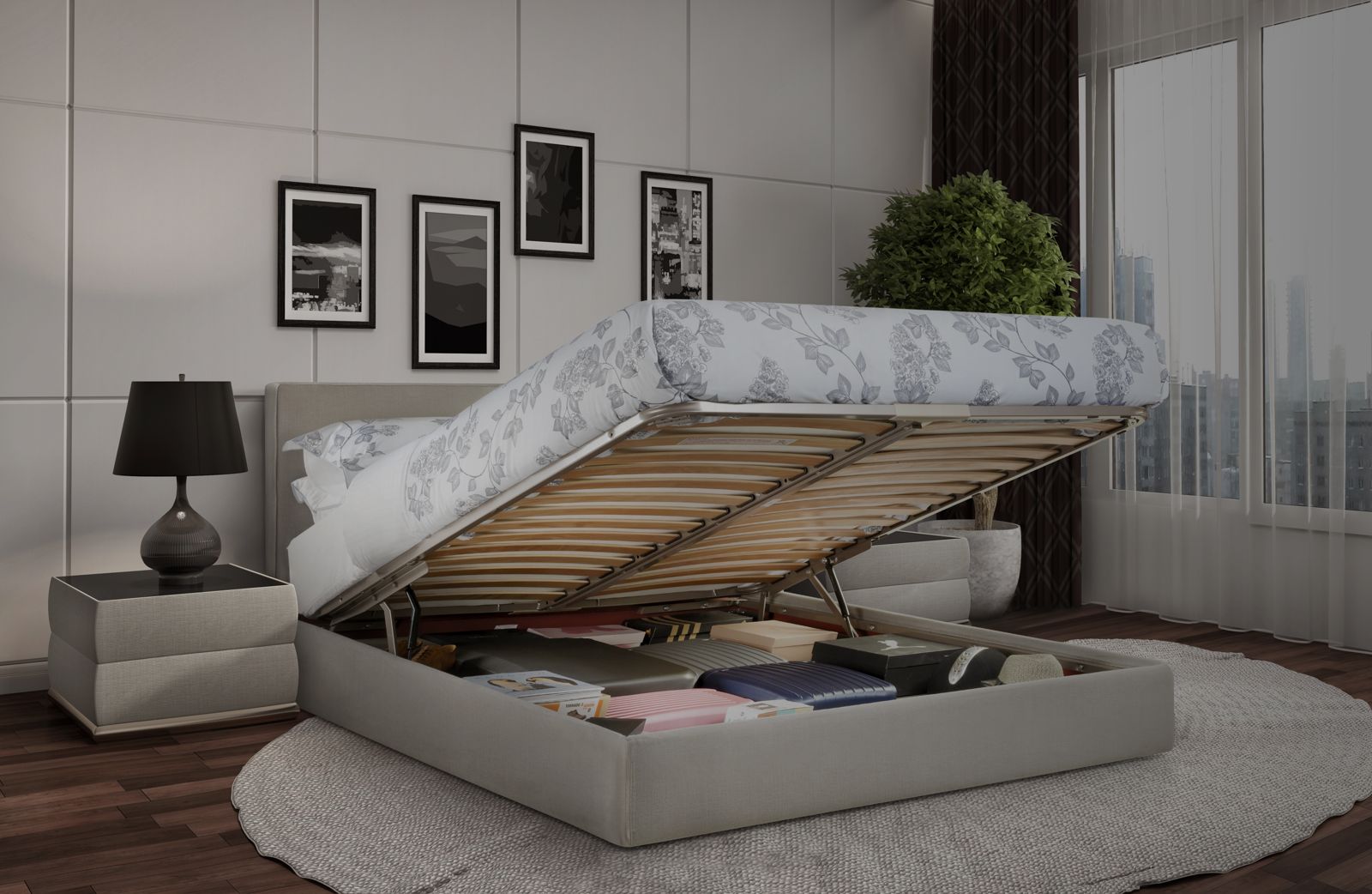 Turn your dressing table or desk into a bed side table
Most of us need some form of dressing table area, where we can sit to put on our make up or dry our hair. Ok so maybe most girls and women need some form of dressing table. But a man might need a desk space instead of a dressing table. This is when having a small bedroom means you have to be clever. Why not double them up. So your dressing table is also your bed side table. Or is also your desk.
Bed side tables usually sport lamps. Well so do desks and dressing tables, so this saves you from having to buy two lamps. Bedside tables usually require a socket near by for your phone charger. Dressing tables require a socket near by for your hairdryer or straighteners. A desk of course for your laptop charger or for your desktop power connection. There are so many things that you would usually need or put onto a bed side table, that you would also probably put onto a dressing table of desk too. So it makes sense to double them up, and save space elsewhere in the room.
Bed side solutions for those with no space for anything
There is always space for something! We don't talk about our big blue friend very often, but they do happen to be very good for selling cheap floating shelves. When I say big blue friend, I mean Ikea! If you bed is set into an alcove, you could mount them onto the wall at the side of the bed rather than behind it. It will then give you somewhere to prop up your book, or put your glass of water without kicking it over.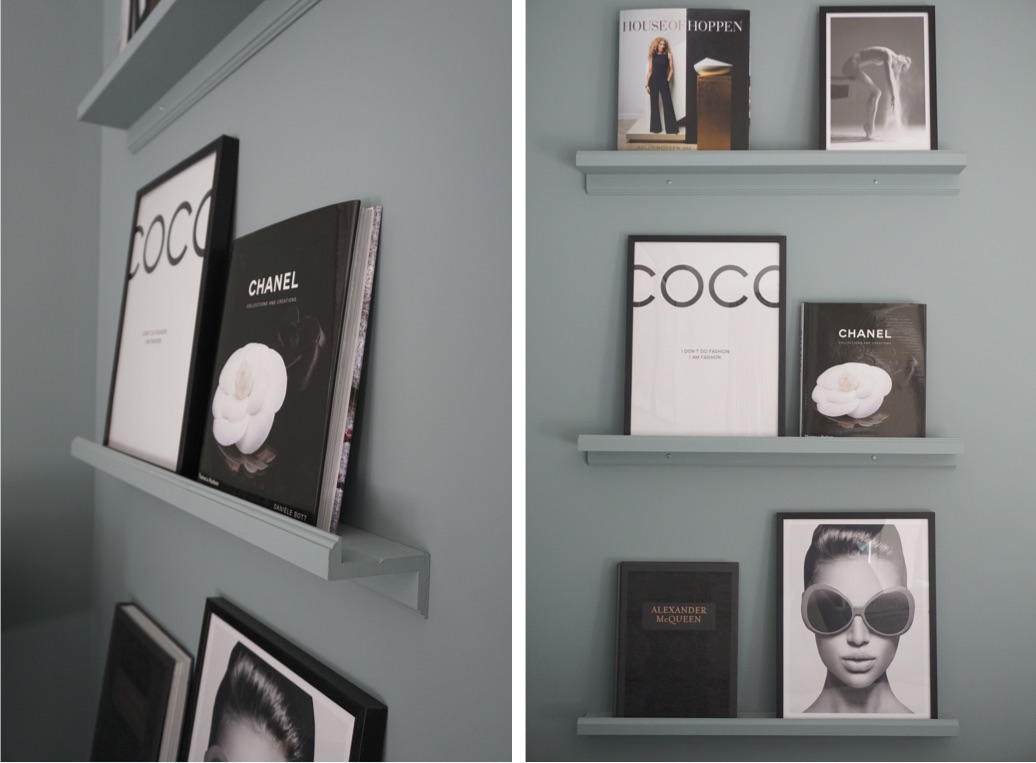 Go above the bed
The space above your bed is also often forgotten about. Why not sub out a headboard for a set of shelves? Or even deeper cupboard storage. Another of the space saving storage ideas for small bedrooms would be to use the chest of drawers as your headboard. You would have to pull the bed into the middle of the room. The access to the drawers would then be on the other side of the bed, but may allow you to fit more than pushing your bed up against the wall and finding another space to fit chest of drawers.
Use your bedroom door for more than just shutting out the rest of the world
There is a lot of space behind your bedroom door, or on your bedroom door itself. So try to make the most of it. If you don't want to drill into the door, then there are coat hooks and storage solutions that actually hang over the door itself. Perhaps you could store your shoes behind the door. Or even all of your bulky coats so that they don't have to take up space in your wardrobe.
Designing a small bedroom can also be a challenge but when done correctly, small spaces can still be luxurious too. This article in the Telegraph shows a wonderful apartment, that has made the most of the space it has, whilst still remaining elegant.