With house prices rising and homes getting smaller, more people are looking for ways to maximise their space. The city dwellers amongst us will know the importance of being space-savvy and will all have their own tips and tricks. One of these may be buying a sofa bed so you can double up on room use.
We know that investing in a sofa bed is a great way to save space and get the most out of your home, but is it the best option and can you sleep on a sofa bed every night?
What is the difference between a sofa bed and an actual bed?
There are a number of things that make a standard bed different to a sofa bed. The obvious difference is that a regular bed has a larger footprint and has one singular function of providing a comfortable base for sleeping (unless it's a storage bed, of course).
A sofa bed, on the other hand, has two main functions. A sofa bed can be used as a sofa in the day, which frees up more floor space allowing you to make better use of the room. When night falls, the sofa bed can be unfolded and provide a sleeping base.
Because of this dual use, sofa beds are a great addition to studio apartments, living rooms, guest rooms or any home where more sleeping space is needed.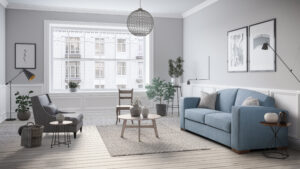 Why is it important to invest in a high-quality sofa bed?
Investing in a high-quality sofa bed will mean it lasts longer which will save you money and hassle in the long run. This is because the sofa bed will carry a sturdy mechanism made from durable materials and will be designed for regular use.
Guarantee
When a company is confident in the performance of their product, they are likely to offer a guarantee. At furl, we offer a 5-year guarantee on our sofa bed mechanisms because we are sure of their durability. This means you'll get great peace of mind and aftersales support if you need it.
Sleep quality
High-quality sofa beds offer you a better night's sleep due to the improved base and mattress. All Furl sofa beds come with slats, which provide a sturdy and comfortable sleeping base.
We also know a good mattress is key to sleeping well and that mattress preference is personal. This is why we give you the option of 3: Memory Foam, Reflex or Pocket Sprung. Our AirB, Classic and Metro sofa bed models carry an 18cm mattress making them just as comfortable as your main bed.
You're also more likely to find that a high-quality sofa bed has been designed with a lot more thought. This means that you'll find more stylish and interesting designs that can better suit your home.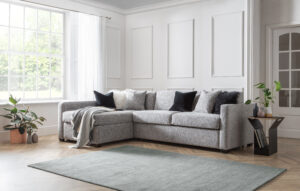 Design
At Furl, we offer 12 sofa beds with different designs and looks so you can find one that fits your style. You can also choose your fabric type and colour, helping you achieve the look you want.
Many sofa beds on the market are very basic in terms of design but when you invest in a high-quality sofa bed you'll find solutions you didn't even know you needed. Many of our sofa beds offer clever space-saving solutions like storage arms, which are handy for storing bedding and pillows.
We know that one of the main benefits of a sofa bed is the fact that it helps to save space, which is why we continue to develop great solutions to help you do this.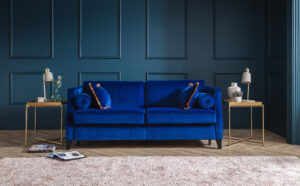 Customer Service
There are many reasons why it is important to invest into a high-quality sofa bed that will fulfil your needs but a great addition to the product is receiving high-quality customer service.
Our products are made in the UK by skilled people who take pride in their work. The products are then delivered in parts and assembled in your home by our team of experts. You don't need to worry about a thing, we will take care of it all.
Can you sleep on a sofa bed every night?
For the majority of sofa beds on the market, the answer is no. Standard sofa beds don't give you the back support you need and cause you discomfort.
However, when it comes to a Furl sofa bed , yes you can sleep on it every night.
We spend approximately a third of our lives sleeping. It is important to have a bed or sofa bed that will support you and make you feel comfortable, allowing you a great night's sleep and helping you avoid aches and pains.
Conclusion
Many people have always discounted sofa beds as an option due to a bad previous experience with one. We are challenging people's minds with our excellent range of high-quality, expertly made sofa beds.
Want us to change you mind? Come and see us at our Swiss Cottage showroom and try one.