London based Air BnB hosts are united in their missions to maximise space especially in small properties. They are also competing in ever busy marketplaces.  There are some tricks of the host-trade that can not only maximise your reviews and return bookings, but also ensure best price and even yield increases..…
Furniture plays a major role in attracting guests to your property.  The top Air BnB managers in the UK, will all attest that quality and style of furnishings is crucial for ensuring rental success.
Most properties actually don't have sweeping views of the skyline, or an unbeatable location right opposite The Shard; but click-ably eye-catching design and the promise of comfort and quality is achievable by all.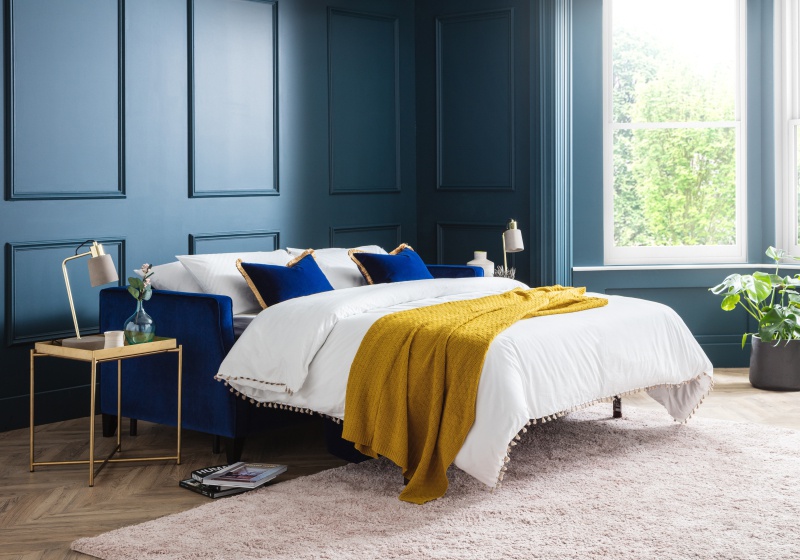 Smart-super-hosts are ensuring that form meets function and investing in furniture that, aside from being beautiful and durable, adds to the value of the per-night fee.
Rateable Rest
Most hosts will tell you that comfort is the king of reviews.  Beds must absolutely look inviting…. particularly sofa beds.  Whilst having an amazing master suite is great for the first guest past the post at check in, a shared-with-friends getaway will certainly be repeated if the second room sofa bed also has a suitably boutique hotel feel.  The mattress on our Metro Sofa bed is the thickest in the world and certifiably as comfortable as a 'main' bed, so no need for guests to draw straws on the 'worst' room.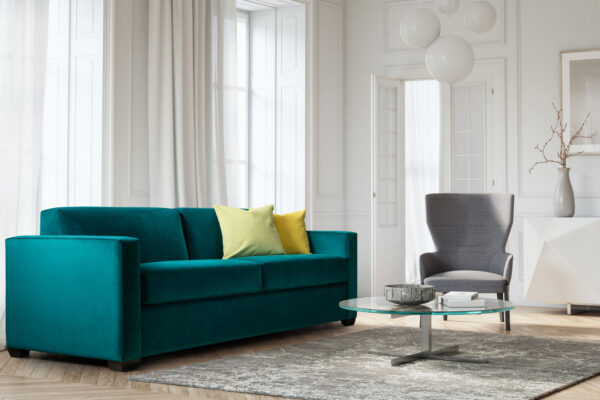 Store those suitcases
Those who choose AirBnB over Holiday Inn intrinsically aim to feel more settled – storing away luggage gives them the 'my house' feel over anything else, so they want to stay longer, and visit their home away from home again and again.  Our storage beds hide away trunks up to full hold luggage size – perfect for overseas travellers, and those who want to stay a while. This will allow you to maximise yield in small spaces.
View our storage bed range.
A Seat at your Table
Whether travelling under covid restrictions or simply staying within staycation budget as the world opens up again; eating out is not necessarily the first choice anymore.  For maximum yield, your table should fit at least the amount of people sleeping in the house, however small your communal space.  Our Revo Coffee Table  is a genius all-in-one design, it effortlessly raises and lowers, effectively doubling in size when required for breakfast or dining.  Or, unFurl 😊 our compact Goliath console table to reveal seating for up to twelve …. remembering to add a video of your fab furniture in action to your listing gallery to add interest and recall.
View all our multifunctional tables.
Hassle Free 
From design to installation, everything is taken care of within your Furl furniture investment.  Plus you can rest easy knowing there will be no unforeseen access or delivery issues. Assembly is included as standard in every one of our white glove deliveries. Sit back relax (by which we mean update your listing page!), while we do all the heavy lifting, literally.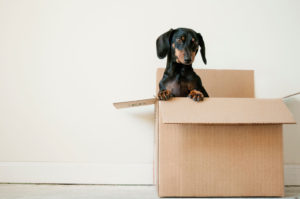 The importance of furniture doesn't stop at booking confirmation, it is crucial during the guest's stay. Positive reviews are key to a property's success. Negative reviews can wipe thousands from potential rental income. Guests want comfortable and clean furniture that allows them to relax and unwind in their time away from home.
If you can nail furniture, then high daily rates and occupancy will follow!