"I can't decide!"
We know how hard it can be to decide on a theme for the interior of your bedroom. And we know all the questions that will race through your mind. Am I playing it too safe? Will this colour match my wallpaper? What if this fabric goes out of fashion? We also know that we don't make it easy for you by offering an abundance of beautiful fabrics in a range of colours. But we want to make things easy for you. That is why we offer the option of removable fabric on all of our storage beds!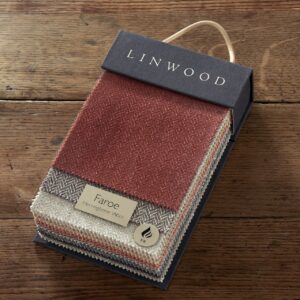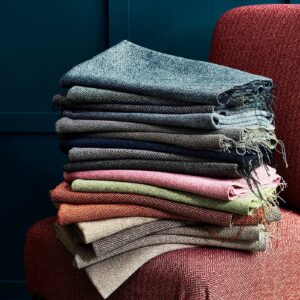 How it works
The fabric is fixed to the storage bed using Velcro strips. It is fixed to the inside of the bed base so that the Velcro cannot be seen which gives the bed a flawless finish. When your new wave of bedroom inspiration hits you or you are ready for a change, you can simply order new removable fabric covers and fit them to your bed base. It's that simple- Why not have a look for each season?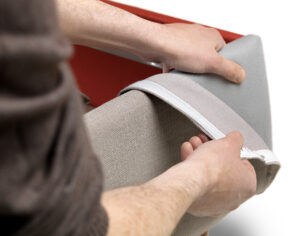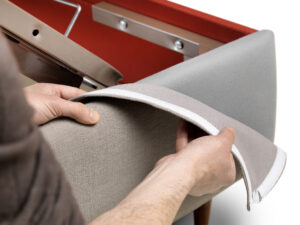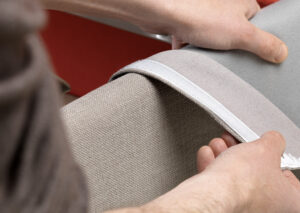 2021 Trends
Whilst there will always be timeless textile classics that we will always want around us, we know that trends come and go. And for the trend conscious amongst you, we know you like to shake up the style of your bedroom every once in a while. With removable fabric you can do just that but without the need to buy a new bed!
Textile trends are shaped by many factors from catwalk fashion to current affairs. Therefore, the fabric and colour choices made by many are often making more of a statement than just fabulous design. Why not embrace the textile trends of 2021:
Mellow yellow and charcoal:
Subtle greys and charcoal shades are the perfect base colours for a bedroom but adding a contrasting pop of yellow can offer a gentle lift to the room. This colour duo is here to stay for 2021.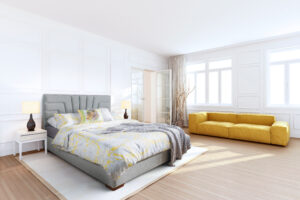 Natural textiles and earthy tones:
The conscious consumption trend has driven demand for vegetal colours and earthy hues in interiors during 2021. If you are conscious about sustainability why not check out our range of recycled natural fabrics.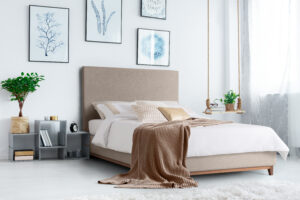 70s Resurgence:
Trends are recycled and for 2021 the 70s are making a comeback. Make a statement with a colourful corduroy or a playful suede and feel overcome with nostalgia for the years of the 70s.
Embrace distant shores:
Many of us have not been able to go abroad during Covid-19. This has sparked a trend for tropical brights and leafy greens to bring memories of our travels to our living spaces. What colours remind you of your travels?
Bold with the primary palette:
2021 has seen interiors pushing artistic edge. Give your space a vibrant personality by injecting two primary colours into a neutral space. This is certain to make your bedroom stand out from the crowd.
Need your bed now?
Maybe you have just moved into a new home and haven't thought about the interiors of your bedroom yet? Maybe you want to redecorate but haven't chosen a wallpaper yet? Not to worry, you can order a storage bed and then order the removable fabric later! Head over to our website where you will find a range of storage beds that we have in stock for quick delivery. We also have the Max storage bed available for quick delivery in a double and a king size that is prepared for adding the removable fabric.
https://www.furl.co.uk/storage-beds/range/beds-in-stock
Over to you!
We hope that having the option of removable fabric fills you with the confidence to be playful with your textile choices. We are fueled by creativity with colour and texture which means we get very excited when our customers have playful ideas for their textile choices. One day you could be a modern minimalist and the next a culture eclectic; the possibilities are endless.
And to the indecisive amongst you, you're welcome.