Your bed is probably one of the most used pieces of furniture in the house, yet it's one of the things we don't get round to deep cleaning often enough. You might change your sheets regularly, but how frequently do you clean your headboard, or get under the bed and battle with the dust bunnies?
In this blog, we cover the five simple steps to keeping your storage bed clean.
How to keep your bed clean
We spill stuff on it, we sweat during the night, and occasionally, when your back is turned, the dog jumps on it! So, how do you keep your storage bed clean?
Step one – mattress
Your mattress is a breeding ground for allergens, from dust mites to pet dander and pollen – not to mention the amount of sweat it absorbs every night.  Yet, we don't clean our mattress as often as we should. According to Which? magazine, almost one in seven people have never cleaned their mattress.
It's not as hard as you might imagine to clean your mattress. 
Strip your bedding and your mattress protector (if you have one)

Vacuum your mattress using the upholstery attachment on your hoover

Turn the mattress over and do the other side

If it's stained, tackle this next using a mild detergent and a cloth

Leave it to air for a few hours while it dries
If your mattress smells or it just needs freshening up, try sprinkling it with some bicarbonate of soda then use a dry, soft bristled brush to rub it into the fabric gently. Leave it for a few hours, or overnight if you can, then hoover it again.
Memory foam mattresses usually come with their own protector fitted, which you can take off and wash. Check the washing instructions before you throw into the machine to avoid landing yourself (and your mattress protector) in hot water!
Step two – storage area
Your mattress bears the brunt of your bed's wear and tear, but the storage underneath it also collects dust, skin, and hair, which builds up over time.
The good news is that it's easy to clean your storage area. Start by emptying the space (this might take a while if you have the capacity of a Furl storage bed) then give it a thorough vacuum.
With our easy-to-use lifting mechanism, you can raise the mattress higher than any other premium storage bed and get right to the back to clean.
When you've finished cleaning your storage space and you've replaced its contents, vacuum under your bed, then wipe your skirting boards where dust can gather between the wall and your bed.
Step three – headboard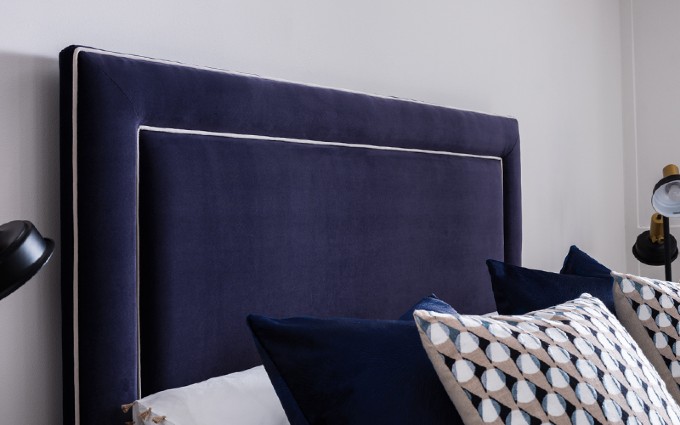 If you sit up in bed at night reading or watching TV, then no doubt your head board is well used and it could benefit from a spring clean.
Depending on the material, you can clean your headboard in just a few simple steps.
If your headboard is upholstered, start by vacuuming it to remove the dust, then use a mild detergent to remove any stains. Always check the manufacturer's care instructions before you use any cleaning products on your headboard.
Some upholstered headboards can be steam-cleaned, but, again, double-check first.
For leather headboards, start by removing the dust with your vacuum cleaner's soft brush attachment first, then use a damp cloth and a moisturising soap to tackle the ground-in dirt you can't see.
Too much water can damage leather, so stick to a very damp cloth, and finish by buffing your headboard with a soft dry cloth and polishing it like you would normally.
Read more in our article on how to keep your headboard brand new: the ultimate guide.
Step four – bed frame  
The next obvious step after your headboard is the rest of the bed frame. If it's made from the same material as your headboard then replicate what you've done in step three, but concentrate on the sides and bottom of your bed.
 A quick once-over is normally all it takes to keep your bed frame and its legs clean.
Step five – bedding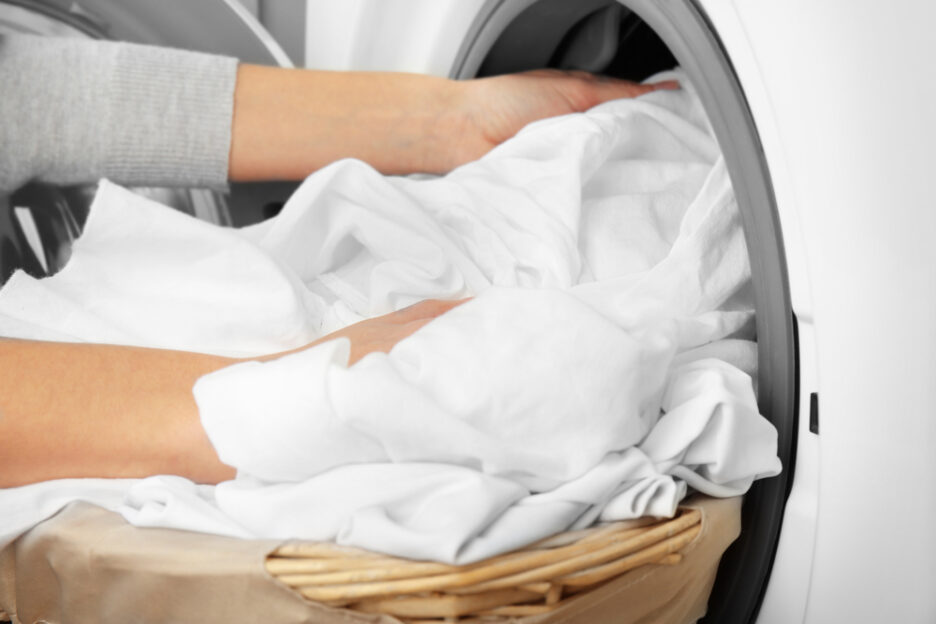 Most of us do it weekly, other people prefer to leave it longer, and some like to do it every couple of days – we're talking about changing your bedding, of course. If there's one thing certain to divide opinion it's how often you should wash your sheets.
Cleaning your bedding frequently could help you get a better night's sleep. The feeling you get from getting between fresh, crisp sheets might be just what you need to fall asleep. It's good for your health in other ways too, because washing your bedding at 60°C gets rid of allergens and kills off bacteria.
Your pillows and duvet also need to be regularly cleaned, but depending on the size of your washing machine, you might have to take them to a laundrette or dry cleaners. If you are going to do it at home, check the care label before you wash them. 
How often should I clean my bed?
When it comes to cleaning your storage bed, it's up to you how often you do it. If you suffer with allergies or you're prone to sweating at night, then you might benefit from cleaning your bed more frequently.
As a general rule of thumb, try to clean your mattress once every six months as a minimum. It makes sense to clean your mattress when you flip it, which should be every three to six months. Flipping your mattress from side-to-side, and end-to-end, will help extend its life so you can continue to get a good night's sleep.
We recommend that you wash your duvet cover twice a year and your pillows at least every three months.
Life will inevitably get in the way, and your plans might have to change. So, if your child wets the bed, then you're going to have to bring that deep clean forward!
Looking after your bed between cleaning
You spend a third of your life in bed, so it makes sense to look after it well – and in return you'll be rewarded with a better night's sleep. Follow our top tips, and when the time comes to deep clean your bed, you'll find it's a much easier job.
Our top tips for looking after your storage bed
Use a mattress protector to stop your bed soaking up sweat, and protect it from dust mites and other allergens.
Invest in a washable mechanism cover that fits around your bed slats to protect the items stored underneath from dust and dirt. It also hides the contents from view, if you ever need to remove your mattress.
Put a pillow between you and your headboard when you sit up in bed.
Before you get into bed, have a shower and take off your make-up. Avoid applying oily lotions and creams if you can.
Don't eat or drink in bed (there's nothing worse than sleeping on toast crumbs!)
How do you know when you need a new bed?
Your bed frame, mattress, and bedding all work together to give you a good night's sleep. It only takes one of them to be off and it can upset the whole balance. There's little point in investing in a premium bed frame then plonking an old mattress on it.
If you've had your mattress for more than seven years, and you've started to notice some wear and tear, then it might be time to upgrade it. Signs that your mattress needs replacing include:
obvious lump and bumps

embarrassing stains that no amount of cleaning will shift

creaking noises
Rolling into the middle of the bed or disturbing your partner when you get into bed are signs that your mattress has had its day. If you wake up feeling stiff and sore, then it's time to start shopping for a new mattress.
It's worth investing, because according to the National Bed Federation, sleeping on an uncomfortable bed could be robbing you of up to an hour's sleep a night.
At Furl, we're experts in helping our customers choose a storage bed and mattress to suit their space and lifestyle – and when you use the cleaning methods we've suggested in this article, you can look forward to enjoying your new bed for many years to come.