Beds in Plus (+) sizes give you 15% more storage
For those of you who need more storage than our standard models, we now offer PLUS sizes on all our storage bed designs.
Previously only available on our Max Bed,  Max PLUS gives you a massive 40cm of storage, 5cm more than the standard model.   Max Plus (+) has the most storage ever made in a storage bed, and. yet it still looks and feels like a regular bed.
15% more storage is now available on every model, just select the Plus option on the design and order page.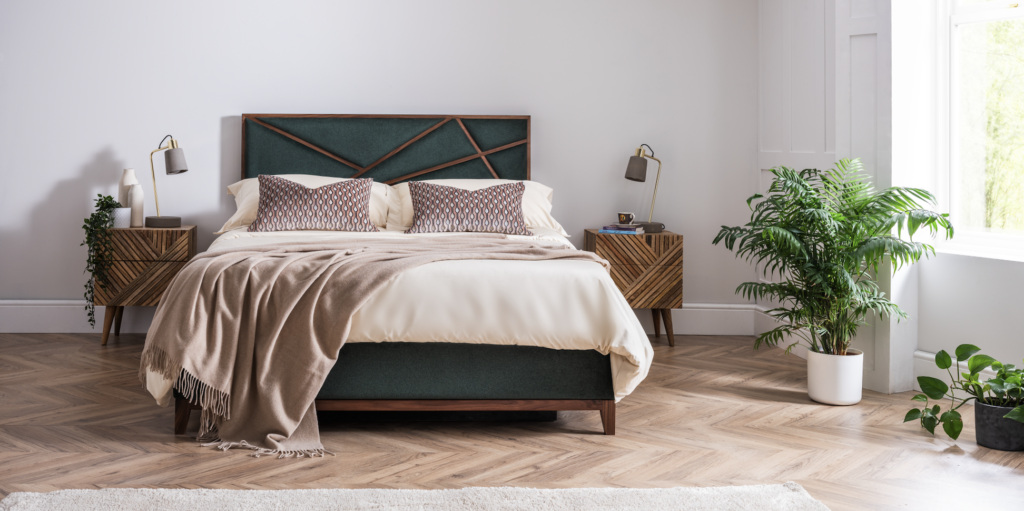 The advantages of more storage and how to get it
More storage can be achieved by choosing a larger size bed, for example, a king-size bed will have 20% more storage than a double, but as most people already choose the biggest bed they can fit into their space, a bigger bed is not an option.
Increasing the height of your bed is a great option that has more than the obvious advantage of creating more storage.   If the internal storage of the bed is 35cm increasing the storage by just 5cm increases the storage but also the overall height of your bed, which can be a really good thing. As we get older, a higher bed is a more attractive option, in short, it's much easier to get in and out of a higher bed.
For those of you who follow our brand, choice is everything, we really want you to have the most perfect, bespoke bed in the fabric and design you have chosen.  We're delighted to now offer you extra storage as an option too.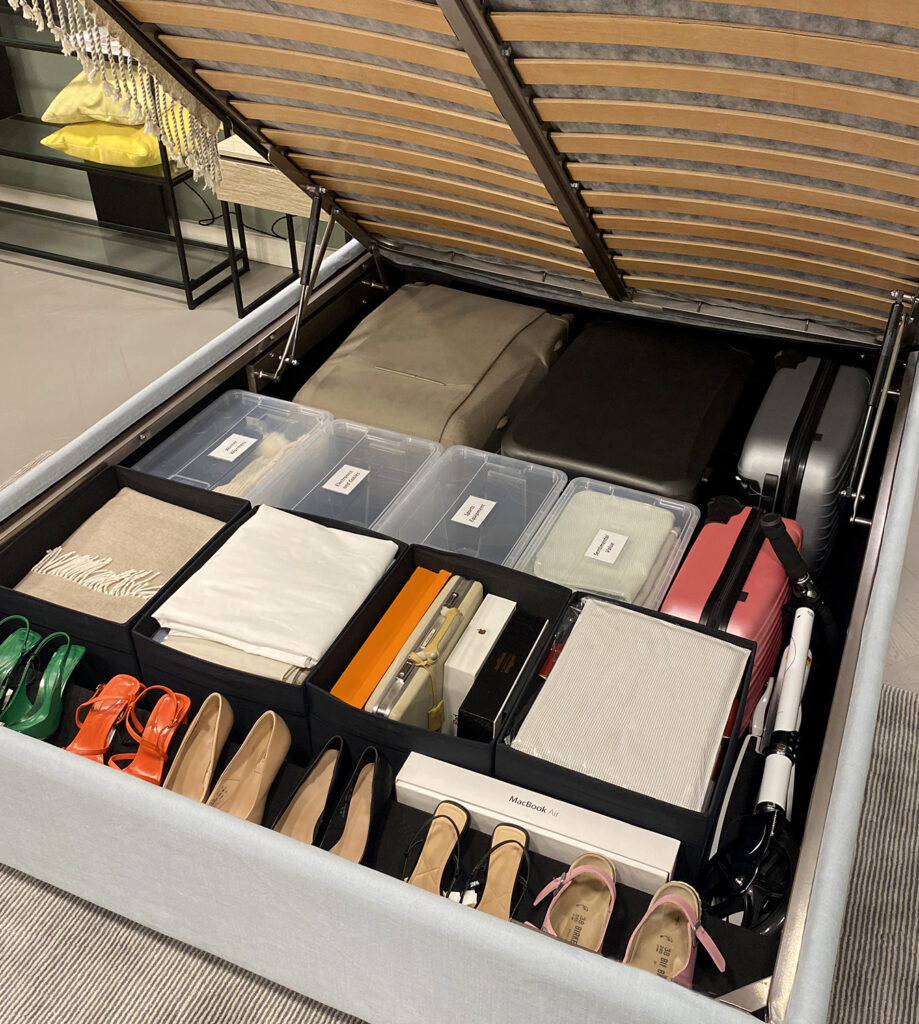 Choosing plus size on most models gives you the option to be 'super organised' with standard IKEA boxes like this!