So how's the working from home going? Are you spending all day in your pyjamas? And working from your bed because that's the only place you have to work? To begin with working in PJs and in bed was a real luxury. Now the novelty is starting to wear off, we're trying to find more practical ways of working successfully from home. And our wall beds with a desk allow you to do just that. You can still work from your bed, but on a proper sturdy desk that tucks away out of sight when it's finally time to switch off. Want to see how it works?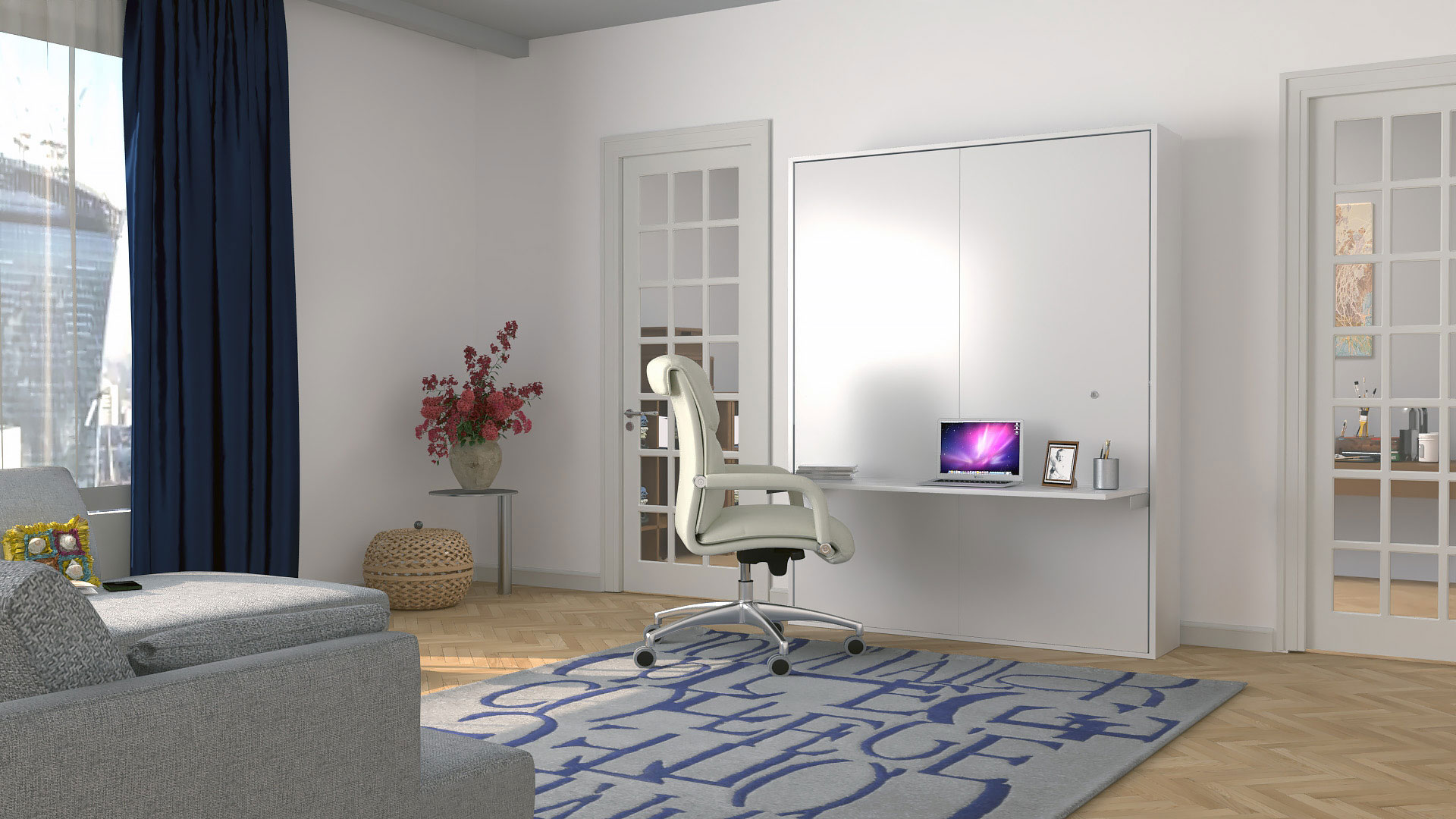 so how do Wall beds with a desk actually work?
We have a complete range of wall beds that are designed to do more with less. Easy to open, they have a full size, full depth mattress. But also come with a number of different and useful options. They can just be plain fronted, but you can also add a desk so that your wall bed can become your office during the day.
The clever part is that you don't need to clear the desk when you want to use the bed. As the ingenious mechanism keeps everything flat and in place whilst revealing the mattress. You can also use any mattress within our wall beds too – as long as it's no more than 22cm deep. But that's a full depth bed mattress, so having a wall bed doesn't mean that you are having to compromise on sleep comfort.
We have a number of mattresses available for our wall beds. They are made for us by mattress specialist Health Beds. They're the Slim 1600, Memory Flex 750 and Latex 750.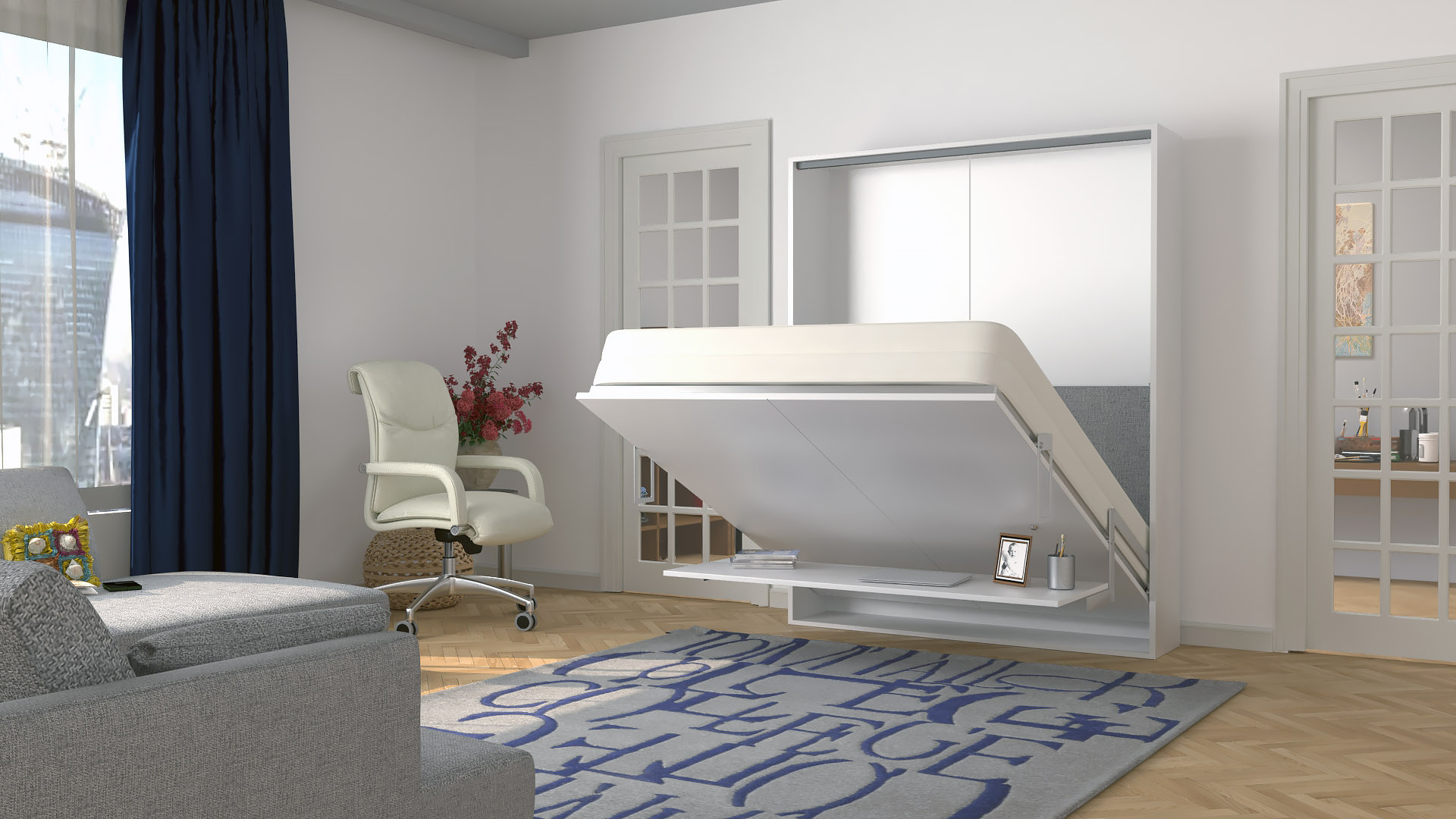 Wall beds are absolutely brilliant for smaller spaces, and no longer have to be tucked away within a wardrobe and out of sight. Ours is so compact and slimline, that it really can become the feature in the room, meaning that you can make the most of the space it takes up all the time.
Will COVID-19 affect our wall bed order?
All of our wall beds are made to order, as you select the options that are right for you. However, we do have a King Size Vertico wall bed with a desk in stock and ready to go. It does have a slight cosmetic damage to the frame, but has a huge £590 off its RRP price. From £3,585 down to £2,995, we just want to make working from home as easy as it can be for you. Here's how you can get in touch with us to make it yours.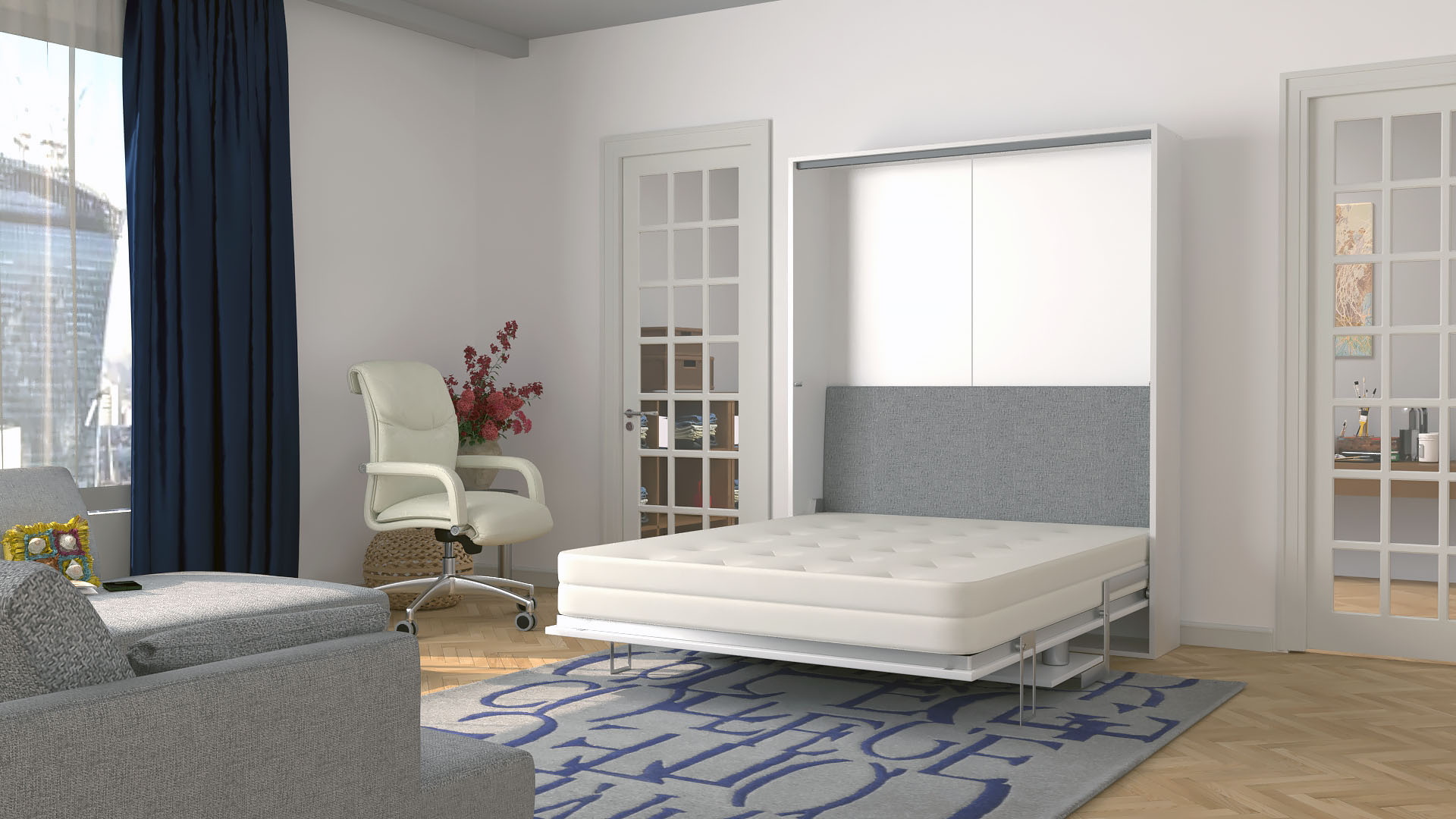 It's been tricky adjusting to this new way of life for lots of people – ourselves included. Here at Furl we are used to welcoming lots of customers through the doors of our showroom every single day. So now the showroom doors are temporarily shut, we've been working a lot more from home too. In fact you can read our top tips on working from home here.
But don't worry, our factory doors are very much still open, and although things are a little slower as we protect our staff, you can still place an order from us. We have such great working from home solutions here at Furl including our wall beds with a desk, and now more than ever, it is so important that we have comfortable and practical ways to future proof working from home.
To order a brand new wall bed made to your exacting specifications, just click here.