As our newest addition to our sofa bed range, the Metro. And given it's immediately become the most popular. We thought that we'd tell you how you can get the same relaxed glamorous look. Relaxed Glamour is so popular in the interior design world right now. Glamorous and elegant spaces, but without too much fuss. Still relaxed and liveable whilst looking a million dollars.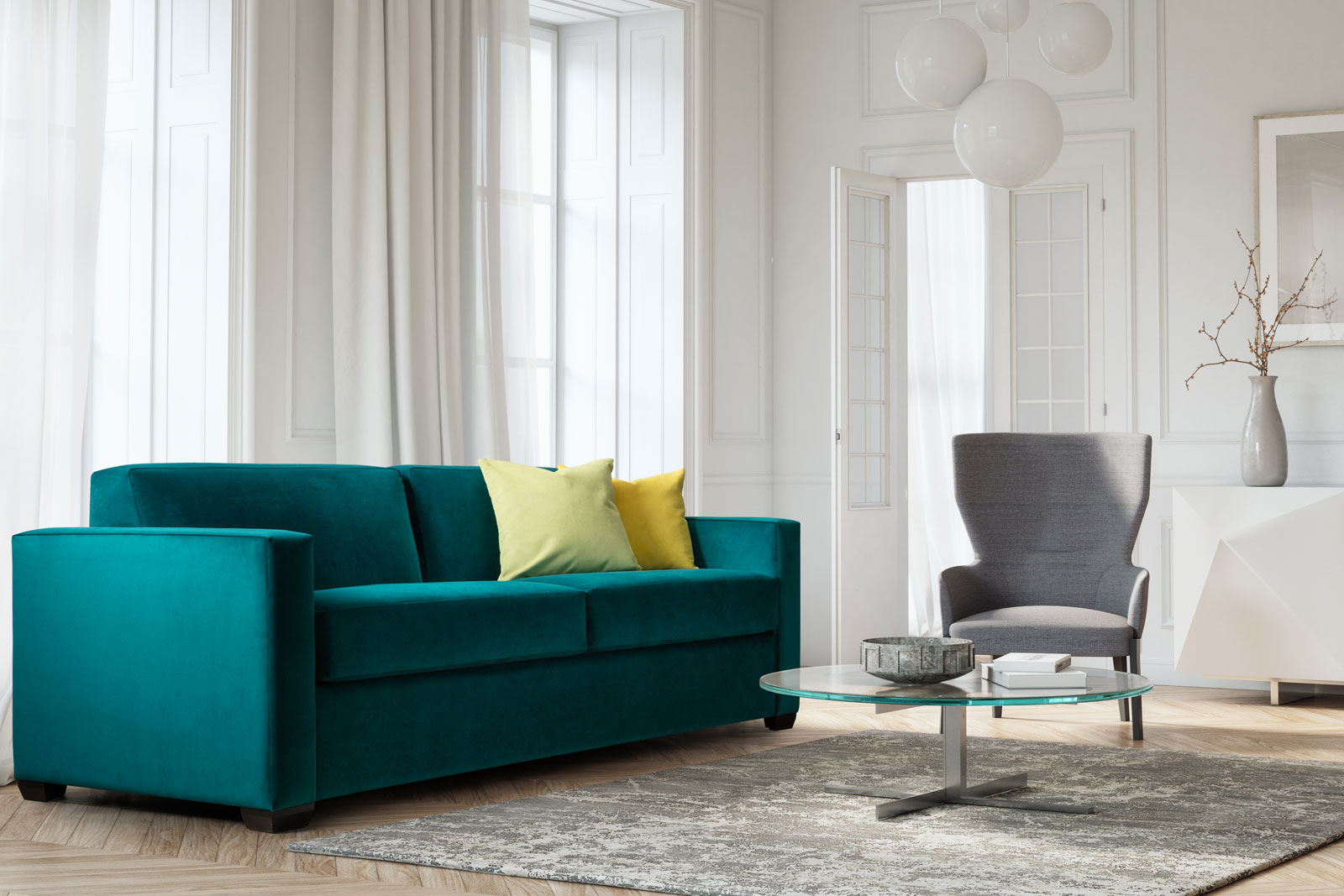 The Metro actually has the thickest sofa bed mattress in the world. At a luxurious 18cm in thickness, it's just as good as an actual bed mattress. And so we've been making a big deal about it – as it is also the most comfortable sofa bed in the world! Big claim I know – but completely accurate. No other sofa bed has a mattress quite so thick.
Despite the thickness of the mattress, and it being super practical for sleeping, it's also a glamorous sofa design. But how do you create the rest of the relaxed glamour design scheme? Well here's how…
RELAXED GLAMOUR INTERIOR DESIGN SCHEME
Just like in our imagery of the Metro, a velvet texture immediately lends itself to a glamorous interior. This teal green in particular gives an almost jewel like finish, and works perfectly against all white walls. Or neutral panelled walls. We shot our Metro in Moleskin Velvet in Petrol. Against that all white scheme, not much else is needed.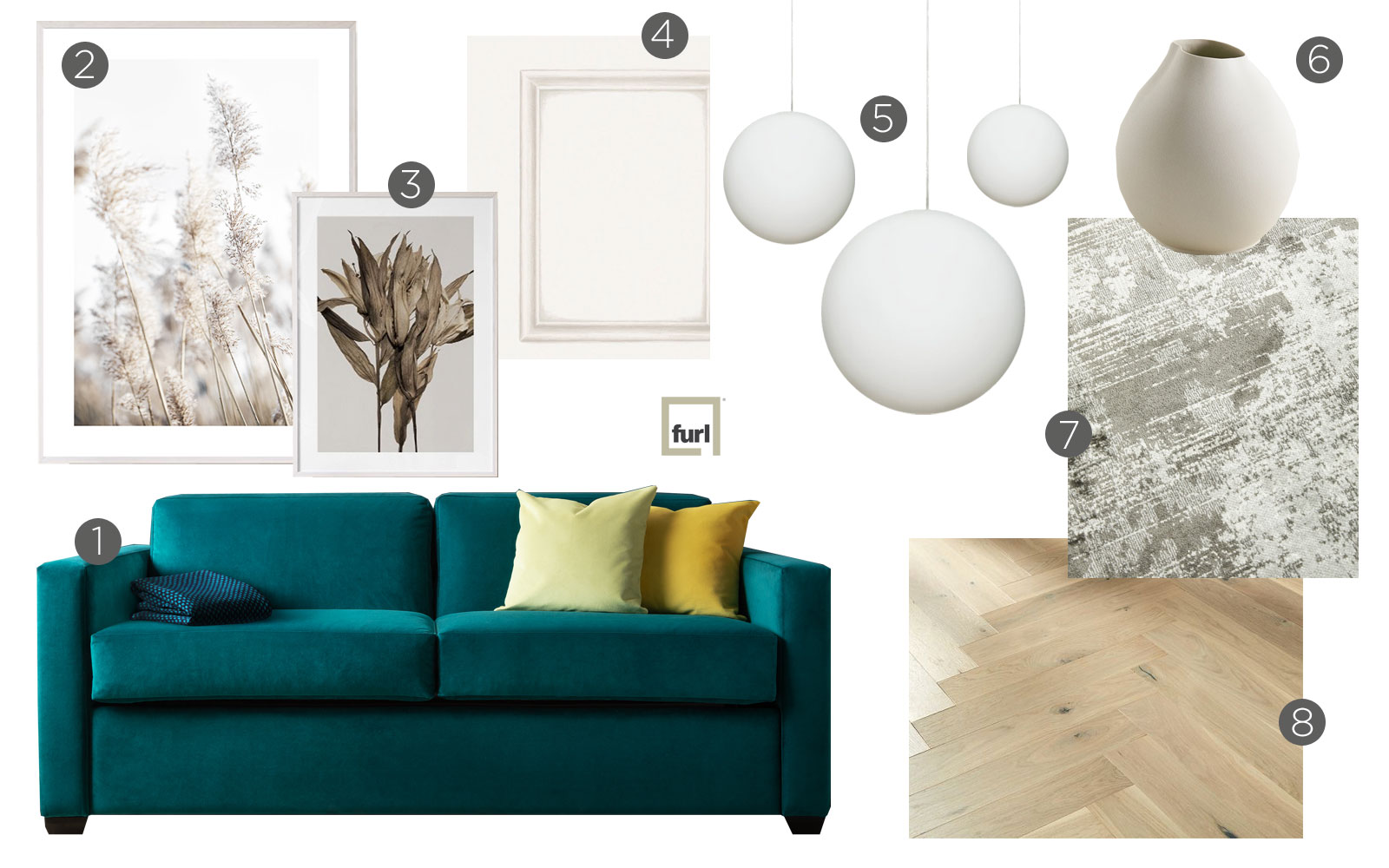 But if velvet's just not for you – that's totally ok. Linen would also work beautifully for this relaxed glamour interior scheme. And we have some brilliant easy clean linen fabrics available. With a mix of woods, glass and other natural texutures, you will be sure to maintain that relaxed glamour look. Remember that a relaxed scheme is all about it not being too fussy. You don't want it to look like a show home – so soften up your room with a big rug to make it more inviting.
So here's where to buy everything
Metro Sofa Bed in Moleskin Velvet, Petrol, from £2,230 – £2,970 as seen
 In the Reeds Poster, Desenio, £30.95
Dry Flowers Poster, Desenio, £21.95
Cole and Son Library Wallpaper in White, John Lewis, £90 per roll
Design House Stockholm Pendant Lights, Connox, from £131.50
Rough Textured Vase, Zara Home, £15.99 in sale
Vintage Rug, Zara Home, from £119.99
Marylebone Chantilly Lace Oak Lacquered Herringbone Floor, Direct Wood Flooring, £89.99 per sqm
What's great about this scheme, is it look completely amazing. The stylish sofa design allows you to put the sofa centre stage in your living room. And you would never know that it was actually the most comfortable sofa bed in the world.