Yes you read that title correctly – we have a brand new Electric Sofa Bed! Electric! So all you need to do is simply press a button and your sofa will swiftly convert into a bed. Not just any old bed either, an incredibly comfortable bed.  It really is the best sofa bed!
So why did we make an electric version? Well you asked, and so we listed. That, and we are constantly trying to design new and exciting products too.
So what does our electric sofa bed actually look like?
If you've been to our showroom really recently, then you might have already seen it. But if you haven't, then here is it in all its glory. An ultra modern design, the electric sofa bed has the perfect seat depth, a nice supporting back that isn't too high and that is beautifully curved.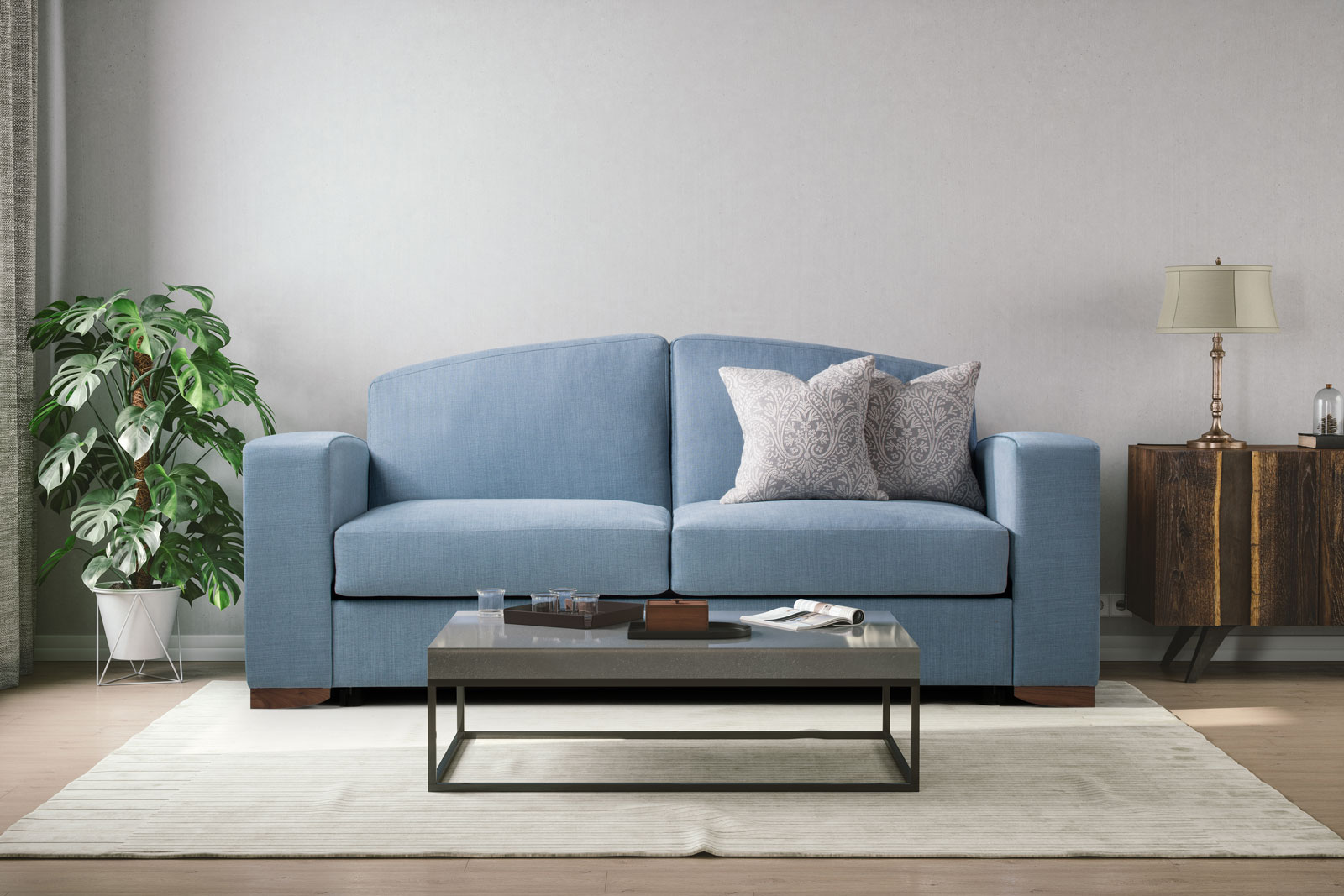 Just like all of our other sofa beds, our electric sofa bed was also designed to be used every day of the week as both a sofa and a bed. The cushions are feather filled and so it's extremely comfortable to relax into. But it's also extremely comfortable to lie down on as a bed too.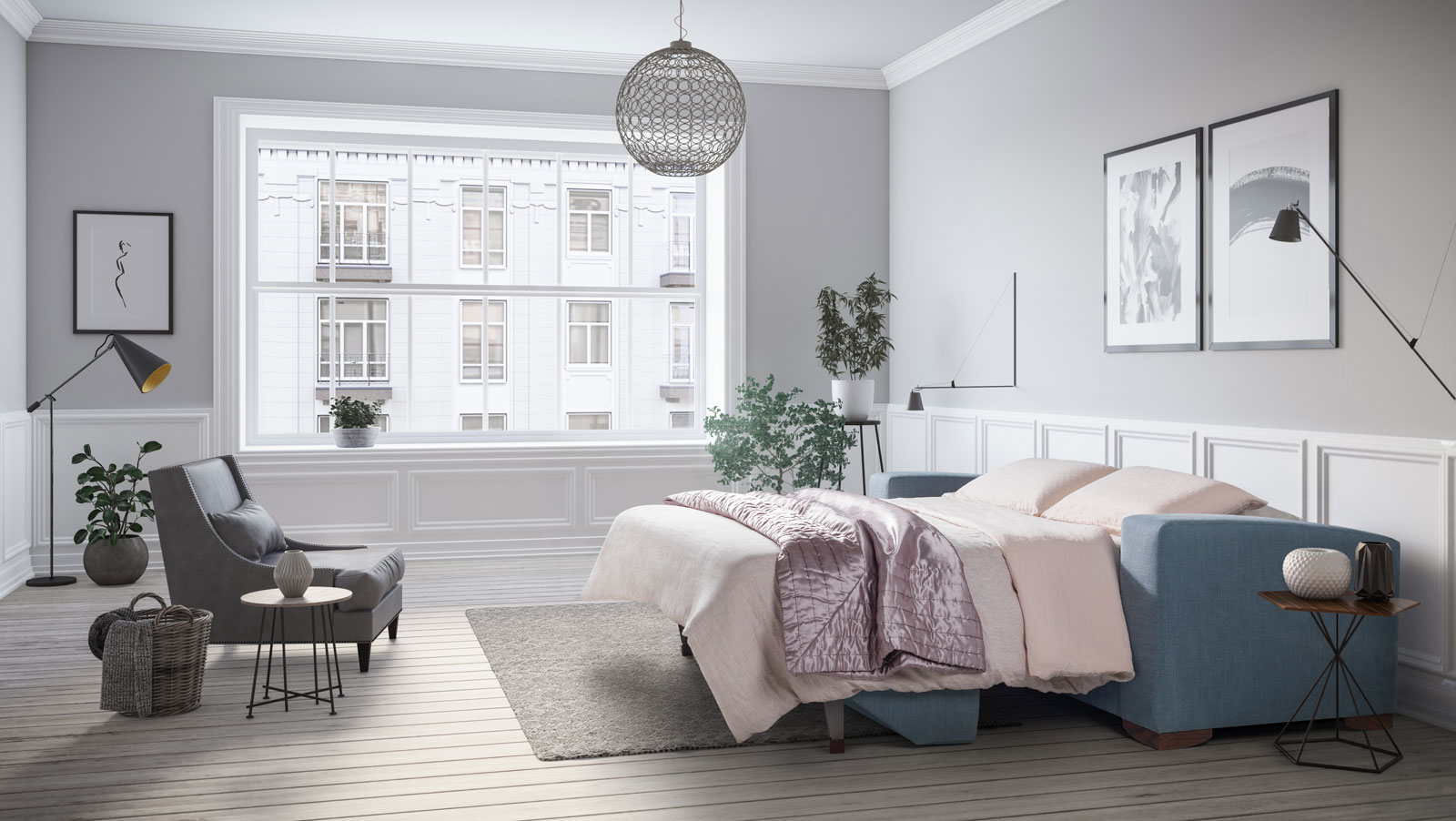 In fact the Electric Sofa Bed has a choice of different mattress options. So you can find the right mattress for you. And better still, they are all 14cm thick! The mattress options available are:
Pocket Sprung
Reflex 45
Coil
CM27
Memory Foam
So how does it work?
The motor is really cleverly hidden within the arm. There is then a remote, and all you have to do is simply push the button to open and close the sofa bed. Yes – it really is that easy.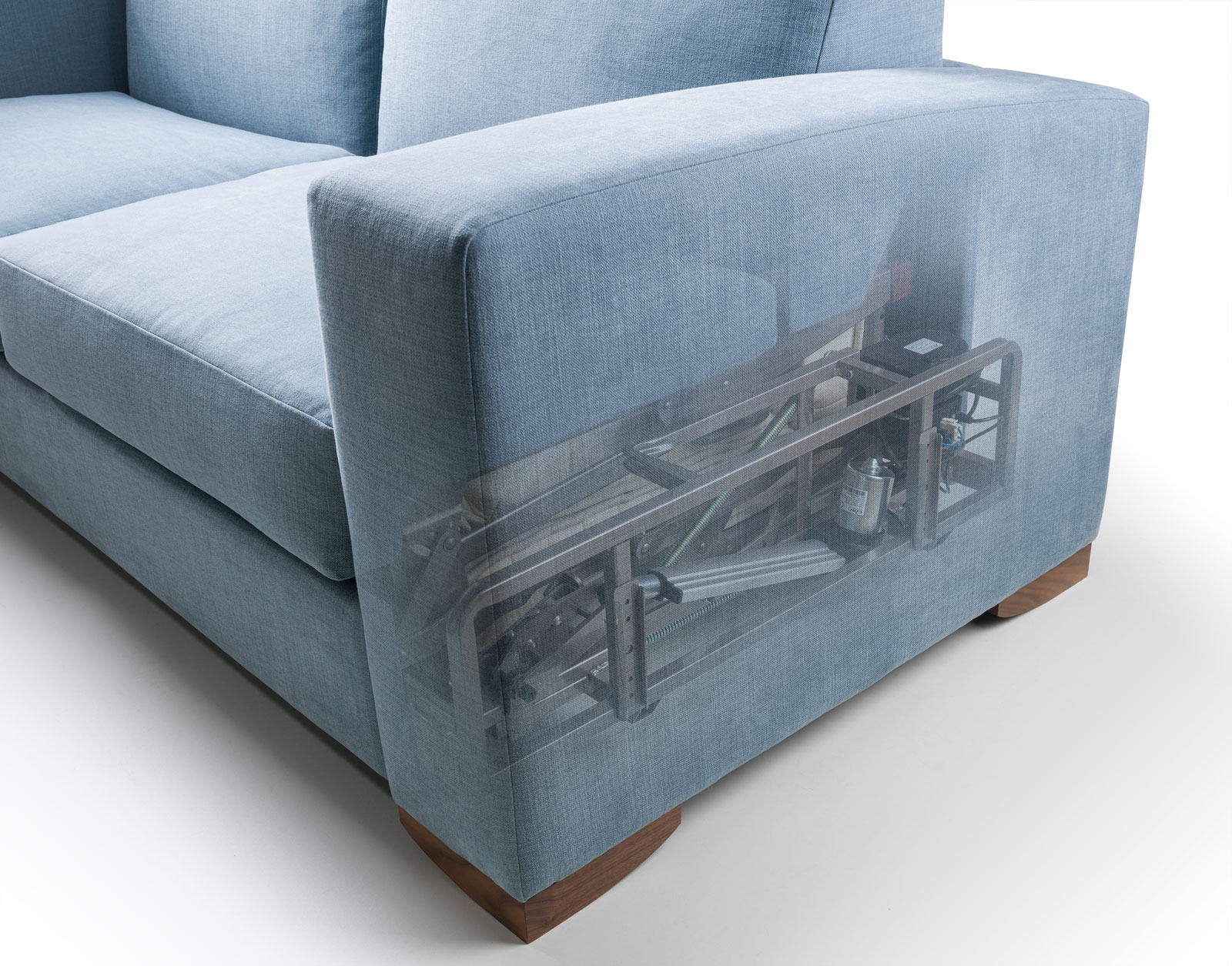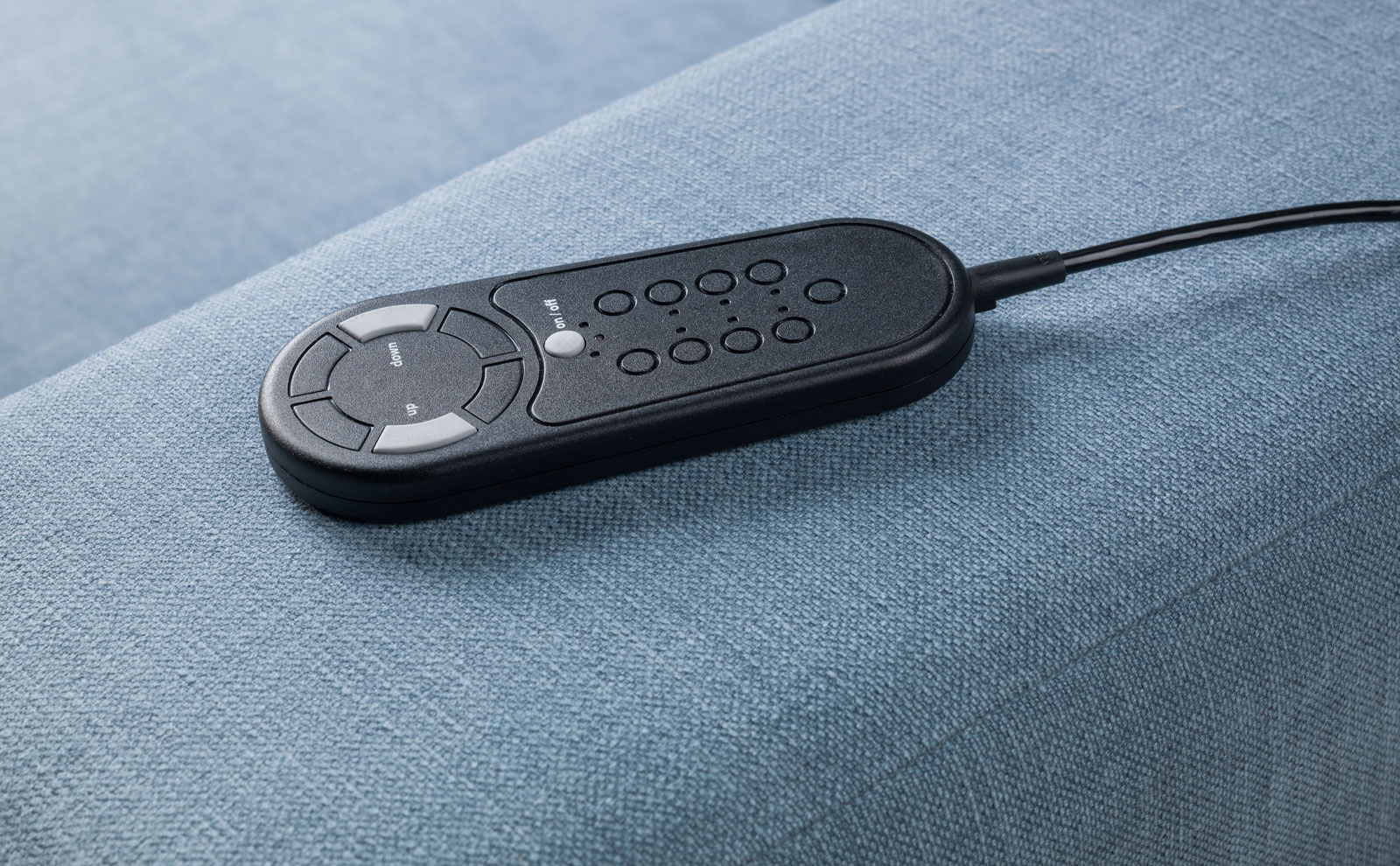 Is it only available in one size?
Absolutely not. Just like our other sofa beds, there is more than one size available. The Electric Sofa Bed can come as small as an Armchair that holds a single bed, up to a Large 4-Seater that holds a Continental King Size Bed. That's a whopping 160cm wide.
The Electric Sofa Bed is shown here in Linara Monsoon. As all of our sofa beds are made to order, they can be made in any fabric and colour you would like them to be. You can order free fabric samples through our website here. Or alternatively, they are all available to see at our London Showroom.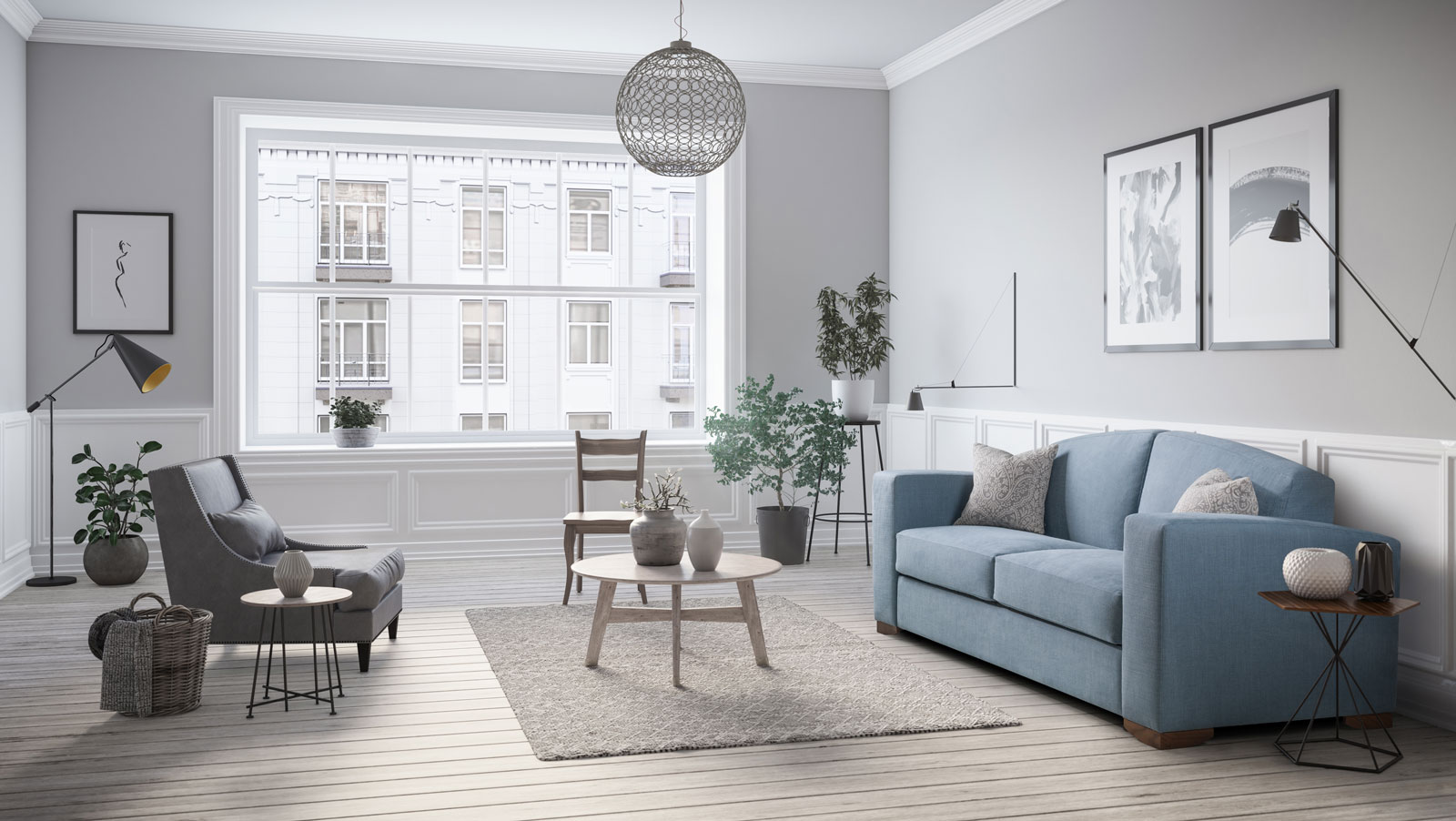 The Electric Sofa Bed starts from £2,140.00 and is available to purchase over the phone. It will soon be coming to our website Design and Order page, so watch out for it there too.
In the meantime, if you'd like to know more about our Electric Sofa Bed then please do just give us a call on 0208 451 6999 . We are so excited about it that we are more than happy to chat you through all of the options.