Did you know that we have 3 different extending console tables here at Furl? Console tables that start as console tables, but that can also extend up to 10 seater dining tables too. You know we love furniture that is multifunctional!
why you should consider extending console tables
Most of the time there is that space in every home that just needs some piece of furniture. Nothing too deep, nothing too bulky. But somewhere to put down keys. Or somewhere to pull up a chair and carry out a little bit of writing. Somewhere for the mail, or an eating space in a kitchen that can't really fit a proper table.
What's great about extending console tables, is that they are small when you need them to be. But can also be used for several other functions too. They can be opened up to seat up to 10 people. Which means you can have all those friends around for dinner you have been longer to. The tables can also be moved to any location too. So they can open in-between the sofa and the TV, or quite simply, wherever you have space for them to open.

NO1 – Console
I'm telling you about this extending console table first, because unfortunately this one has a life span. Rather sadly, it is soon to be discontinued. But, I'm still telling you about it because 1. It's amazing and 2. We still have 6 Walnut tables left in stock.
Being it stock, it means that it is available within as little as 2 weeks. But it does mean that when they are gone, they are gone.
Console is £2,195.00 and measures 75cm high x 90cm wide x either 47cm, 111cm, 175cm or 239cm long depending on how far you would like to extend it. 47cm is the console table closed. And as the leaves cleverly store behind the table, there is enough room to fit your legs underneath and use the console as a desk or one person eating space. With three leaves, you decide how long you would like to make it. One leaf seats 4 people, 2 seats 6 and 3 seats 10.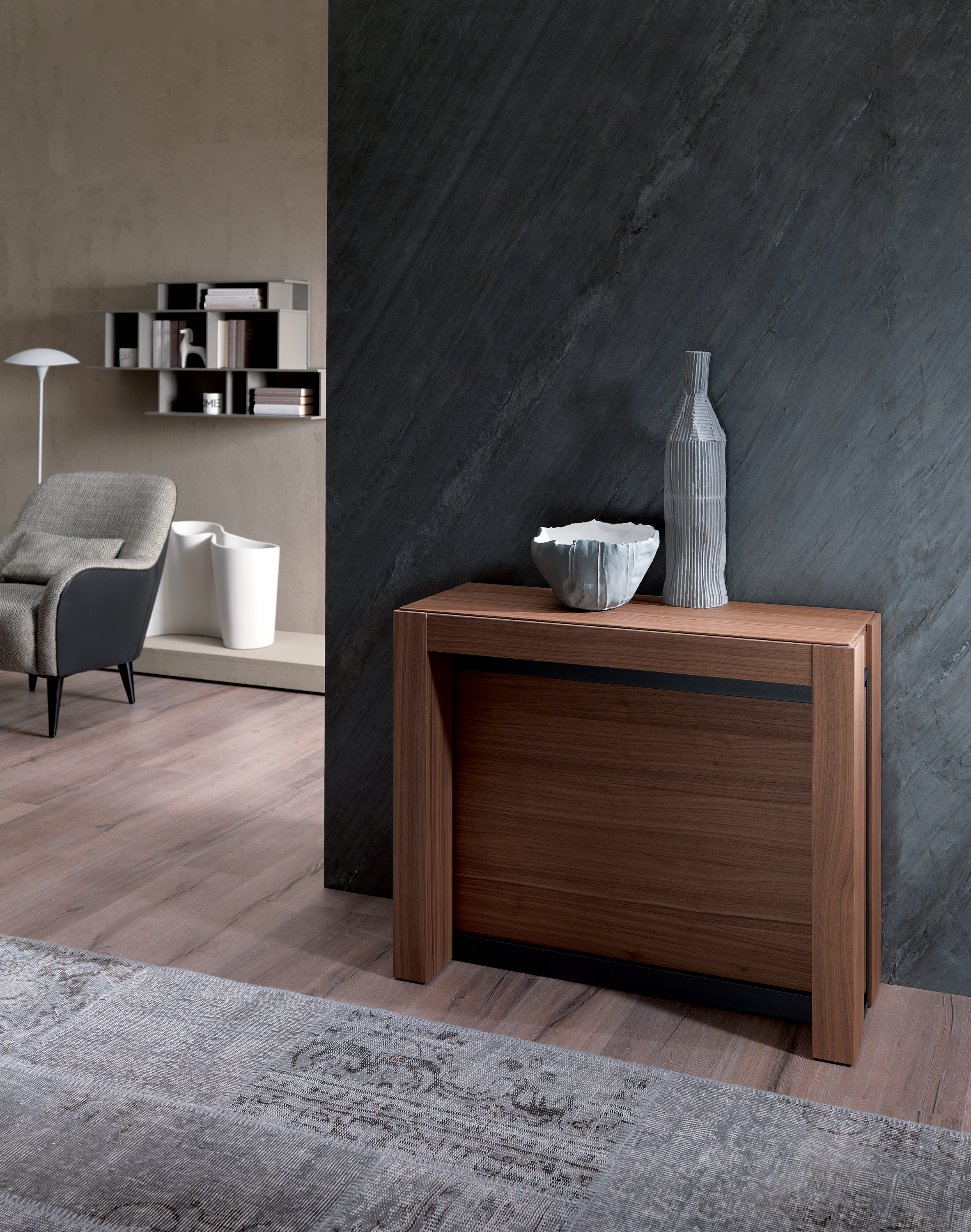 no2 – A4
Just like Console, the A4 table can open from 35cm to a whopping 267cm in just 10 seconds. Slightly different, it has 4 leaves meaning that it can extend as long as 267cm which gives a little more room to seat 10 people. So console to dining table – just like that!
The A4 table is on castors, so it really easily wheels from one location to another. Say from a hallway when being used a console table, to a kitchen when being opened out as dining table. The leaves are also all stored within the table too, so no need to find anywhere to store them.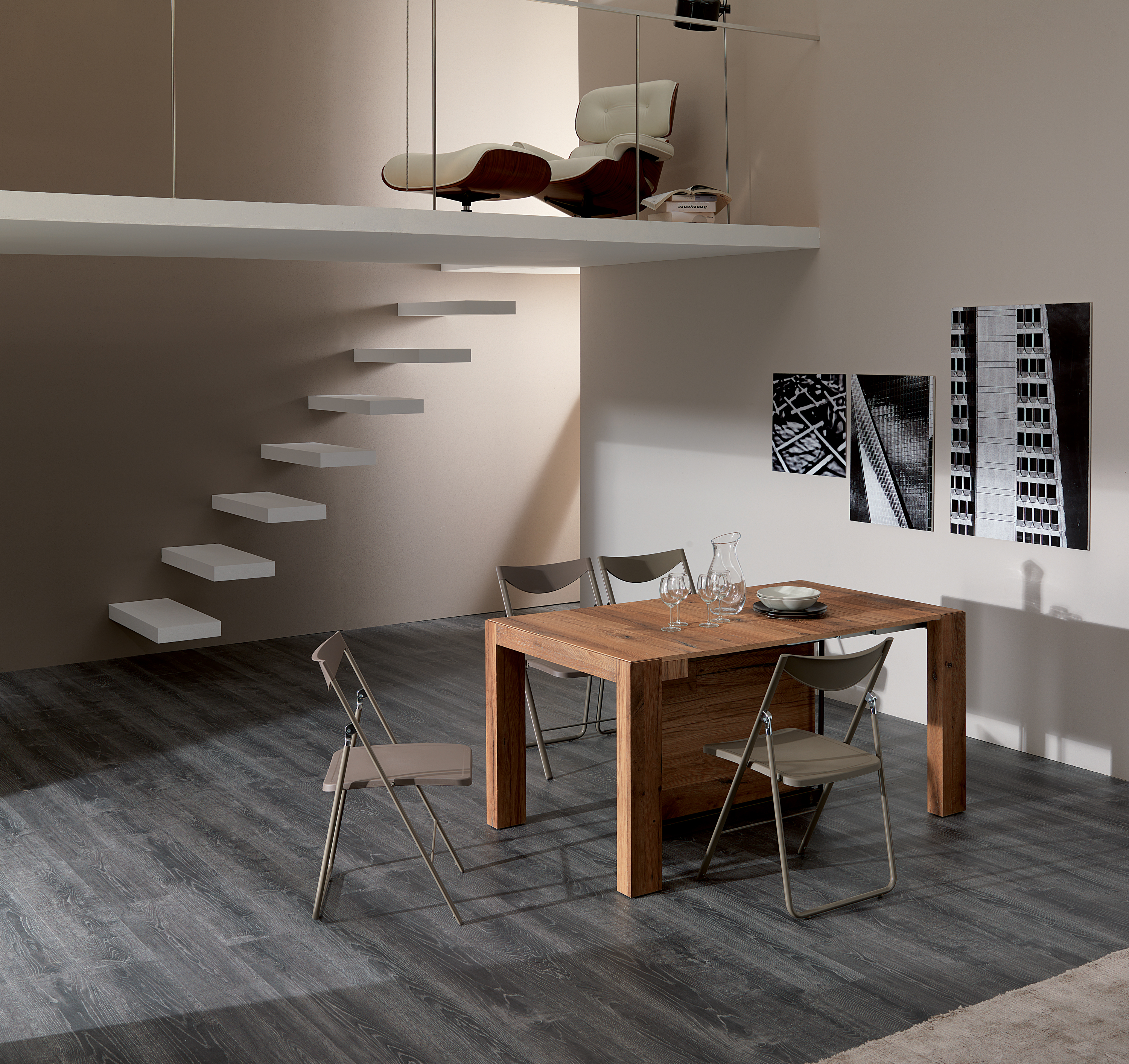 A4 starts from £1,450.00, with a few finishes that are £1,595.00. It's 75cm high, but a little slimmer at 85cm wide.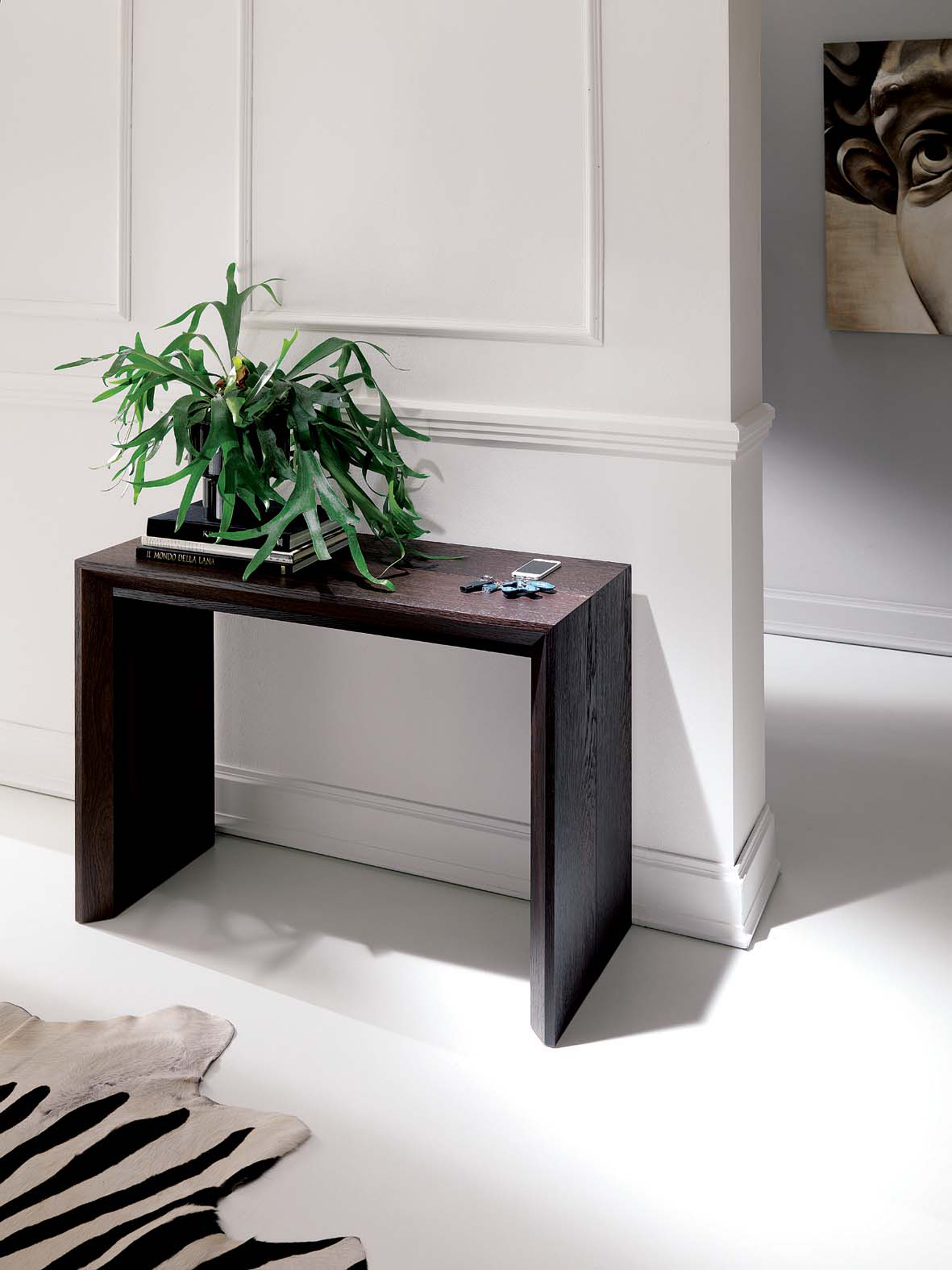 no3 – GoliaTH
Our newest of the extending console tables, Goliath is the largest of our console tables. It's 100cm wide, and can seat as few as 1 person, up to a huge 12 people. With 5 separated extensions, each one of which is 50cm, the table starts closed at 43cm, but can increase to 93cm, 143cm, 193cm, 243cm and to a total (and huge) length of 293cm.
It glides open swiftly and efficiently in a matter of seconds.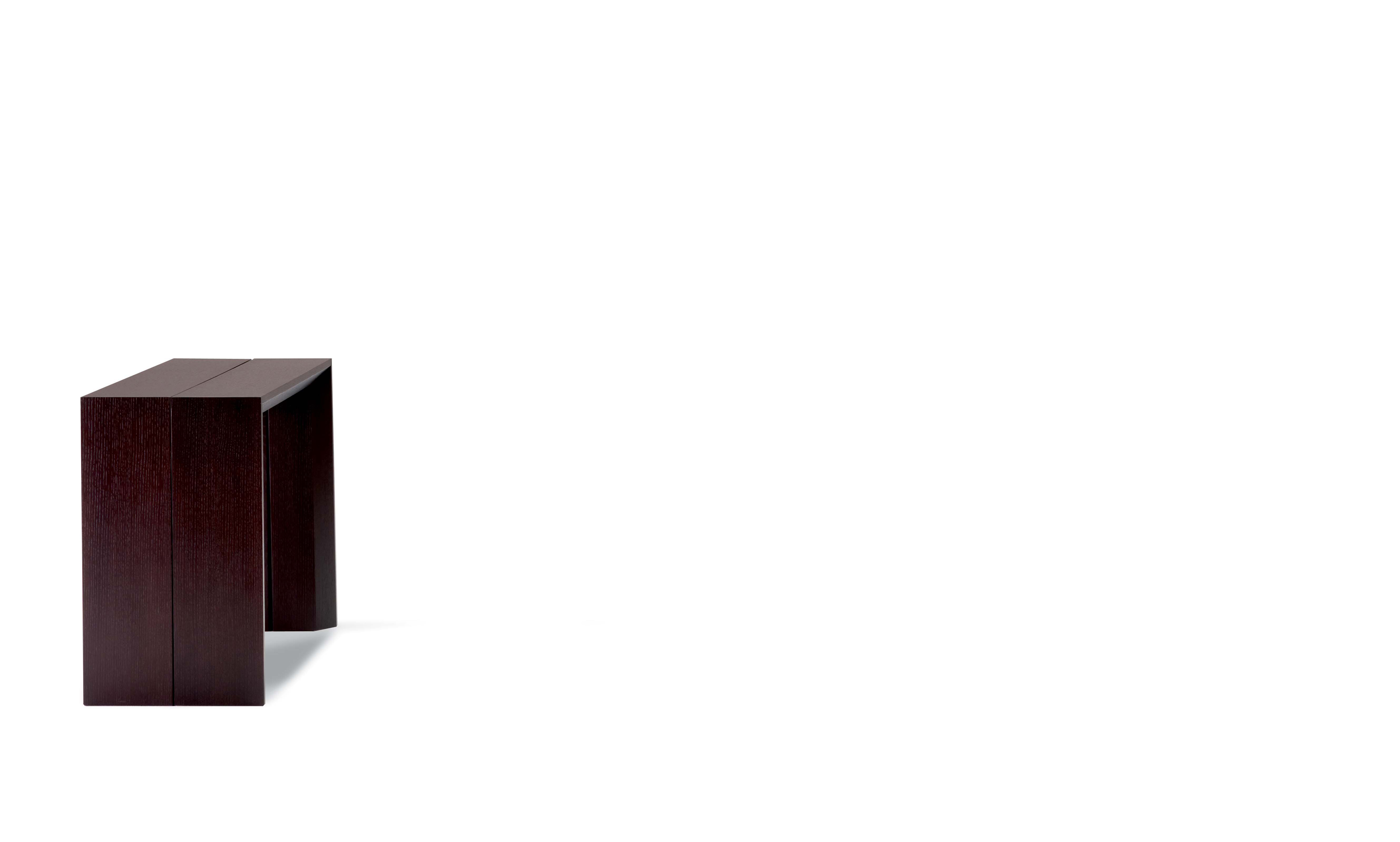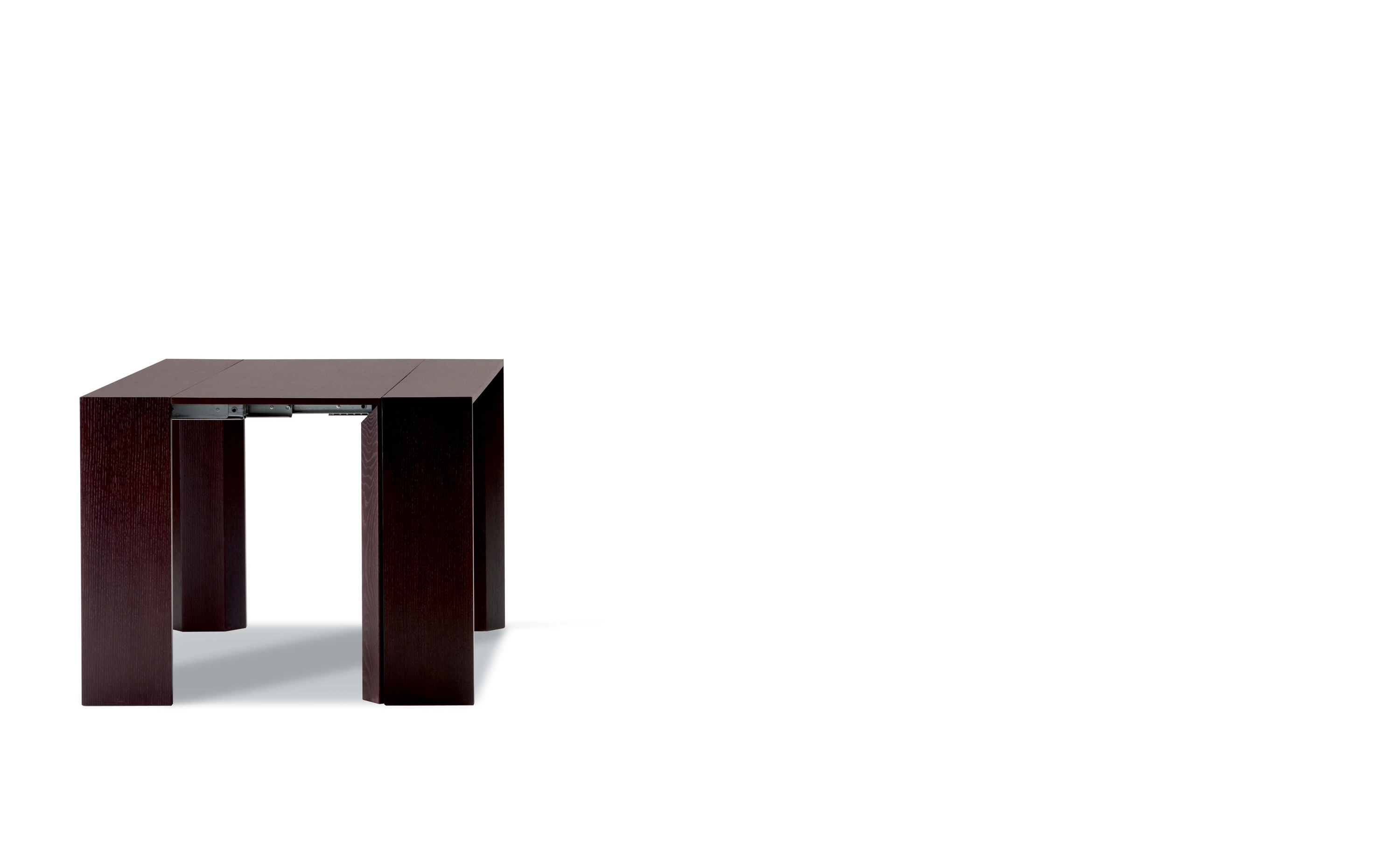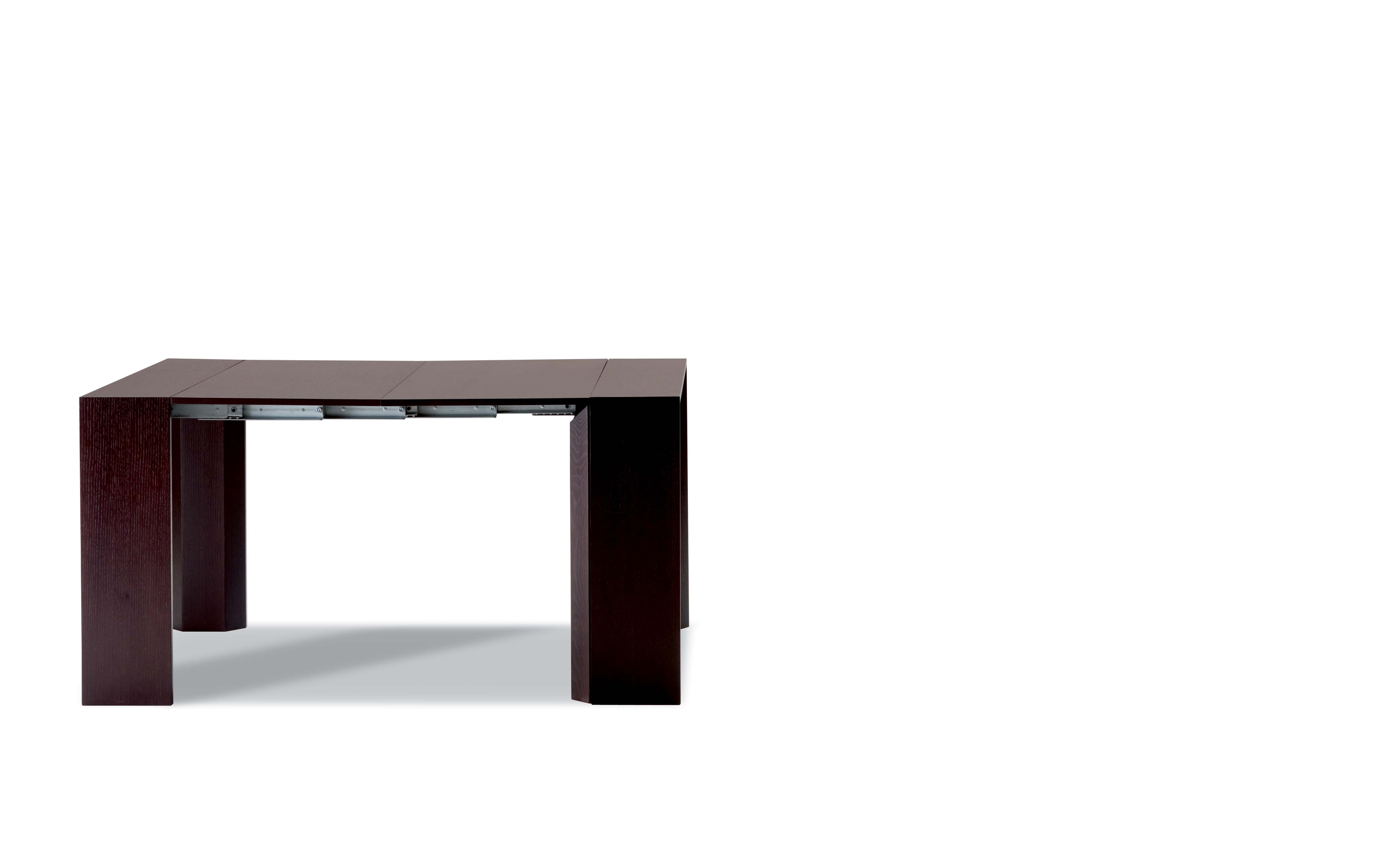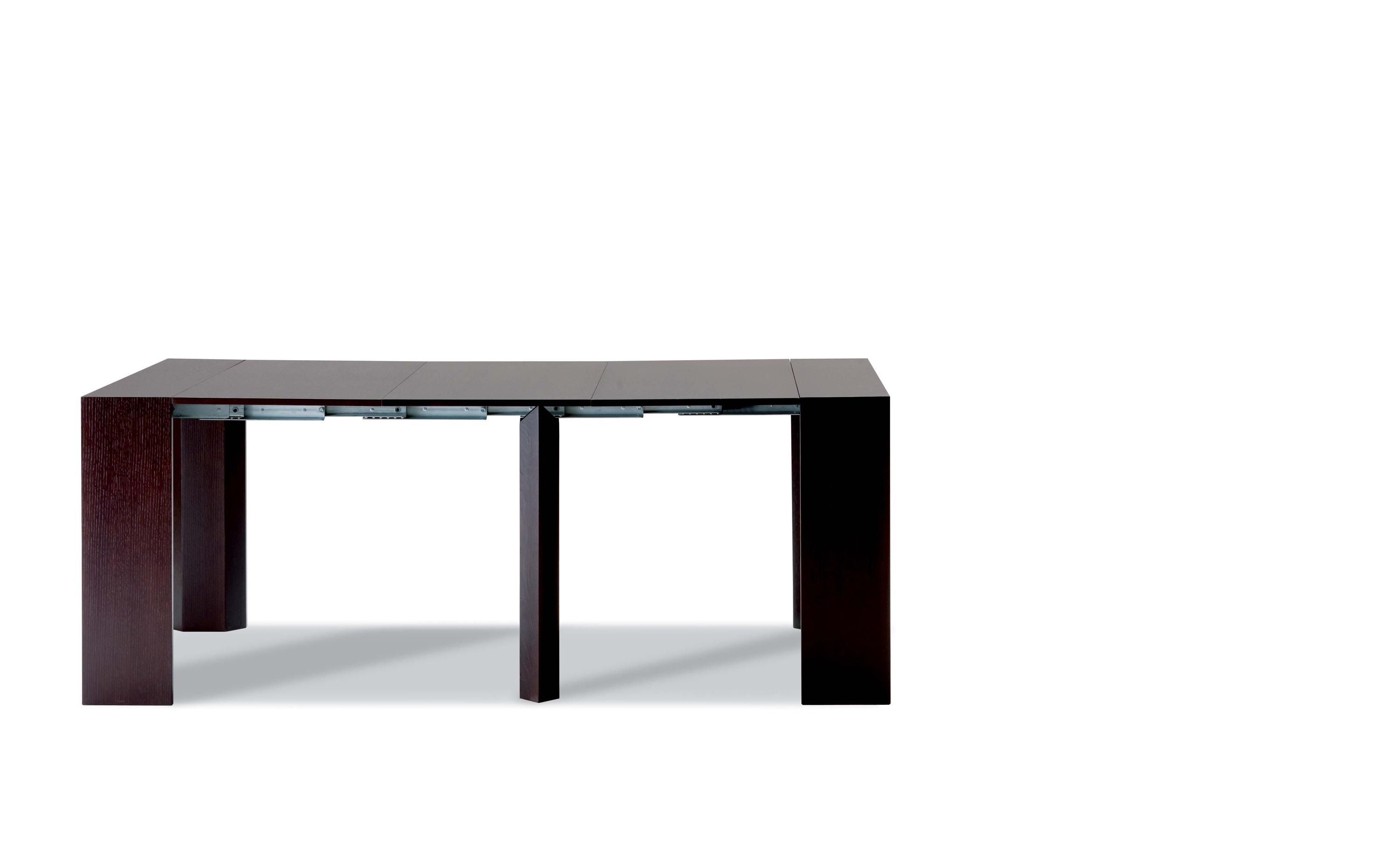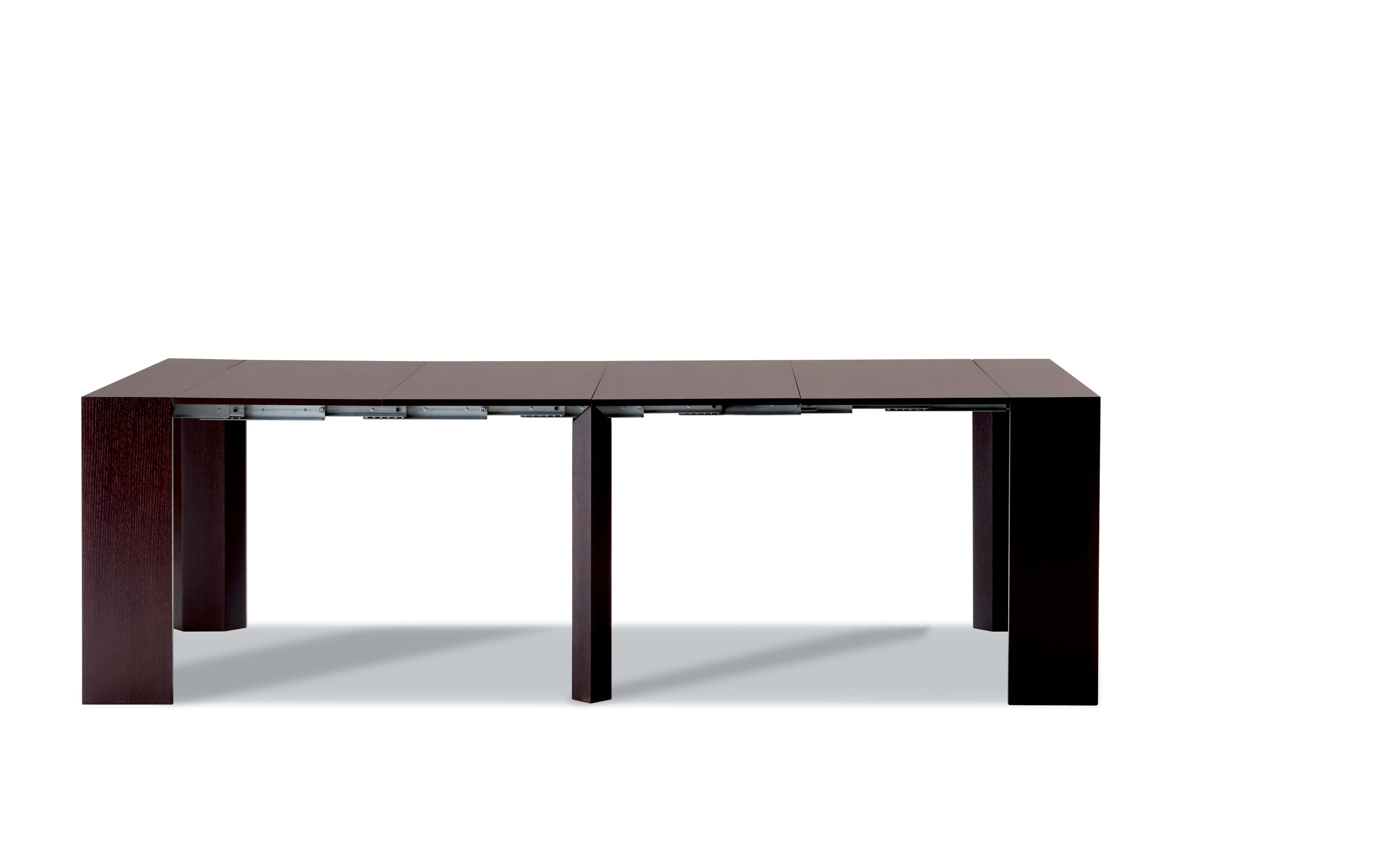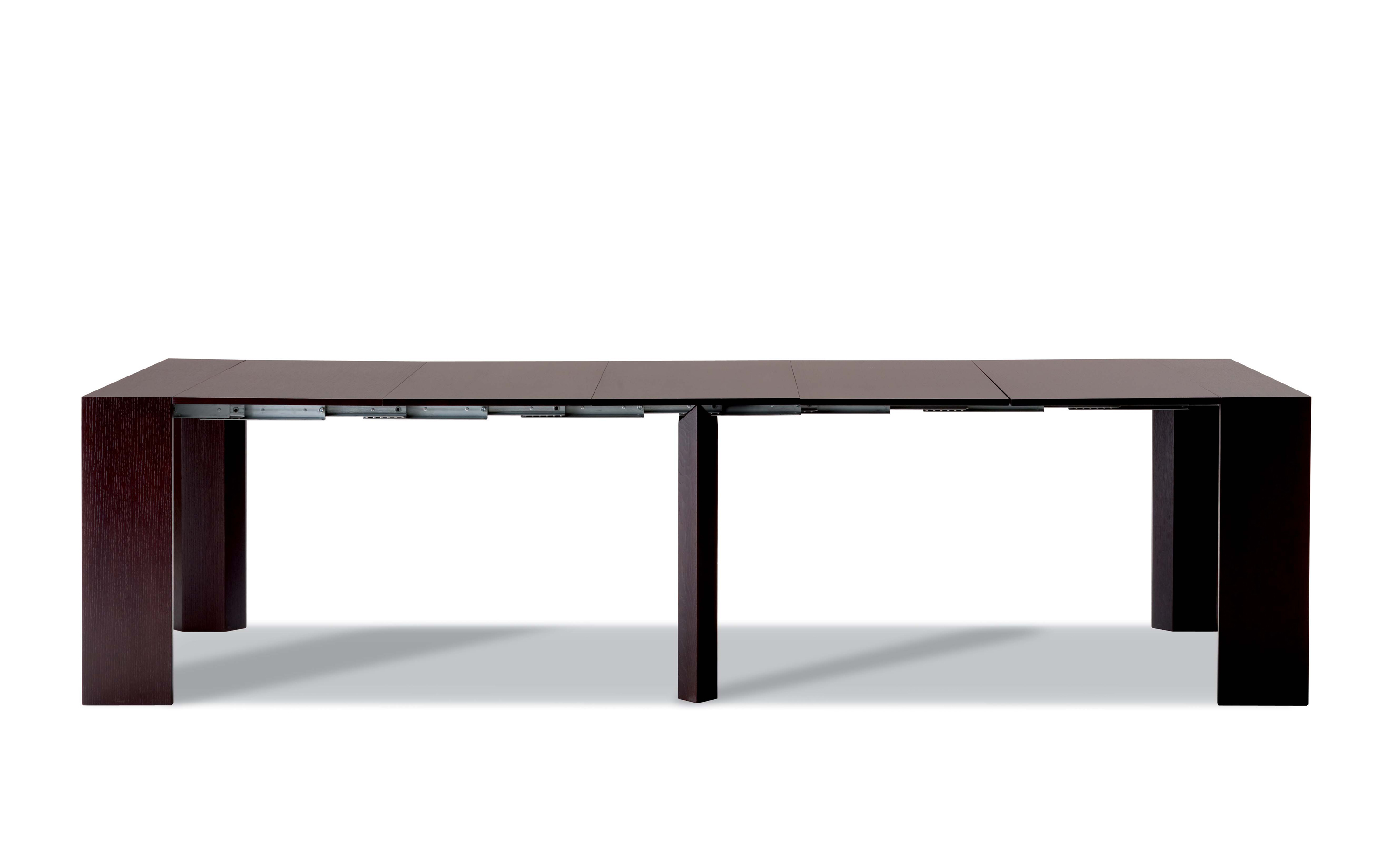 The price will range from £2,895.00 up to £3,395.00 depending on the finish option. Made in a lovely range of carefully selected hardwoods. Choose from Wild Oak, Walnut and Ancient Oak or alternatively from the range of lacquered finishes.
Wondering how you might fit all the chairs for an extending console table? Don't worry, we've thought of that too. Our folding chairs are the perfect addition to our console tables, and can be viewed at our London Showroom too. So you can check that they are as comfy as you need them to be – we think that they are pretty great!