Since 2007 Furl have been making the finest storage beds for your home, not only do they look stunning but they always offer masses of storage. Over the years our ranges have evolved to make sleeker and more contemporary beds but we've never moved our focus away from offering you the most practical way of storage large items in your bedroom… until now….!
We'd like to introduce  'Dougal' our brand new bed design for…. your Dog or Cat.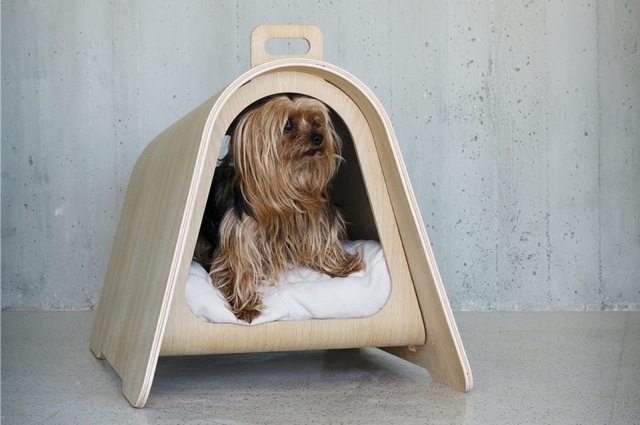 Dougal is a unique dog bed design that looks amazing and will complement your beautiful home.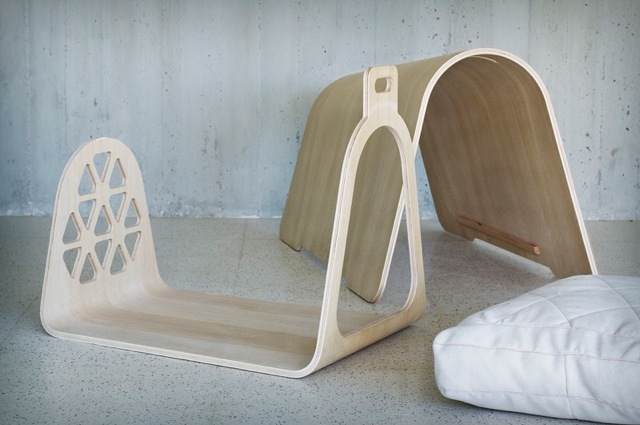 We like to keep it simple, Dougal is formed from 2 Oak Veneer Ply wood pieces, cleverly moulded into shape to create a bed thats easy to take apart for cleaning and easy to move with its integrated handle.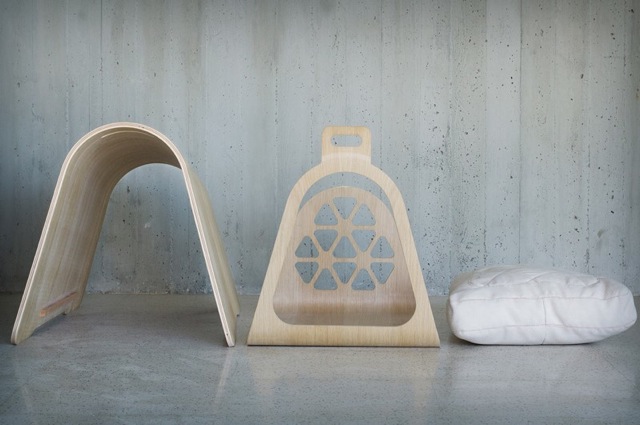 The window inside the bed keeps the space nicely ventilated and because the bed sits off the ground, you won't get that condensation patch under the bed either.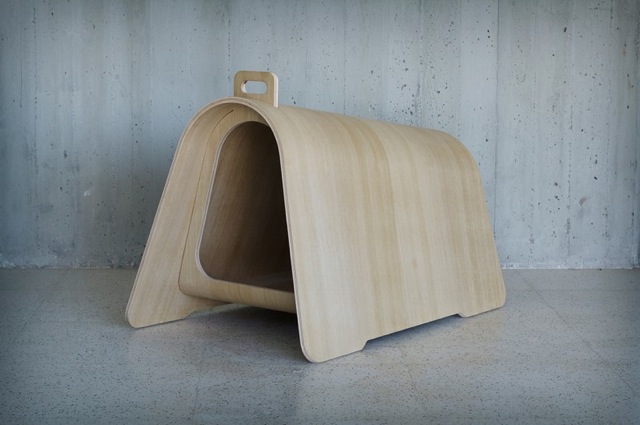 Dougal is available to see and try (yes you can bring your dog) at our London Showroom and is available in other colours and wood options.  Prices start @ £195
Furl also make them most amazing Storage Beds, Sofa Beds and Clever Tables