You work really hard, you have a family that keeps you on your toes all hours of the day or maybe you just love being in bed! The design of your bedroom is so important as it is the place that you get to finally relax, recharge and spend a little bit of time just being you. To introduce myself, I'm Becca, a qualified Interior Designer that has worked with Furl for the last three years. You may have met me at the London Showroom, where I am on hand to give you interiors advice, help you to plan your room and advise on colour selections that fit into your existing theme. Your bedroom is your personal sanctuary, and so I want to advise you on how to style your bedroom like an Interior Designer.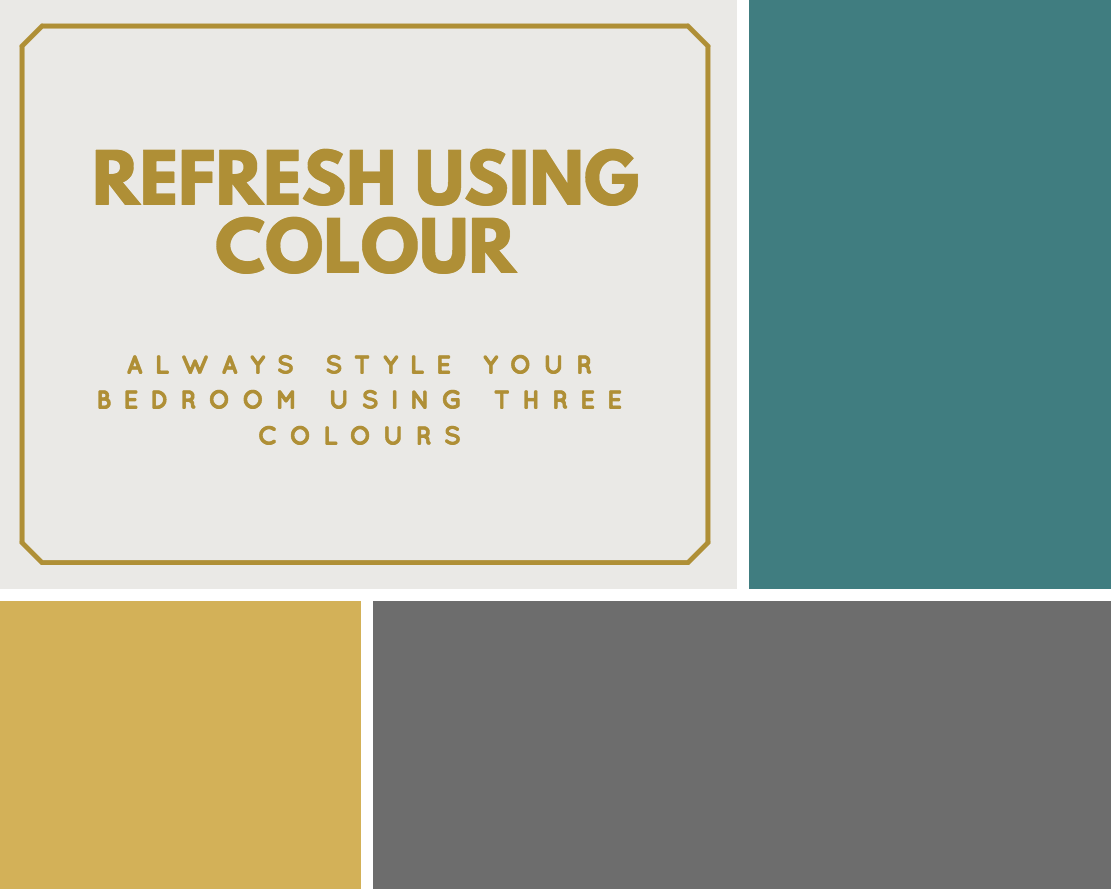 Refresh
The first thing to consider when designing and styling your bedroom is always the colour. You need to ask yourself what atmosphere you would like to create. If the definition of a bedroom for you is a 'space to relax', think neutral or soft muted shades of colour. For some, the bedroom needs to feel passionate and enticing, so moody, dark on-trend colours like deep blue and purple would create a perfect ambiance. No matter what the desired design style may be, use three shades of colour together. These could be as simple as white, grey and blush or something bolder such as grey, yellow and teal. Introduce these colours in sections throughout the room. Paint the walls teal, keep the bed, curtains and carpet in shades of grey and accessorise or add your feature pieces in a striking shade of yellow.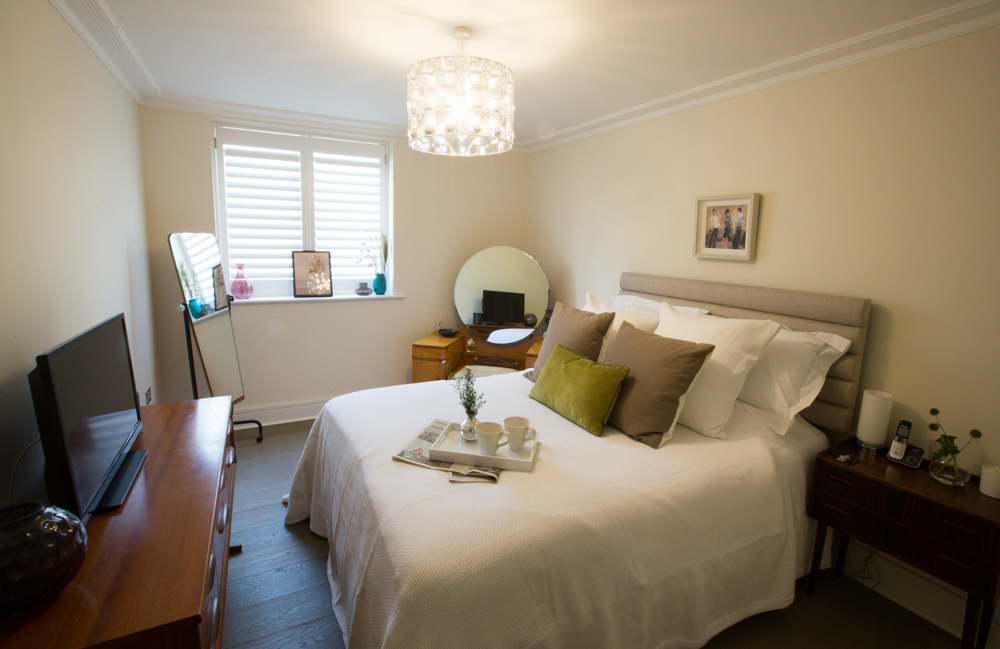 Texture
The right balance of texture is key to ensuring that your bedroom comes with that Interior Designer status. Be careful not to add too many different types of wood into a room, if you choose the most popular wood of 2016, Walnut – stick with it! Mirror, velvet and high pile rugs to soften wooden floors are textures that usually feature within a room that has been touched by a designer. The way you dress your bed is also the make it or break it to designer status. Finish the bed with a sumptuous throw and cushions. The size of your bed determines the optimum amount of cushions you should have. Add two to a double, four to a king and six to a super king. Stick to these quantities as the last thing you want to do at the end of a long day is spend ten minutes undressing your bed before you can get into it.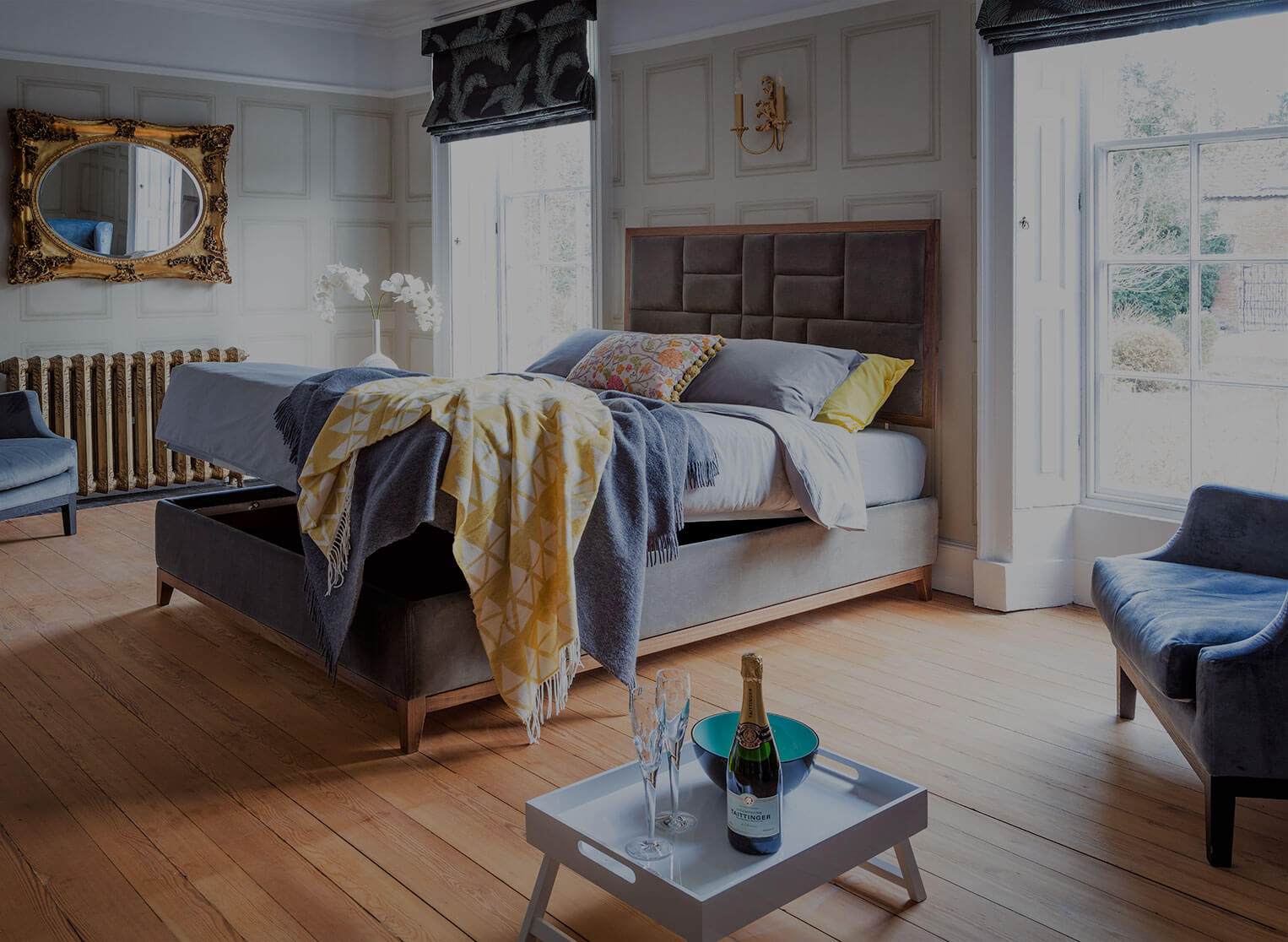 Statement
A bedroom would not be complete without a focal point or statement piece. The bed of course is the most important item of furniture within the room and so why not finish it off properly with a statement headboard. If your ceilings are average height, the headboard may not have to be as tall as you would think to stand out as a feature. Furl have some beautiful headboards in larger heights if you want to create that showoff status. If you have never really understood the headboard, an interesting piece of artwork or statement chandelier would also do the trick. For those we all envy with a little more space, an armchair in a striking fabric would work perfectly.
Accessorise
Don't forget to accessorise, as this is definitely the most important part of styling your bedroom. Have all of your treasures displayed around your room, so you wake up every morning remembering the stories behind collecting them. Bedside styling must not just be beautiful, but also practical. The lamp is for reading, and so the collections of books aren't just for show. Candles and vases full of flowers soften the space and the scent given is also relaxing. Your bedside tables do not have to match and neither do your accessories. The less symmetrical the layout, the more vintage your design style will become.
Listen to what your heart tells you when it comes to your bedroom design, stay away from using items or colours that you really don't like just because it's 'on trend' as you will start the day imperfectly. However most of all have fun and get creative!