As our New Mirage Bed has just been added to our storage bed range, we thought we'd tell you how you can get the same stylish luxury look. Stylish Luxury is so popular in the interior design world right now. Stylish so it's not too over the top. But luxurious enough that it still looks a million dollars.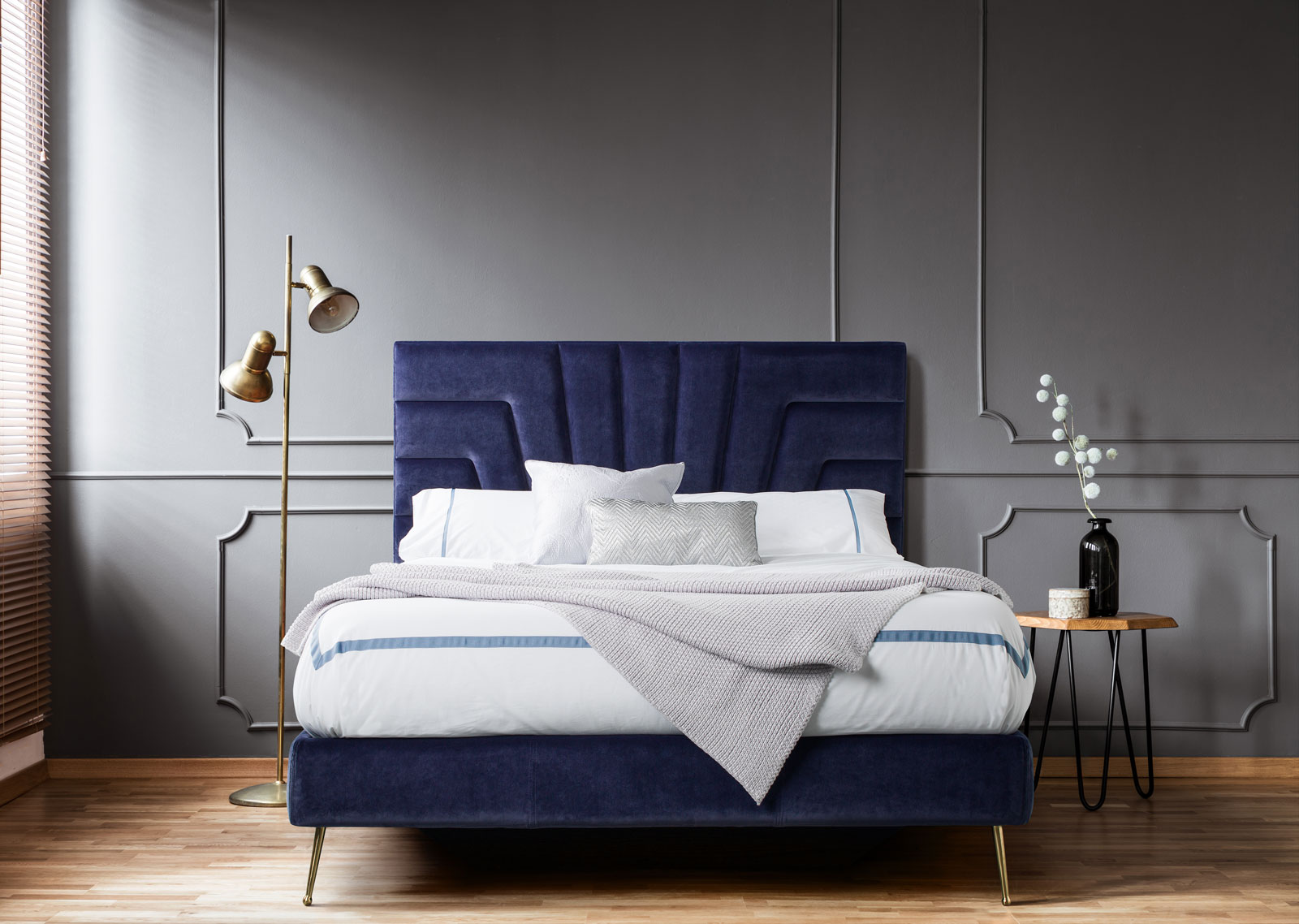 Tall slender legs, the mirage bed has a slim silhouette. Its presence in the room makes a strong design statement. Yet it floats in its space with a very simple elegance. The headboard is optional. Yet if you would like to add one, we have several headboard option. So you really can create the perfect bed for your space. But how do you create the rest of the stylish luxury design scheme? Well here's how…
Stylish Luxury Interior Design Scheme
A velvet texture immediately lends itself to a luxurious scheme. Velvet in a deep shade creates a luxurious grown up glamorous feel too, so think deep navy blues or deep greys. When we shot our beautiful Mirage Bed, we opted for our Omega Velvet in Atlantis. Along with gold accents, it provides the perfect base for that stylish scheme.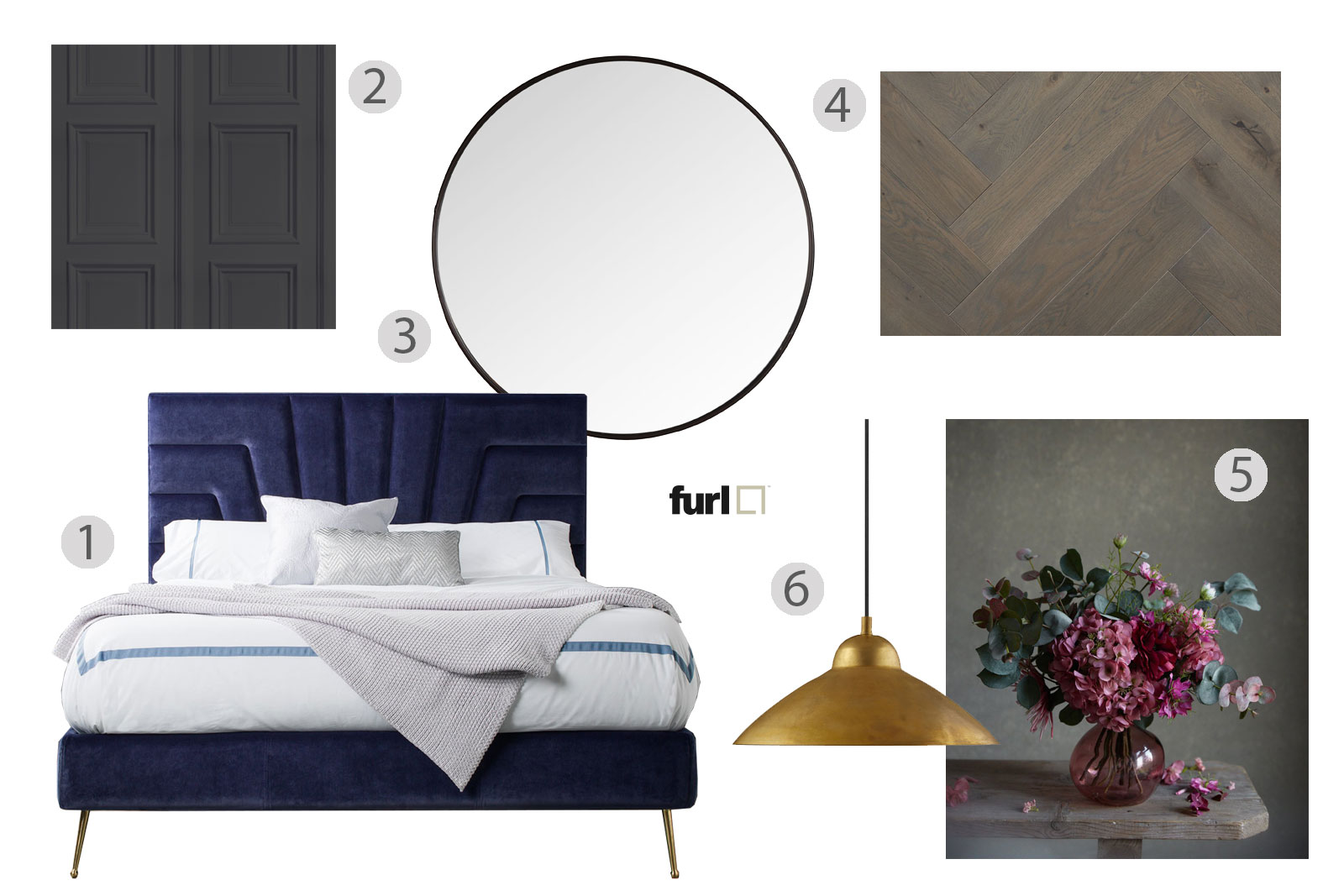 Panelling is a simple and effective way to immediately change the look of a room. Don't think your house has to come with it. It's really simply added or you can add a panelled wallpaper effect, and immediately takes the style up a notch. You might think that a luxurious interior needs to be filled with lots of luxurious items. But more often than not, the less is more scheme works a treat. Allowing those few beautiful pieces to shine. Simple metallic and mirrored details finish off the scheme perfectly.
So here's where to buy everything
Mirage Bed in Omega Velvet, Atlantis, with Cleopatra Integrated Headboard, from £1,285 – £1,720 as seen
Anthracite Panelling Wallpaper, Clippings, £148
Round Metal Mirror, Maisons du Monde, £82.50
Herringbone Flooring Block, Engineered Oak, Havwoods, from £50 per sqm
Make me Blush, Fox Flowers, £149
Small Cone Pendant, Raw Brass, Cox and Cox, £120
The best thing about this design scheme? The Mirage offers storage, when you wouldn't even realise it. So not only can you create the interior scheme you were hoping for, you also add storage whilst at it.