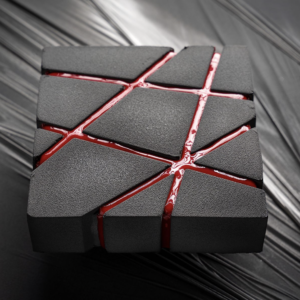 As designers of furniture, you might imagine we spend hours in front of a drawing board,  putting pen to paper to come up with our amazing designs – well, it doesn't really work like that to be a good designer you need curiosity, an awareness of the world around you, you need to be inspired by nature and random objects. You need imagination.
So one day as I was scrolling through my Instagram feed I was presented with an image of a cake, yes a cake, and I immediately thought, wow, that would make a beautiful headboard (not edible of course!), the geometry, the lines the challenge of making upholstered parts in triangles was just so tempting, but we had to have a go.
We have an amazing apprenticeship scheme at our workshops, we currently have 6 amazing girls and boys learning the skills of upholstery, sewing and woodworking – unusually, in what is normally a male-dominated industry we choose to employ girls in a job where they are often never given a chance, they are brilliant and have proven that they can give just as much as the guys!   We have 3 girls in the upholstery section and to keep them challenged we handed over this project to them to create a headboard from that now-famous piece of cake.  Elouise, with her keen interest in design and development, took the lead on her first project, and working with Amy and Lucas they set our to create something amazing.
This was a complex and challenging project which tested the minds of even the most time served upholsterers in our team, we soon discovered there is a reason you don't often see triangles in upholstered furniture, and certainly not triangles which go to an ever increasing sharp point, it's  hard, some might say impossible, but Elouise persevered, and found a way, worked through all the challenges with excitement and purpose.  The final result is amazing, its a work of art that would not look out of place in the most beautiful of interiors.     Well done Eloise and team for taking my ideas and creating something that we're I'm sure will become another Furl classic.
It's called Abstract.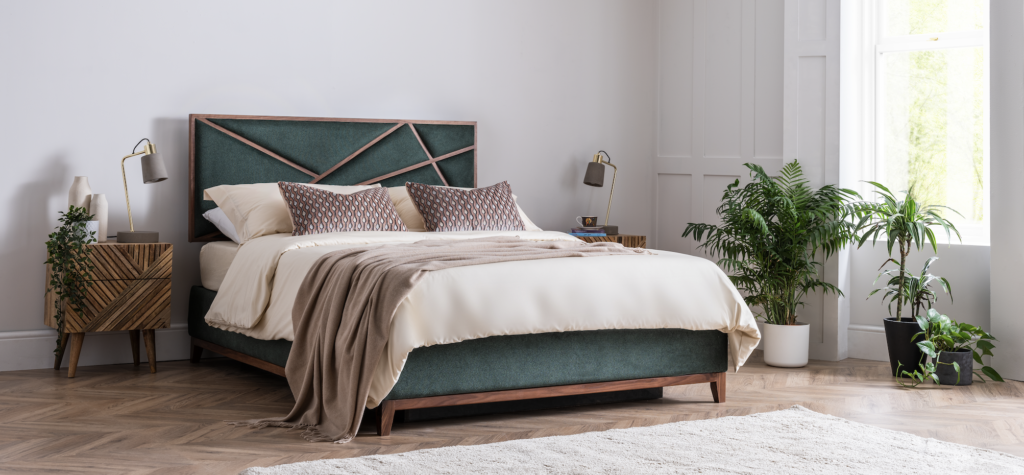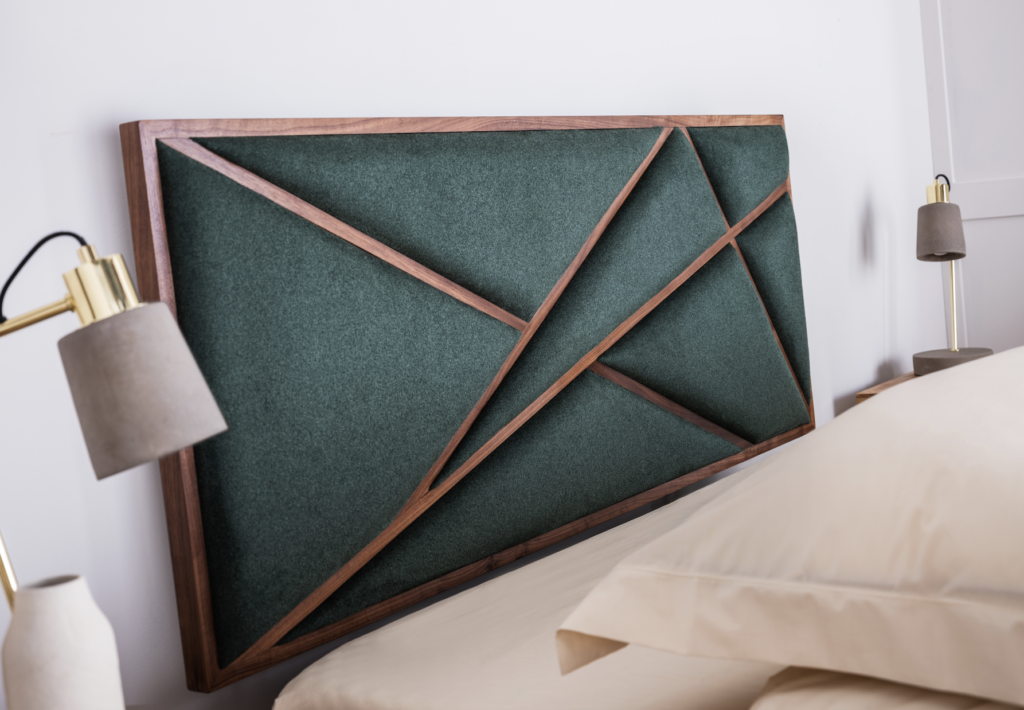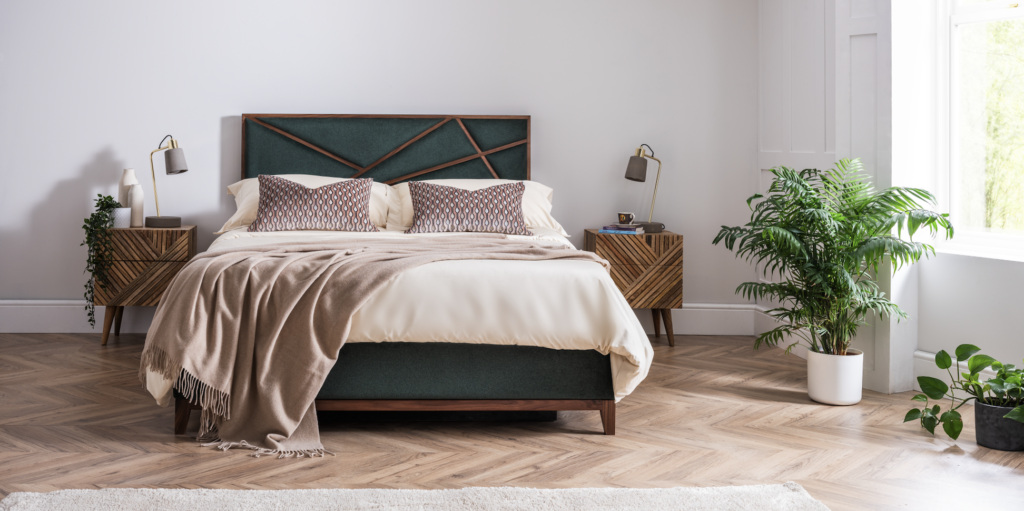 Shown here with our Illusion Storage Bed in Walnut and in a gorgeous green alpaca fabric,
Abstract is our stunning new headboard.  Designed to excite and challenge your space with strong purposeful lines to create a dramatic sense of place in your room.
Made to order in 100s of colour options in fabric and leather a choice of solid wood detail in Oak, Black and Walnut.  Available to complement all our storage beds in UK and EU sizes and in Integrated and none integrated fitting options.
Available to buy now, as a standalone headboard or with a bed.
It's on display at our London showroom now.