Dressing a bed is important if you want to create a statement or feature within your bedroom. But we hear you, how are we supposed to know how many cushions or pillows are the right amount? We want the bed to look pretty, but without going too over the top. Of course, the last thing we want to do is spend hours removing cushions before we go to bed! Here are the dos and don'ts of bed dressing. Along with a few bed dressing ideas, you will soon be competing with those beautiful hotel beds we are all so fond of.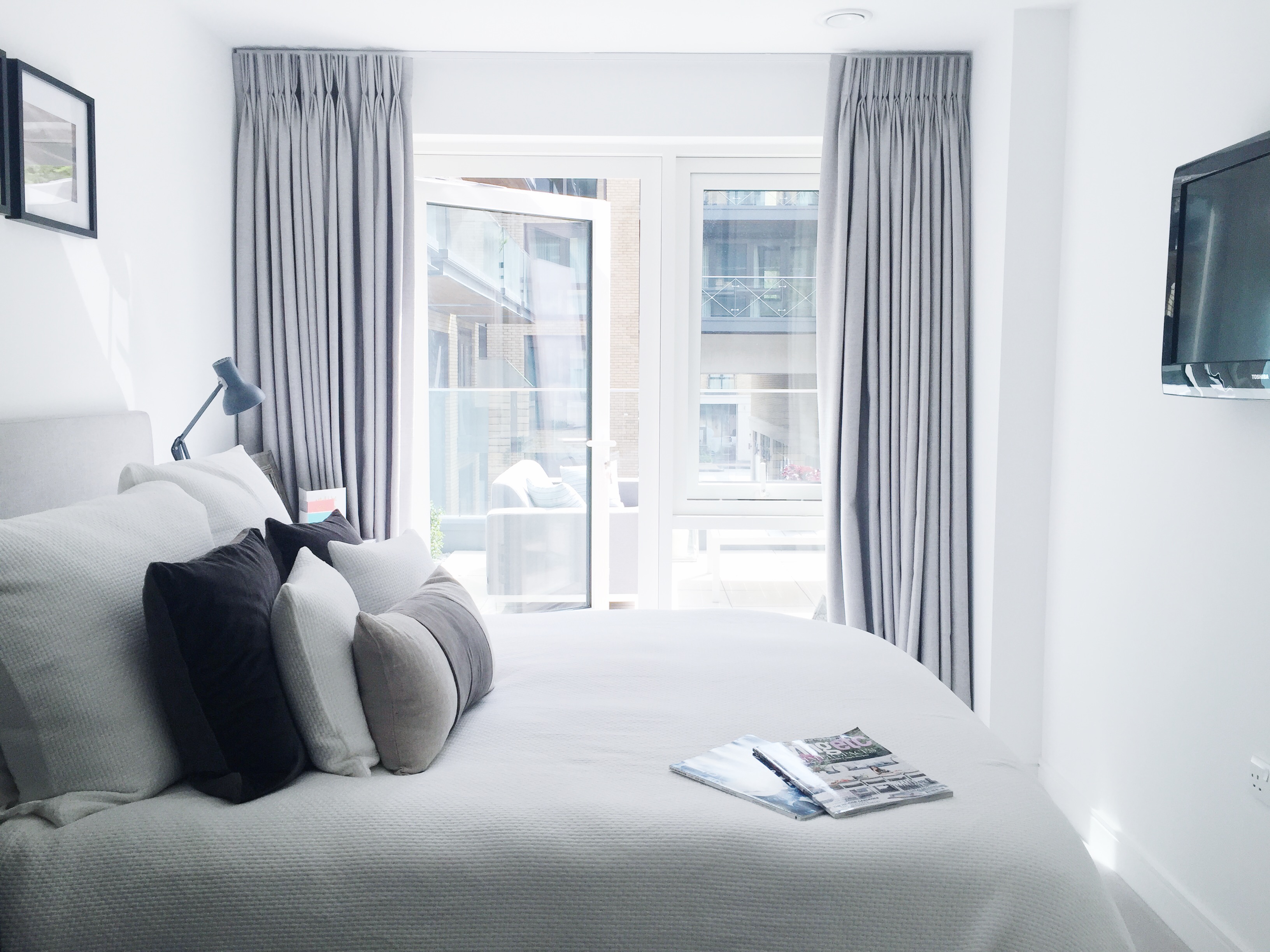 We gave a few bed dressing ideas in our blog about how to style your bedroom like an interior designer. The way that we dress our bed can be the make it or break it to designer status. Beginning with the optimum amount of cushions that are appropriate for a certain size of bed.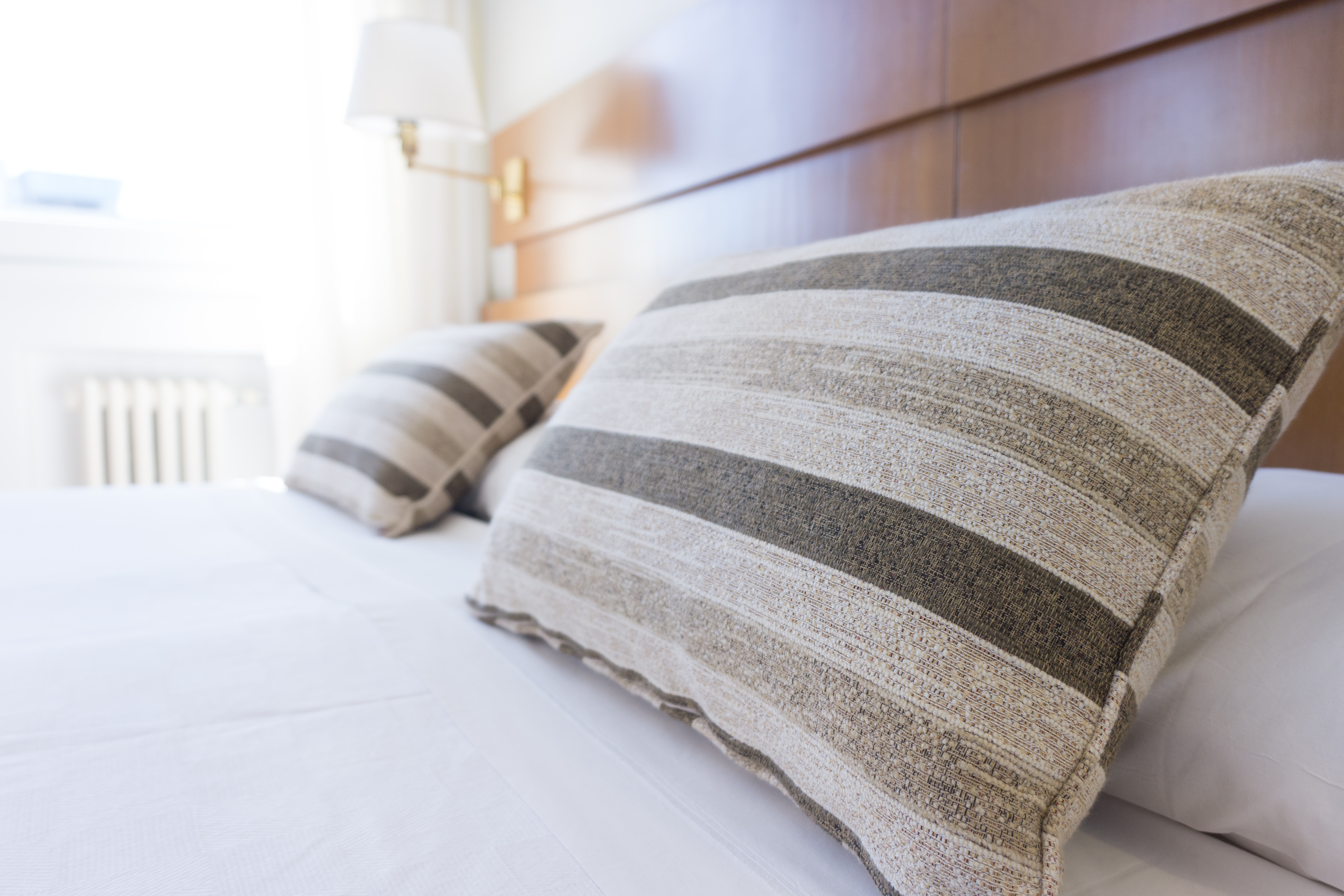 How many cushions is the right amount?
Only to be used as a guideline as it shall all be relative to your style, add two cushions to Double bed. For a King size bed, add four cushions and to a Super King bed, add six cushions. You will want to add any extra cushions on top of the two to four pillows that you will actually need for sleeping. The more cushions you use, the more of a luxurious boutique bedroom feel you will create. Alternatively, if you don't mind spending ten minutes undressing your bed at the end of a long day, then of course add in as many cushions as you like. I have seven cushions to a King Size bed– but I had to make a deal to remove and replace all of them myself every day!
What is the right way of placing cushions?
There is no right way of placing cushions to dress a bed, but there are ways of creating different styles. If your bedroom is a little Moroccan and Boho in its style, then you may want to place different sized cushions so they aren't symmetric or in order to create a messy look. Making sure all of your cushions are different sizes will add to the eclectic look. You will also enhance this by ensuring they are all in different fabrics too.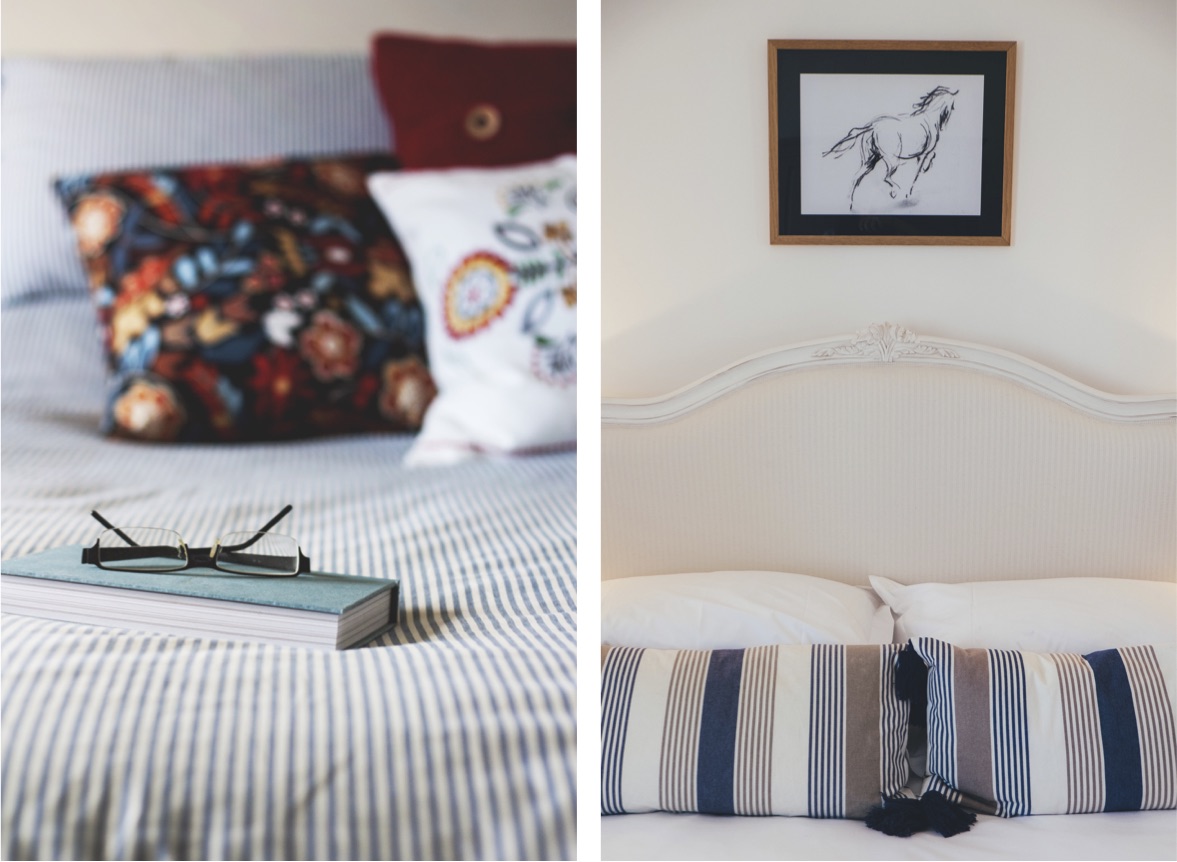 The most common way of placing cushions on the bed is in height order. If you are only going for two cushions, it is quite common to have oblong shaped ones, but square cushions would also work. When using four cushions it is often the case that you would have two different sizes. These consist of two large cushions and two smaller ones. Standing the pillows up, you would then add the two large followed by the smaller ones in front. All four cushions could be matching fabrics. Or the two large ones could be in a neutral fabric with the two smaller ones with a patterned texture. For those of you wanting six cushions, repeat the process as before. Then add in two oblong ones to the front, perhaps in the same fabric as the larger cushions.
Don't match the colour of your throw to your bedding.
Adding on a throw to your bed in the same colour as your bedding is a waste of money. The point of having a throw is to make it stand out. This doesn't have to mean going for a vibrant, bold colour or pattern. Just make sure that the shade is a contrast to the bedding colour. You can buy throws in all shapes and sizes. If you just want to dress the bed nicely but without too much hassle undressing, then perhaps consider a runner as opposed to a throw. They are much thinner and finish the look of bed nicely. Add in two matching cushions for a simple yet sophisticated appearance.
If you manage to find an oversized throw, you will find that the throw may actually work in the same colour as the bedding. If the throw reaches the floor on all sides of the bed, it will then contrast with the floor. Oversized throws create a modern luxury bedroom style.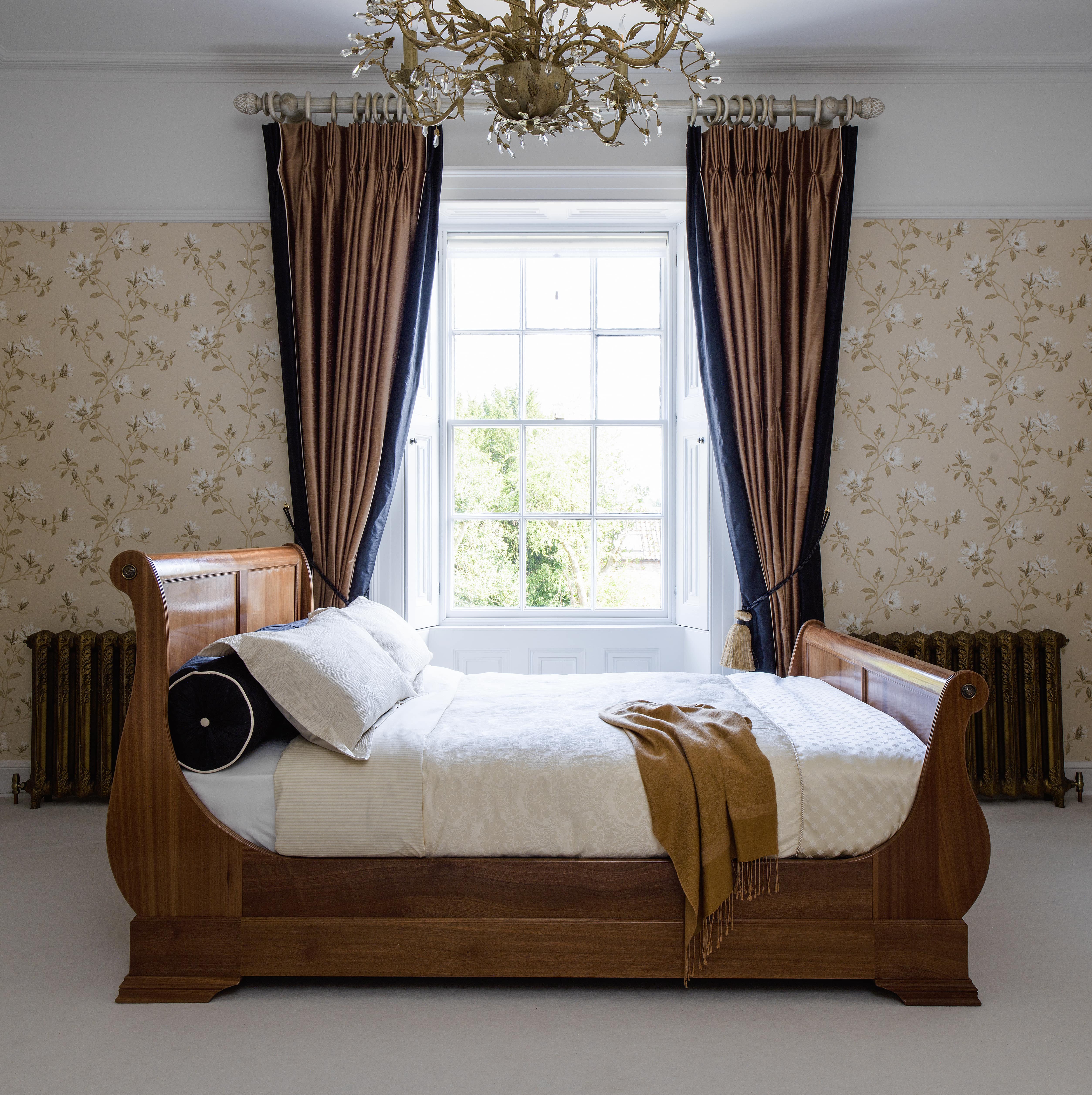 Send us some pictures of your better than hotel styled beds, especially if your bed is a storage bed from Furl!