You've brought in countless furnishings in your quest to achieve your lifelong bedroom design – but don't forget about your bedroom storage.
A chic rug, a designer side table, that fancy lighting—it always seems like your dream bedroom is just a piece of furniture away.
If you aren't mindful of the furnishings you bring in, it's easy to turn your private chamber into a hot mess without organisation and enough storage or space for any indoor activities.
That's why you need to improve and level up your bedroom storage solutions.
With smart and efficient furniture and design, you can posh up your bedroom without sacrificing precious floor space and personal style.
Table of Contents
8 Ways to Improve Your Bedroom Storage
Here are 8 bedroom storage ideas to maximise storage space and beautify your room.
1. Use storage beds to maximise your bedroom storage
Of all the furniture in the bedroom, the bed often takes up the most floor space. That's why making it a solution to your storage problem is a bright idea. Storage beds are popular in living areas with small bedrooms.
They are versatile storage solutions to store your shoes, bags, extra pillows, travel bags, and under-bed storage boxes. Just choose a colour and fabric that matches your bedroom design style and your storage beds will fit in your bedroom naturally.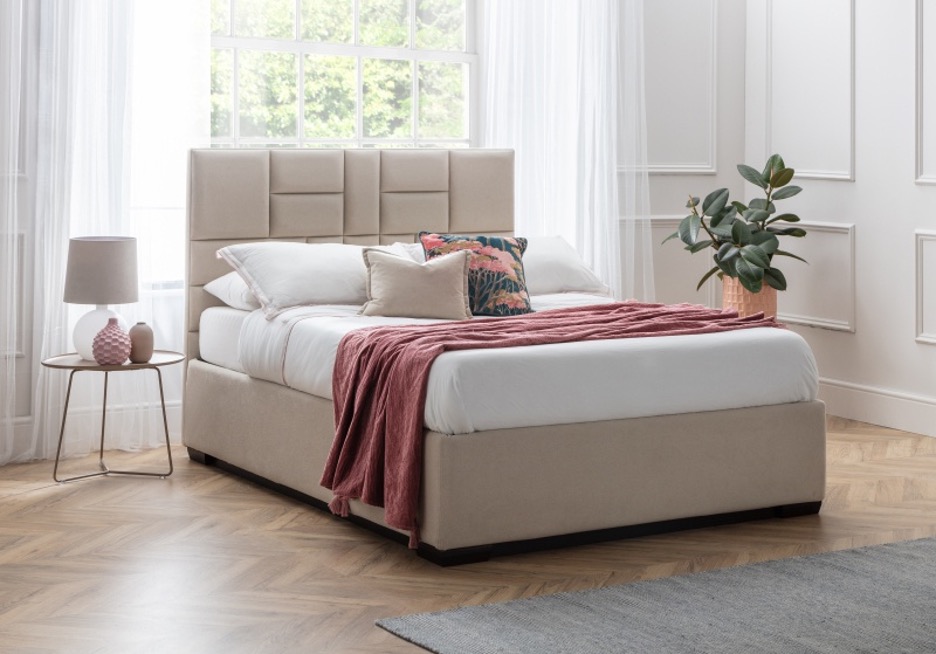 Product: Max Storage Bed by Furl
Getting premium storage beds is the key to preserving your bedroom's lavish design while maximising space.
Apart from the bed's aesthetics, there are two things to consider: build quality and mechanism.
Top of the line storage beds use premium materials and are assembled with the level of craftsmanship and care that only local, handmade manufacturers can provide.
In terms of build quality and durability, they're leagues ahead of sourced products from a retail store or internet business.
As for the mechanism, storage beds can be lifted from the side or bottom. You should pay attention to your bedroom's layout before choosing which storage bed to purchase.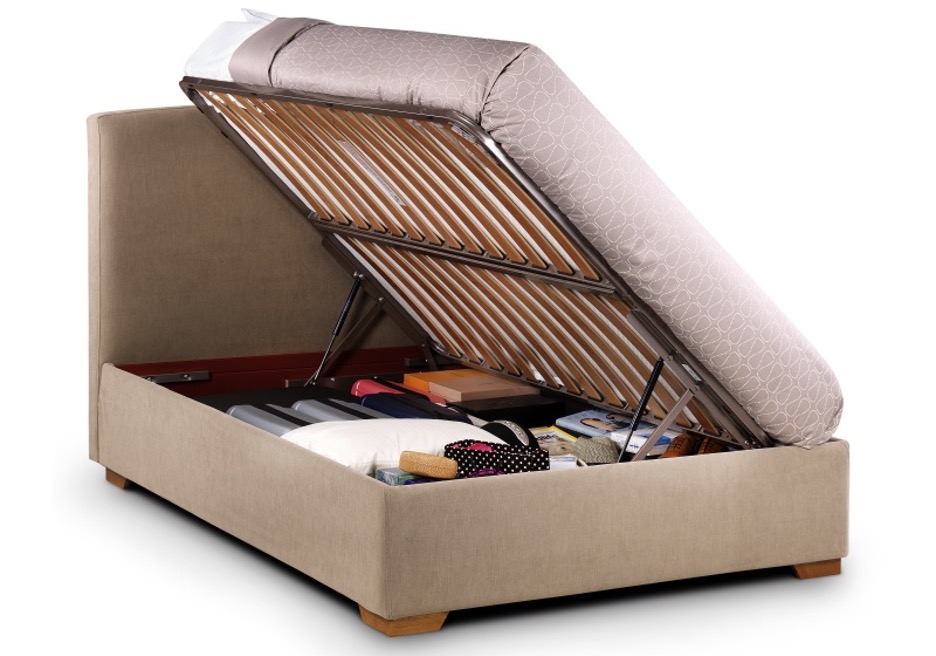 Product: Max Storage Bed by Furl
It's also important to look at the bed's footprint.
Taller storage beds, in particular, guarantee more storage space underneath but with less footprint—promising a more spacious, organised bedroom.
2. Invest in small footprint bedroom furniture
Affluent people pay close attention to detail, especially when it comes to their lush living spaces.
You don't want an enormous piece of furniture stealing attention, hiding intricacies you paid good money for, or blocking the picturesque view from your bedroom window.
Most of all, swapping your bedroom furniture for small-footprint products helps maximise the storage potential of your bedroom space, without sacrificing style and functionality.
Big dressers, for instance, can be replaced with multi-purpose ottoman boxes or under-bed storage boxes. You can also replace your bedroom upholstery set with a single storage sofa, which—as the name implies—doubles as an additional storage box.
If you work in your bedroom, using a small footprint mini home office can do wonders.
Our Little Home Office, for example, is a stylish yet stackable desk that takes very little of your bedroom space.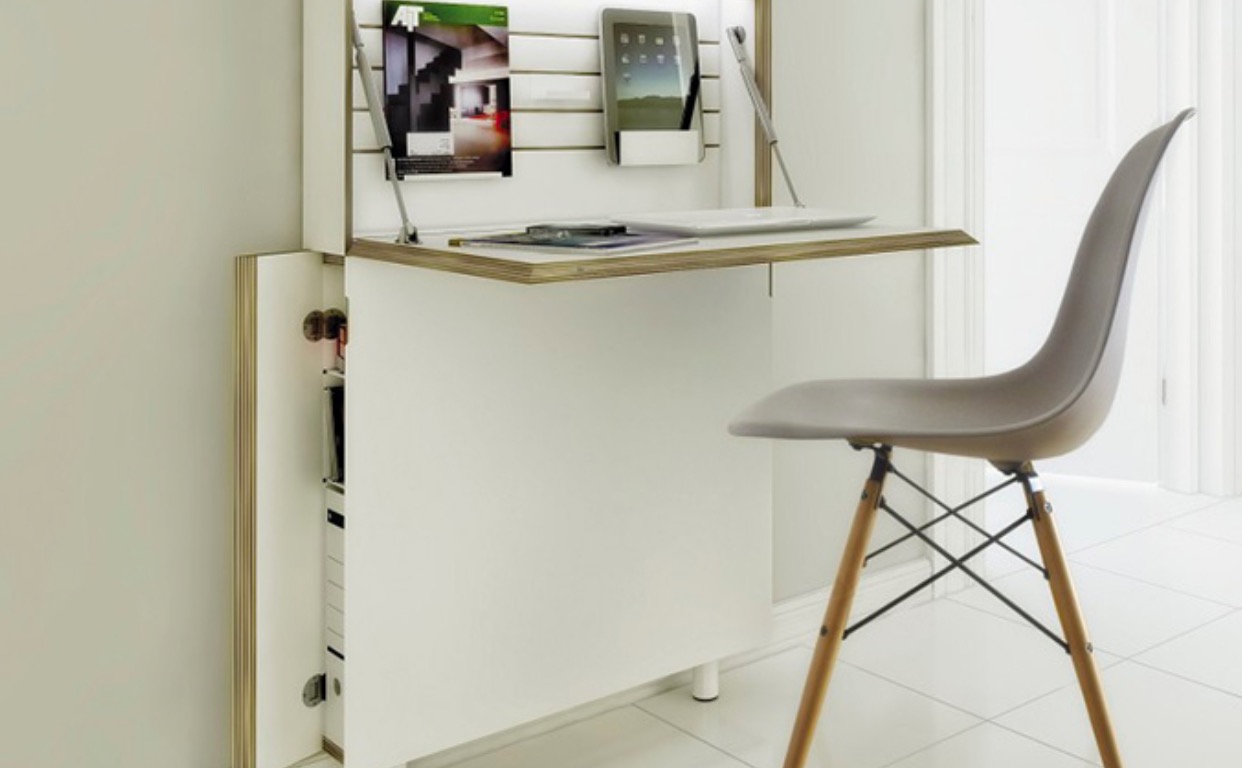 Lastly, small-footprint furniture opens up the room for grander decor ideas.
Perhaps a small corner table or expensive wall art will pull your bedroom together. With more bedroom space to work with, you have more options in designing your bedroom.
3. Use blanket boxes for a more stylish bedroom storage
A blanket box is one of the most elegant bedroom storage ideas that can fit almost any bedroom style and configuration.
It can single-handedly elevate a space's look and feel—giving you more bedside storage while doubling as a bench or seat when closed.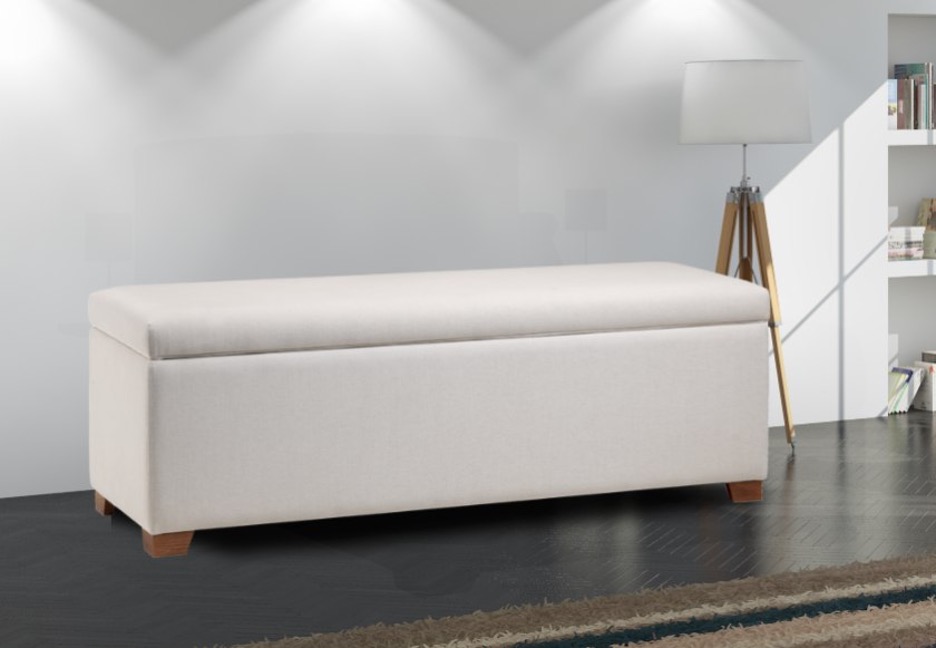 Product: Ottoman Box by Furl
Blanket boxes are perfect for storing gadgets, clothes, boxes, bags, and other things you need easy access to.
Made-to-order blanket boxes can also come with customised compartments, including a sleeve on the lid for magazines, documents, and books.
Are you worried that it won't fit your bedroom's floor space?
Here's a tip: Look for bespoke blanket box manufacturers that can make them as compact or robust as you need. They can help you decide the product's finish, colour, size, and additional features like laundry dividers for hiding your out-of-season clothes.
You should also look for companies that offer free fabric samples to ensure your blanket box matches your bedroom's design scheme.
4. Install floating shelves
Floating shelves are versatile, easy to install, and useful for displaying decorative ornaments to fill negative spaces in your bedroom.
You can put floating shelves along the perimeter of your bedroom, including corners.
If you're unsure how floating shelves will look in your bedroom, Pinterest has a massive library of floating shelf ideas for inspiration.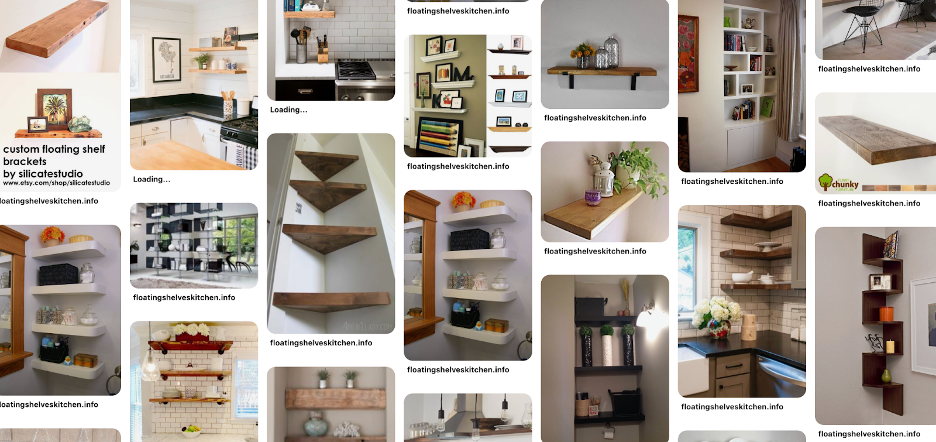 Image: Pinterest
If your bedroom has a high ceiling, consider installing multiple rows of floating shelves for various items like books, indoor plants, picture frames, statuettes, and other knick-knacks.
It's also worth mentioning that floating shelves are affordable, very easy to find, and come with a myriad of designs.
Regardless of your bedroom's layout and theme, there is sure to be a floating shelf that will fit your room perfectly.
Our TwoFold shelf, for example, comes in two colours: black and white.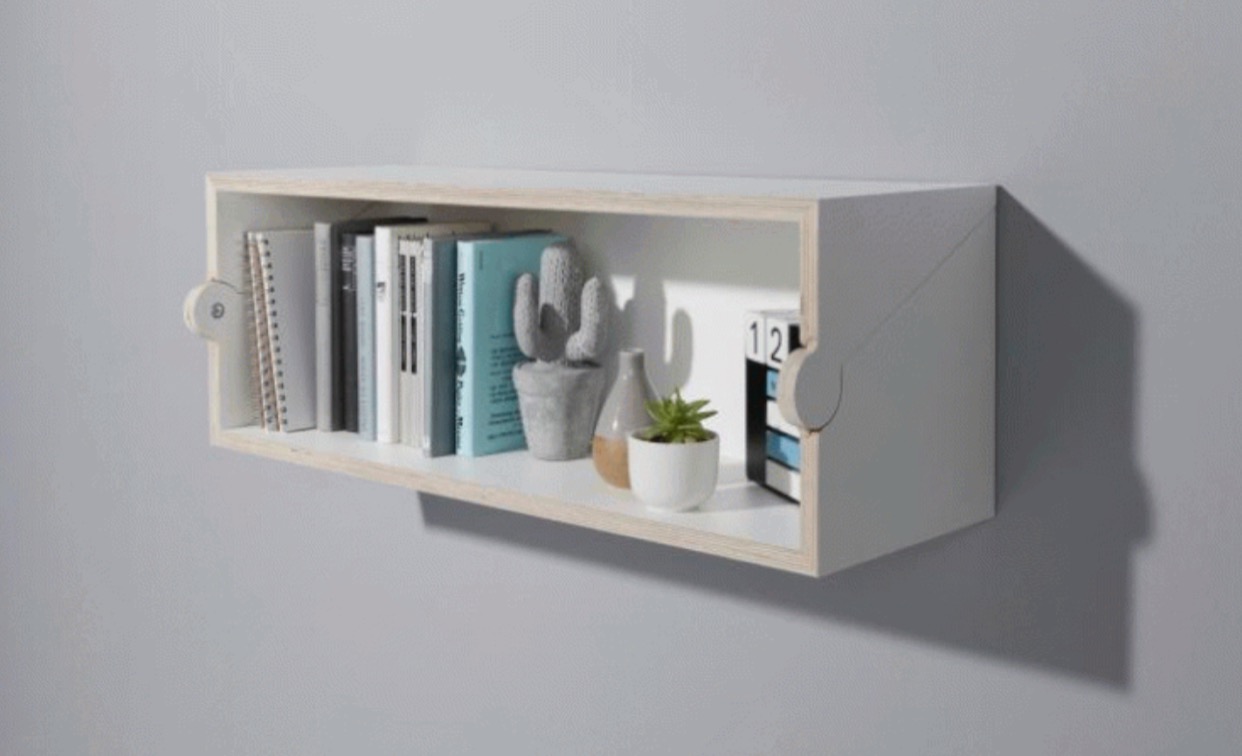 With just a single action, you can transform the shelf into a desk.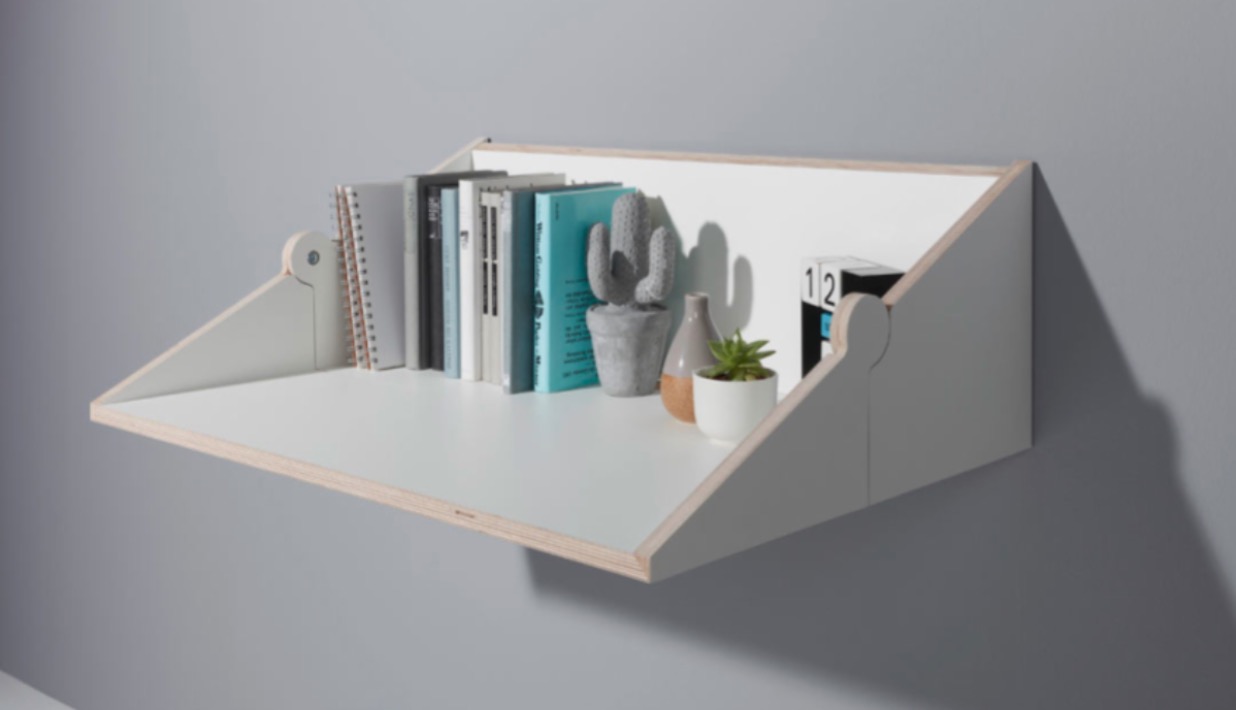 The best part?
Since you can mount our TwoFold shelf at any height, you can turn it into a standing or sitting desk.
5. Use wall beds to create multi-purpose space in your bedroom
Convert your room into a multi-purpose space with a wall bed.
Wall beds are an ingenious solution for smaller bedrooms and studio flats.
In more affluent neighbourhoods, wall beds can make spacious rooms seem even bigger.
These beds can be vertically folded and tucked against a wall—essentially freeing up your bed space. This gives you more space for your day-to-day indoor activities.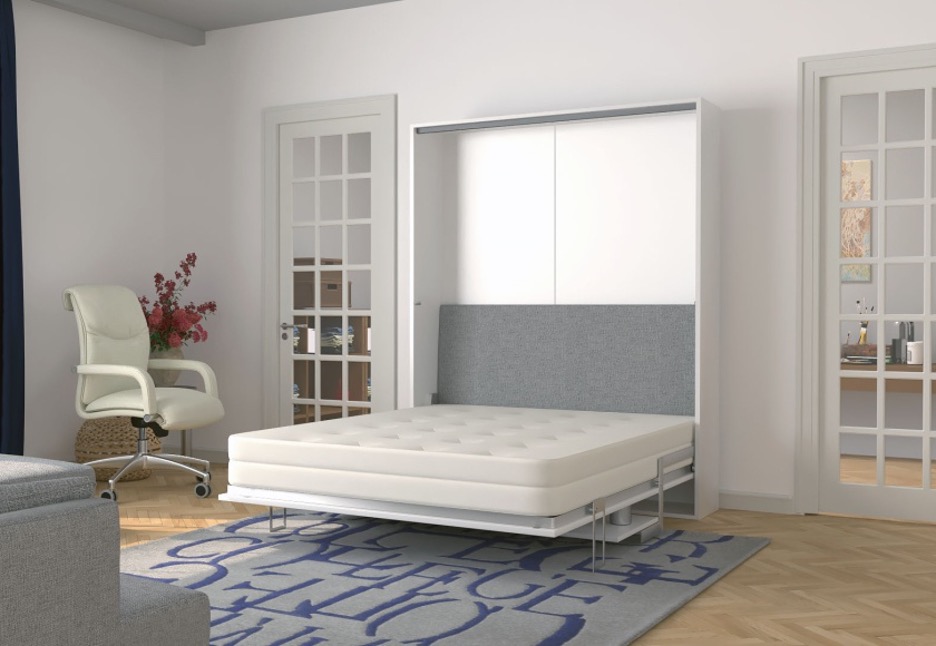 Product: Vertico Wall Bed by Furl
If you want to take things a step further, go for multi-purpose wall beds. These are wall beds outfitted with floating shelves and desks—perfect for turning your bedroom into your designated home workspace.
6. Organise cables
Bedrooms with a work desk, without consciously and frequently decluttering, often end up with a whirlpool of cables for chargers, device connections, and computer peripherals.
There are plenty of cable management hacks that can help you keep unsightly wires out of sight.
For one, you can use binder clips to keep cables neatly organised along the edges of your desk.
It's also important to practise proper cable management, not just for the items on your work desk, but also on bedroom appliances that connect to a power outlet like smart speakers, lamps, and TVs.
7. Use low cabinets at the foot of your bed
Following the tips above will give you more space, but if you need even more, here's a simple hack.
If you have a row of low cabinets, consider placing them at the bottom end of your bed. This gives you instant extra storage for documents, clothes, perfumes, and other valuable possessions.
The cabinet's surface can also be used as shelf space for lamps, phone chargers, keys, and books.
You can also install your spare flat-screen TV—perfect for binge-watching Netflix shows in bed.
Remember to use a cabinet that matches or complements your bed's size and colour. If you don't have anything that fits, consider ordering a custom storage footstool or ottoman box.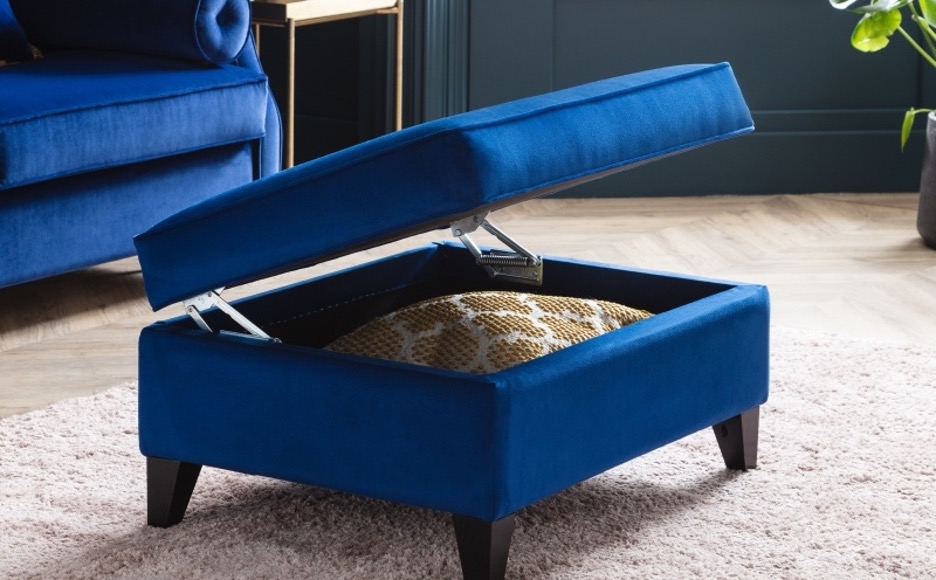 Product: Paris Sofa Bed Foot Stool by Furl
8. Invest in a fitted wardrobe
Traditional standalone wardrobes are large, cumbersome, and hard to move. It's also hard to create a consistent interior design scheme around them due to their size.
A fitted wardrobe that can be configured to match and accentuate your bedroom's design solves these problems. They are compact, stylish, and can be tailored to your individual clothes storage needs.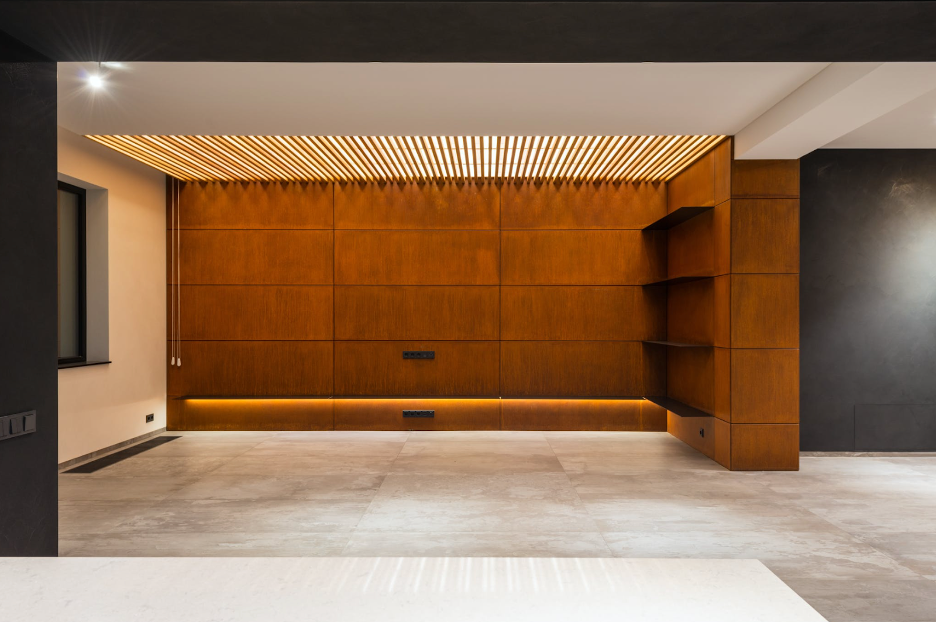 Image: Pexels.com, @max-artbovich
FAQs about bedroom storage
Below are common questions people ask about bedroom storage.
1. How to manage your bedroom storage
Providing space for everything is just the first step. To keep things organised in your bedroom, here are a few tips:
Have designated storage for every item type
Tuck your seasonal clothes and shoes under the bed
Declutter frequently
Consider moving space-consuming ornaments out of the bedroom
2. How do you organise small spaces in your bedroom?
Multi-purpose furniture, such as a wall bed and corner tables with in-built drawers, helps you maximise the space in your small bedroom.
3. How do you organise a bedroom without a wardrobe?
Without a wardrobe or dresser, you can invest in hidden shelves and compartments in wall beds, storage beds, and storage sofas. A clothing rack also lets you save space while making it easy to show off your apparel and pick out your outfit of the day.
4. How to increase your bedroom storage without making your room messy
If you need more bedroom space, get more storage by using multi-purpose furniture like wall beds, storage sofas, and blanket boxes.
Improve your bedroom storage now
Small doesn't always mean cramped.
With smart bedroom storage solutions and multi-functional furniture, you can design and organise your small bedroom without giving up space and personal style.
Contact us
if you need ottoman beds, sofa beds, wall beds, and other smart, space-saving furniture.