I feel like recently all I have been talking about are new things. But right now, we have lots of new things coming to Furl which is so unbelievably exciting. Including our new look Furl Homepage. Depending on the link you click on to reach our website, depends on whether you might have actually seen it or not. So just in case you haven't, here is a little run through.
Fresh, informative and simplistic were three words we wanted to feature throughout your experience when browsing our new Furl Homepage. And isn't it just all three of those things?
So what does the new Furl Homepage actually look like?
It was too smart not to show you. So here is what our homepage now looks like…or just click on the image to see the real thing.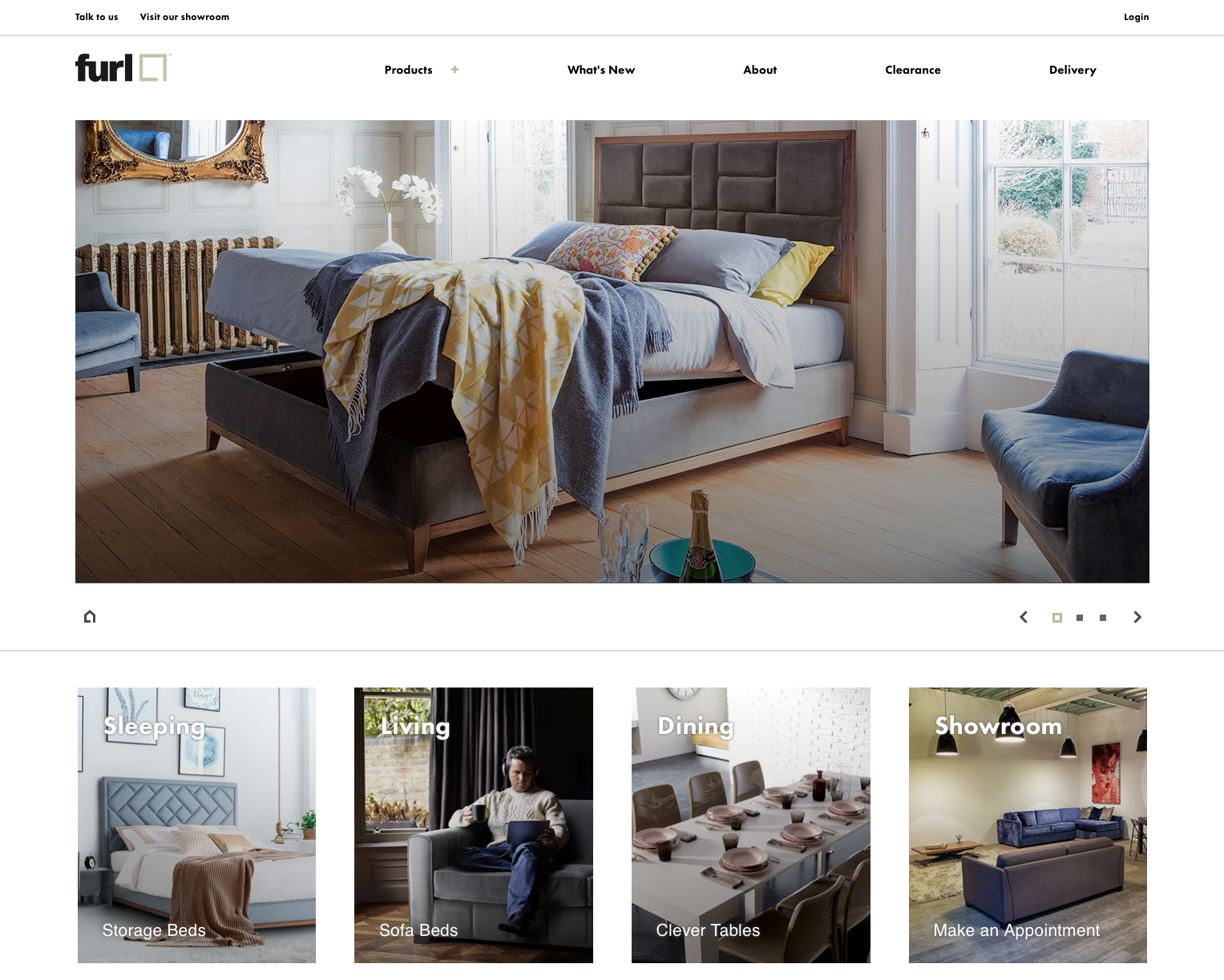 We still have all of our products to flick through on our Furl Homepage. But we now have a tab that takes you straight through to our 'What's New' page. So you can see what we've been up to and catch a glimpse of all of our latest creations. And we also have a link that takes you straight through to our 'Clearance' page too. I mean who would turn away a deal when it's being offered?!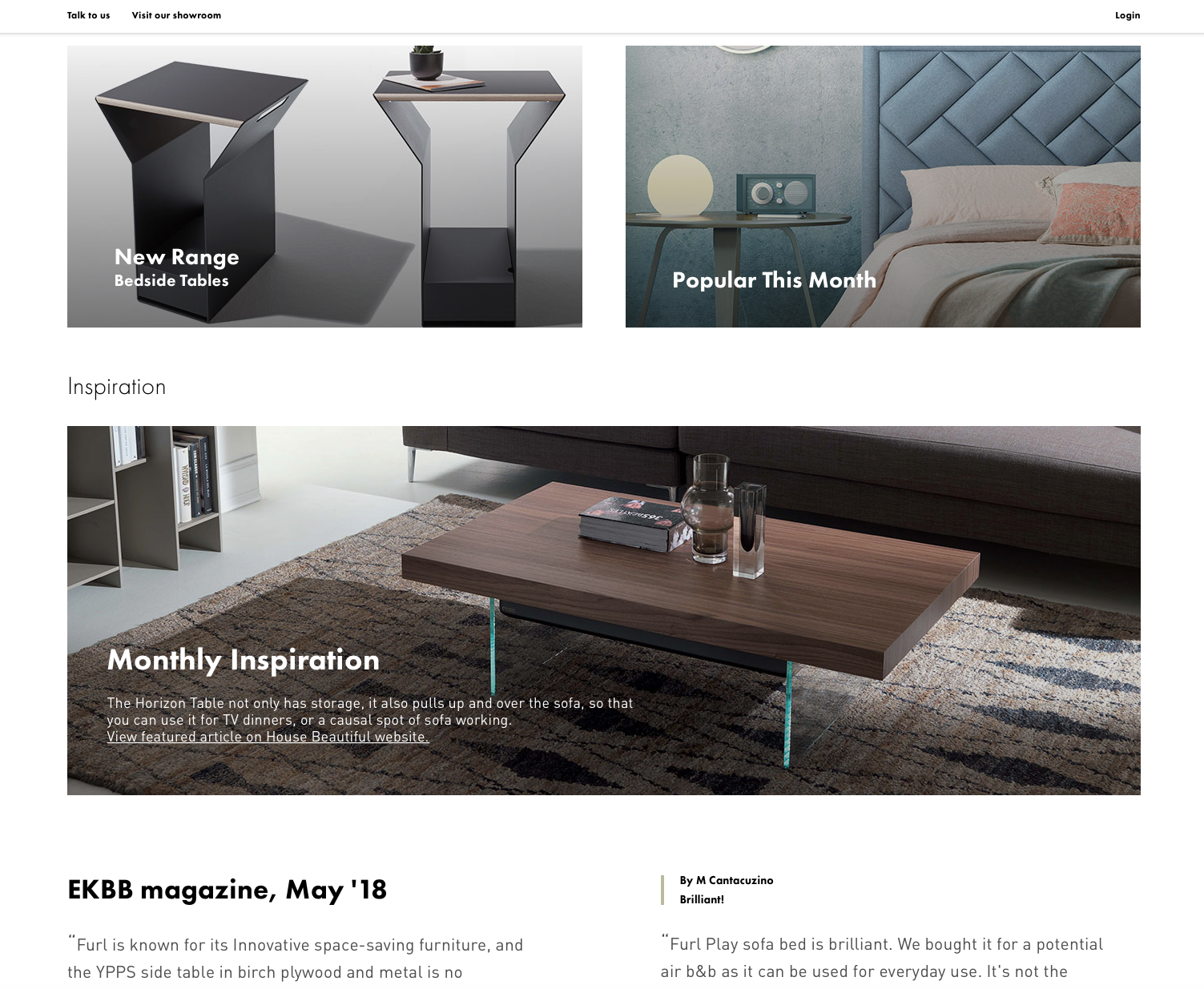 But that's not all our new homepage has. It also shows you what's popular this month. And not just what's popular, but also our most recent range launch. Which this month is our new bedside table that has clever storage for all of your chargers and wires. We also want to give you a little monthly inspiration too. As choosing furniture for your home can be a hard task, and we want to make it as easy for you as possible.
So what do you think? Do you love it like we do? Is there anything you want to hear about in the monthly inspiration? Any tips or tricks that you specifically want our advice on? If you do have any questions, then please tweet them to us. We will do our best to answer them in next months Inspiration.