Flatmate – a simple desk with storage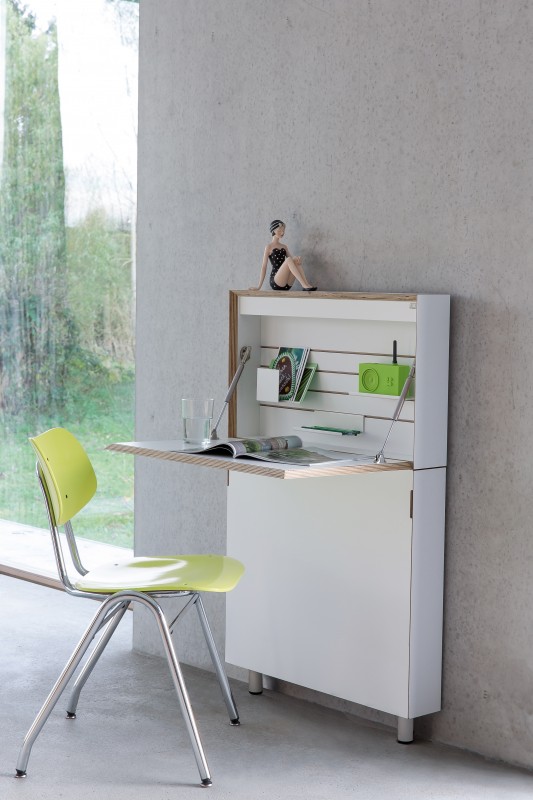 Wow, wow, wow.  Here's something we can't help but shout about. Every now and then we come across a product that's so brilliant we simply can't keep it to ourselves. And here it is. The Flatmate – a bureau/desk/office/filling cabinet all in one beautiful and incredibly stylish design. And while we didn't design and don't make it we are proud to be selling it.
The design is ingenious – it has a tiny footprint so is ideal for small spaces but is packed with practical features that really do make it the ideal home office.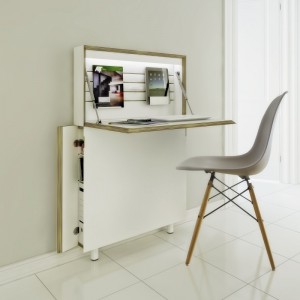 "When closed, FLATMATE has a floor area of just 0.09 m2, therefore making it probably the smallest fully equipped bureau on the market. Due to its slim depth and sleek, unobtrusive exterior it transforms long hallways into home offices, offers an intimate place for writing letters in the bedroom or serves as a temporary workplace in a weekend home as required. FLAT MATE makes practical use of such remaining spaces, which are unsuitable for conventional furniture; due to its compact dimensions this reinterpretation of the bureau is ideal for mobile living users."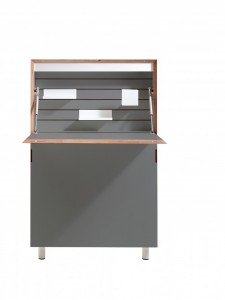 Clearly we love the Flatmate – we wouldn't be putting our good name to it if we didn't. We're not alone though as this design won the Best of the Best at the Interior Innovation awards 2012. The Flatmate really is something special. It's beautiful, stylish, fantastically made and really, really practical and available in 10 colours.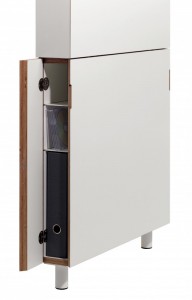 We keep Flatmate in stock in black and white and is available to buy through our website or London showroom –  Contact us to arrange an appointment visit our website furl.co.uk  prices start at £880
Dimensions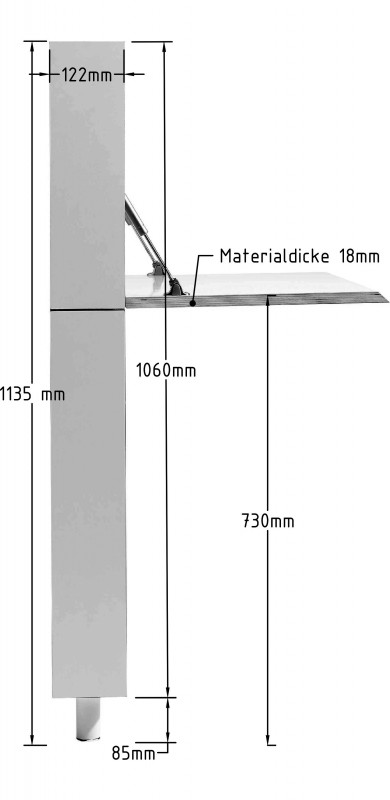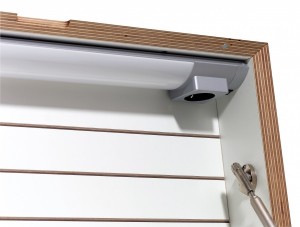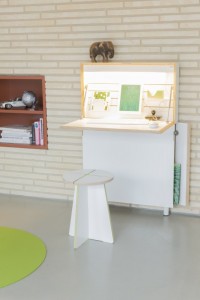 Light and Plugs
Flatmate is fully equipped, it has a light and a 3pin socket, perfect for charging your iPad, laptop or mobile phone out of sight