So you promised yourself that this year, you really won't push the bathroom renovation to the bottom of the list. You may have noticed a few posts about the latest trending bathrooms designs over on our Twitter recently. We agree with you, some of them are totally stunning. However we all know that bathroom a design just wouldn't be complete without that absolutely necessary bathroom storage. I mean who wants the spare toilet rolls on show really? So here are a few top tips and ideas as to how to keep that ever so needed bathroom storage, stylish.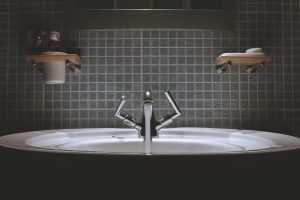 Toiletries, spare toilet rolls, towels, extra haircare, travel wash bags and the 'medicine cabinet' are all items that we want stored behind closed doors in our bathrooms. However sometimes the size of our bathrooms don't quite allow for that much storage. So this is where our handy bathroom storage tips become useful.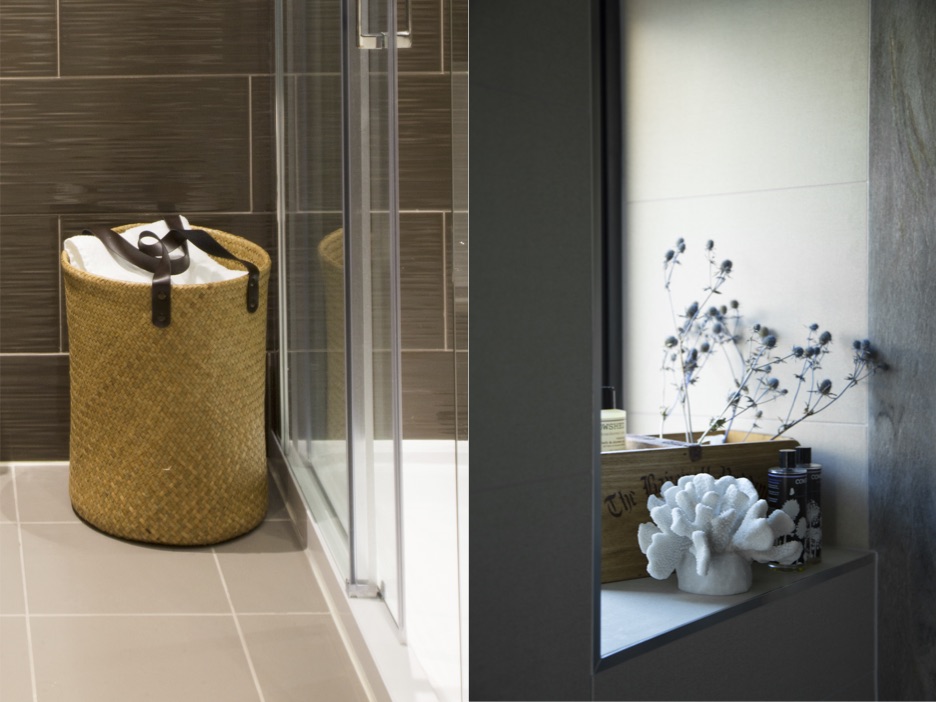 Baskets
Baskets are not for every interior style, but they can work in a variety of different bathroom designs. Do you live in a period property? Is your style Scandinavian? Are you a little more Shabby Chic? If you answer yes to just one of these questions, then a basket will fit your interior decoration. Pretty and practical, you really can fill them with anything. Depending on the size of the basket, you might opt to put the spare toilet rolls in there. This way they will actually look as delightfully displayed as they possibly can.
If you have space for more than one, add in a larger basket full of the spare towels so your guests never have to ask you for a towel again. Or if you really want to add a sense of hotelesque (is that actually a word?!) to your home, get a small square basket and fill it with rolled up flannels. Then provide a second basket to be used as a 'bin' for when your guests have finished drying their hands. You may want to check with the washing machine queen before implementing that last idea though!

The Towel Rail
Towel rails do have a habit of taking up a lot of space. Perhaps you've tried hooks and they don't dry your towels fast enough? We have two tips for two different budgets. If you are really going to town and redoing the whole bathroom, think about adding in heated matting to the walls. This is not for those who aren't willing to splash the cash, but if you are, can really give you back a little bit more space. Heated towel rails can be bulky and take up room that could go to better use on the wall. By having a heated wall, you can find a very slimline rail and hang your towels closer to the floor. This then frees up the space above for a few more shelves.
If you aren't completely redoing your bathroom, but just want to clear it of all of the clutter, then why not try adding rails to the back of your door. Despite not being heated, the rail will still allow the towel to air unlike a hook where it keeps the towel bunched together.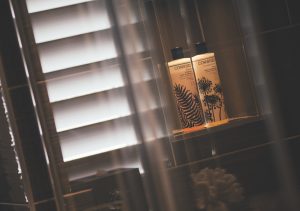 Get to all of those nooks and crannies
Don't neglect the space above your toilet. It is the perfect place for a cabinet, or if you think that might be a little too top heavy then just a couple of very simple shelves. Remember, if you want your bathroom to look fresh and styled you have to add a few styling items. This is what most people shy away from when it comes to bathrooms. You don't want to feel like you are wasting space by adding things you don't need. However without these styling items, your bathroom will look dull and lifeless. Why not try a few floating shelves, then add a few vases with a selection of flowers along with a stack of books. Finish the shelves with bell jars full of cotton wool pads. This way you can add a little bit of practicality to your styling at the same time.
Bathroom storage can be tricky, and we know that you will want to cram as much behind doors as you can. Just remember, that without injecting your personality into an interior design, it won't feel like home. This rule applies to every other room in the house, and still applies to the bathroom! Be savvy and clever and get adding a little more sneaky bathroom storage into your home.