As most of you may know, Furl aren't known for offering discount or having a sale. We promise that it's not because we are being mean, but because we are being fair. Of course the 'are you having a storage bed sale' question is one that we get asked a lot. And our answer for it is quite simple really. We design and make to order, so we don't have lots of stock to have a sale with.

However we do have a few items that sometimes end up on the shelf. Not because they are any less loved. They have usually even been especially designed by our in house design team, so are often pretty trendy too! The reason they end up on the shelf, is because they have either been made for our showroom or for our photoshoots. So we have now added them to our very own version of a storage bed sale – our clearance page.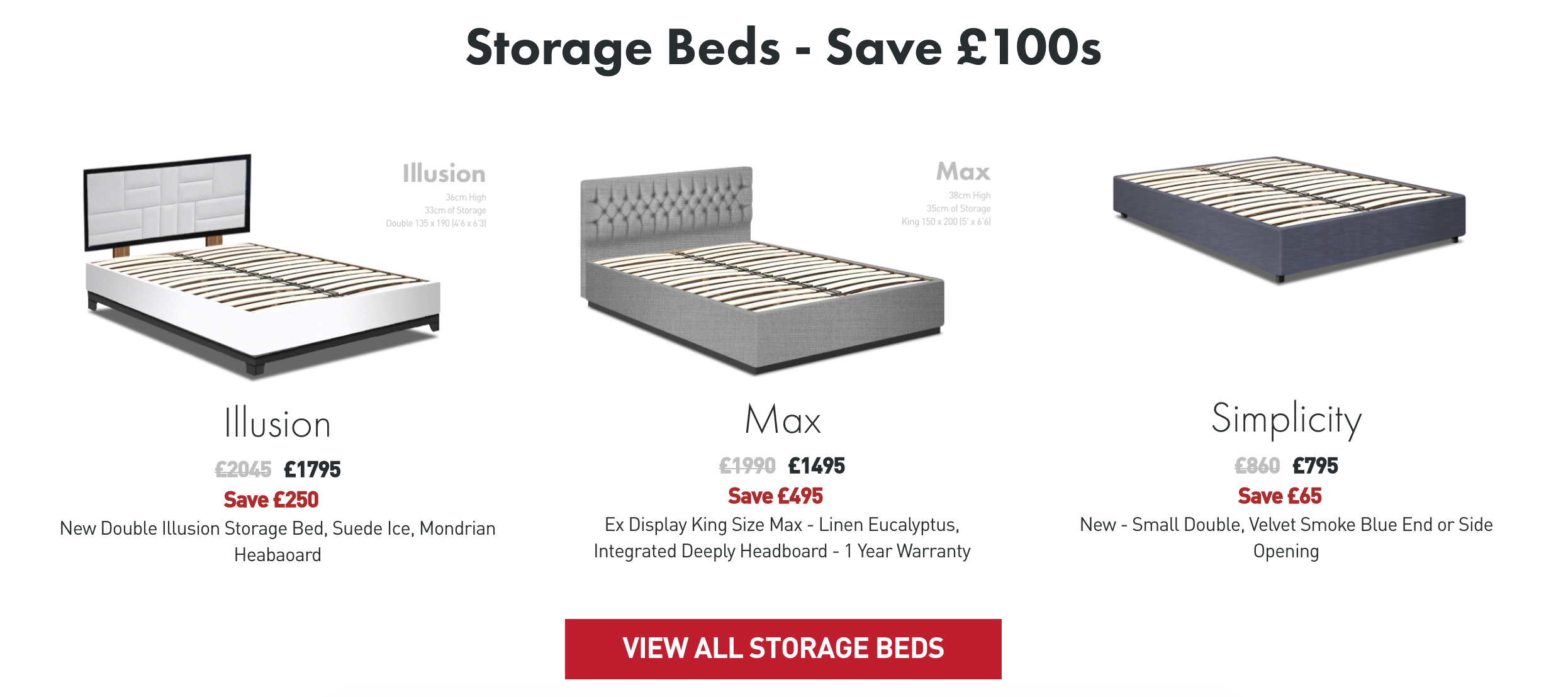 Storage Bed Sale – what does this really mean?
So lets get calling it our clearance page from now on, because really that's what it is. As we make to order, most of our products are made on an 8 week lead time. Some of them come with the option for an express delivery, which speeds them up, but costs a little more. But we hear you need something even sooner – so check out our clearance page and we can have anything on there delivered to you in about 2 weeks. We know they might not be quite what you really wanted, so we've thrown in a little discount to make you love them nevertheless. And what do we really want anyways?! To have a lovely new, good quality storage bed – now that's a given.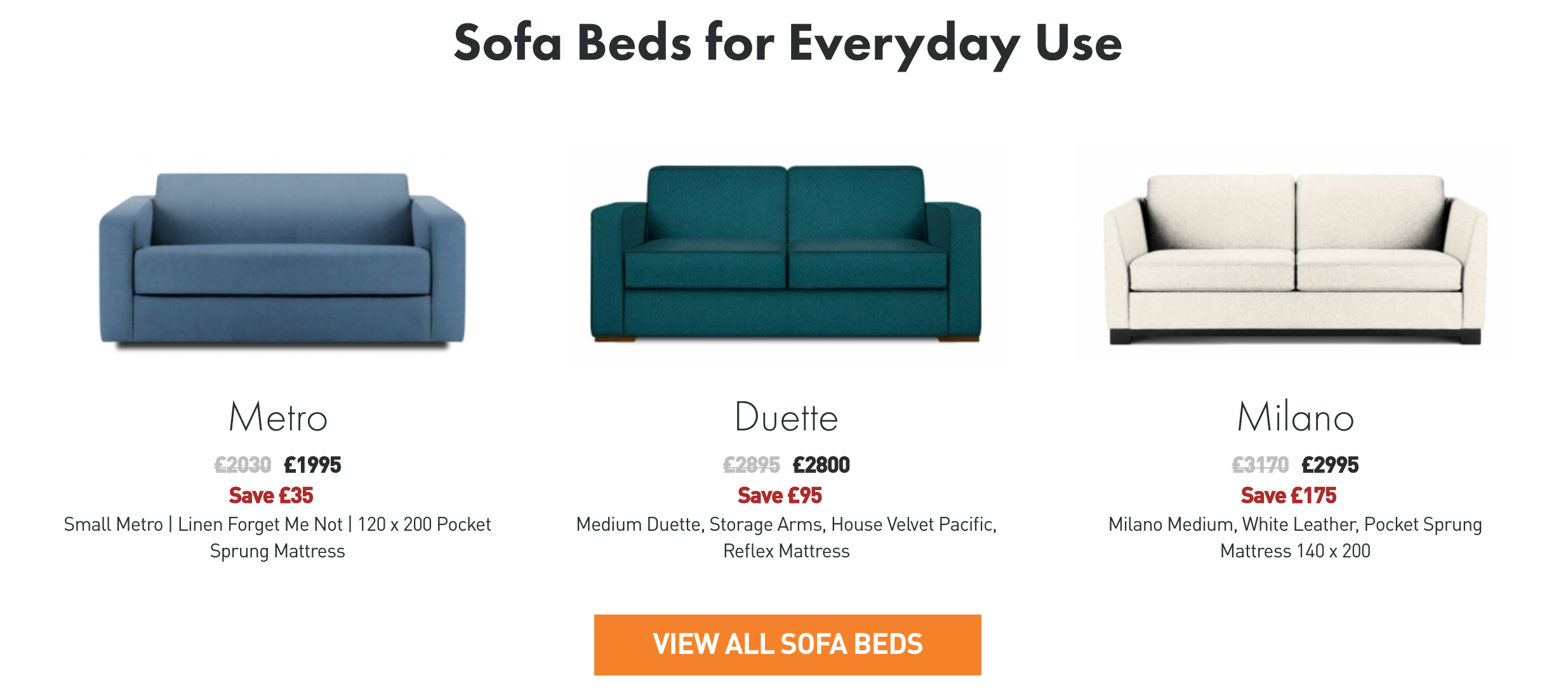 Not only do we have lovely discount and speedy deliveries for our clearance storage beds, but we also have our sofa beds, tables and wall beds on our clearance page. Just remember, there is only one of each item listed available. So once they are gone, they're gone.
If our clearance items aren't quite what you were after, have a play around on our design and order section and build your own bespoke storage bed.