Memory Flex 750 Mattress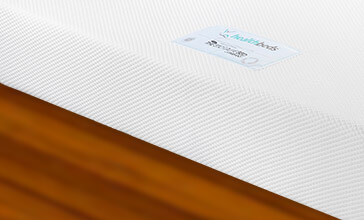 Mattress Features

Firmness

5

Depth

22cm
Our award winning Memory Flex mattresses are made from special foam, which adapts to your body shape as you sleep, so supporting the spine in its natural position and eliminating pressure points.
Sleep technology
Memory foam mattresses are made from visco-elastic, a hi-tech material first developed for Nasa. It replaces the steel spring mechanism found in most traditional mattress with a memory foam core delivering both comfort and spinal support without creating pressure points. It reacts to your body temperature by softening under warmth, allowing the foam to contour to your body.
Our Memory Flex mattresses have a Coolmax fabric cover to keep you cooler during the night. The supportive nature of Memory Flex mattresses can make them warmer to sleep on and the specialist cover ensures any moisture is moved away from the body as you sleep. They don't need to be turned and the covers can be removed for cleaning.
Like sleeping on a cloud
Memory Flex mattresses are warmer than traditional mattresses but ours have covers made from Coolmax ® fabric, which has been designed to regulate body temperature and move moisture away as you sleep. They don't need to be turned and the covers can be removed for cleaning.
Pressure relieving foam
No Turn
Coolmax removable washable cover
Anti dust mite protection
Each one has 80mm of high density memory foam as the top layer and 140mm of Reflex foam as a supporting base layer. The result is an extremely comfortable mattress with a medium to firm feel.
Made exclusively for us
All our mattresses are made to our own exacting specifications by Healthbeds, who have a strong reputation and long history in the industry. In fact they've been making high quality mattresses since 1893 when the Smeaton family started the business in Yorkshire. They've kept hold of their traditional roots yet moved with the times too and are now being run by the fourth generation of the family. Aside from the quality of their mattresses we love working with them because they're a company very much like us; they too offer high quality products and enjoy creating exactly what their customers want.
Sizes & Prices

£630 Single 90 x 190
£720 Small Double 120 x 190
£800 Double 135 x 190
£850 Continental Double 140 x 200
£850 King 150 x 200
£910 Continental King 160 x 200
£1020 Super King 180 x 200
£1270 Emperor 200 x 200