Designed & made in the UK
5 Years Warranty
Creating space since 2007
Expertly installed by our team
Custom Options
Clever accessories and options designed to complement your storage bed. Removable covers, a safe, electric mechanisms, shoe storage and more.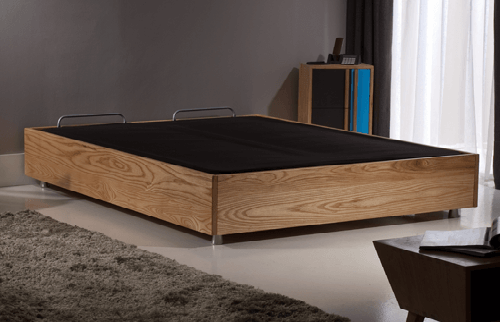 Mechanism Cover
Keep your stored items hidden from view... You may want a little extra protection for the contents of your bed. The washable mechanism cover fits tightly around the mechanism and over the slats, protecting the items within from dust passing through the mattress and also hiding the contents from view should the mattress be removed.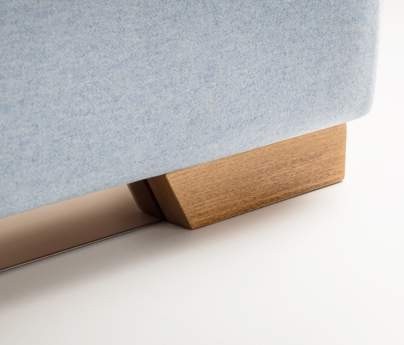 Feet Colour
Real Wood. Naturally beautiful, solid oak to match our popular wooden beds or to complement the furniture in your bedroom. Most of our beds are available with Walnut, Oak or Black feet.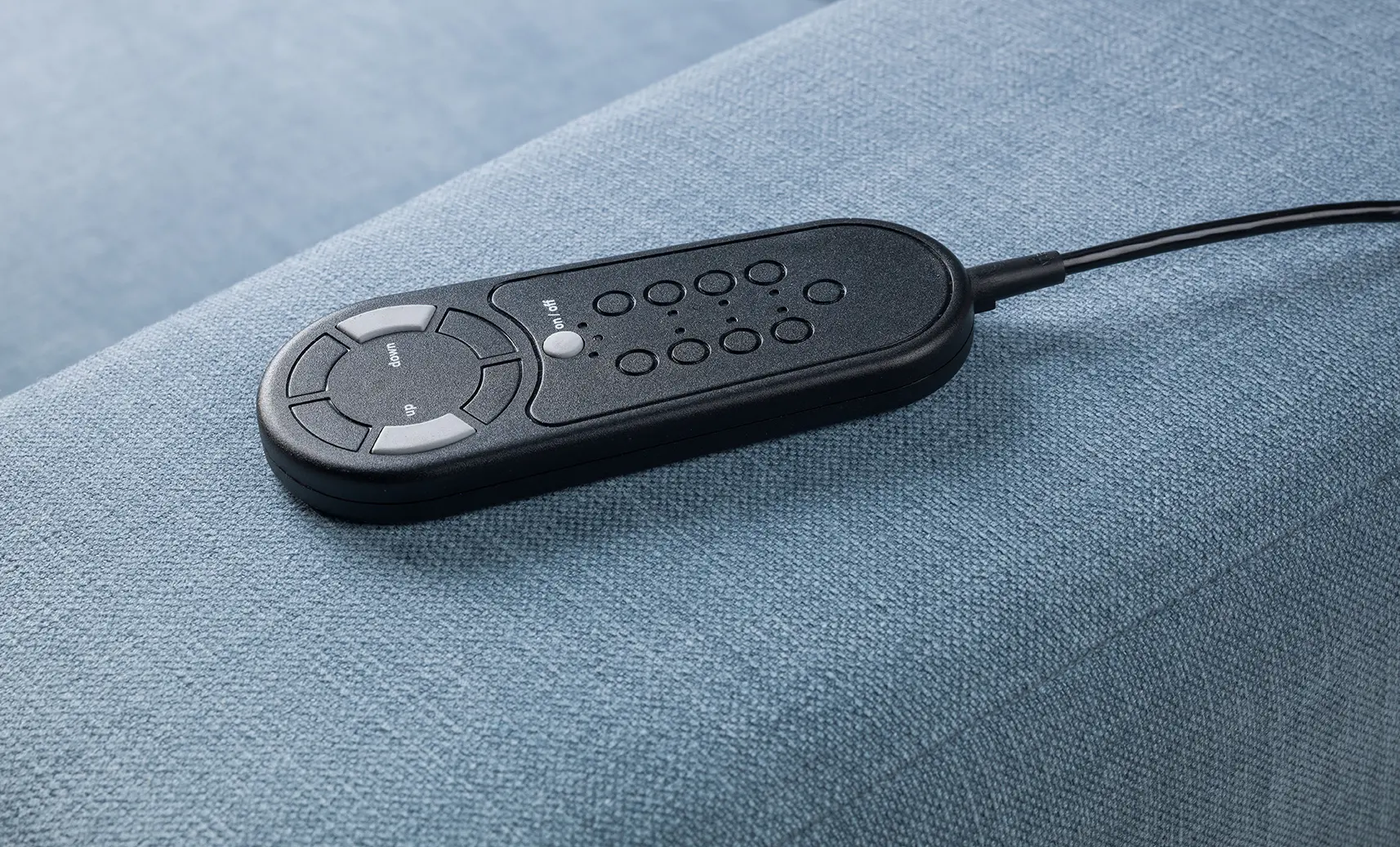 Electric Mechanism
For fun, or because you really need it Ottoman beds represent one of the best uses of space in your bedroom, but for some, the effort of lifting them can be a problem, especially if you have a heavy mattress. Whilst there are no safety issues with a heavy mattress, the heavier the mattress, the harder they are to lift. That's why we developed an Electric Ottoman Bed, designed to give you all the storage without the effort. Two powerful motors lift the mattress quietly and smoothly to reveal a huge space under your bed.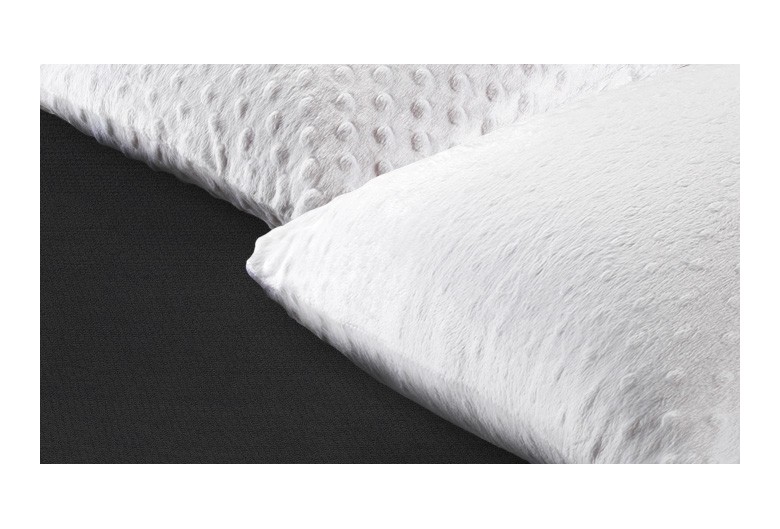 Luxury Pillows
Luxury pillows made from natural Latex for the perfect sleep, with washable covers.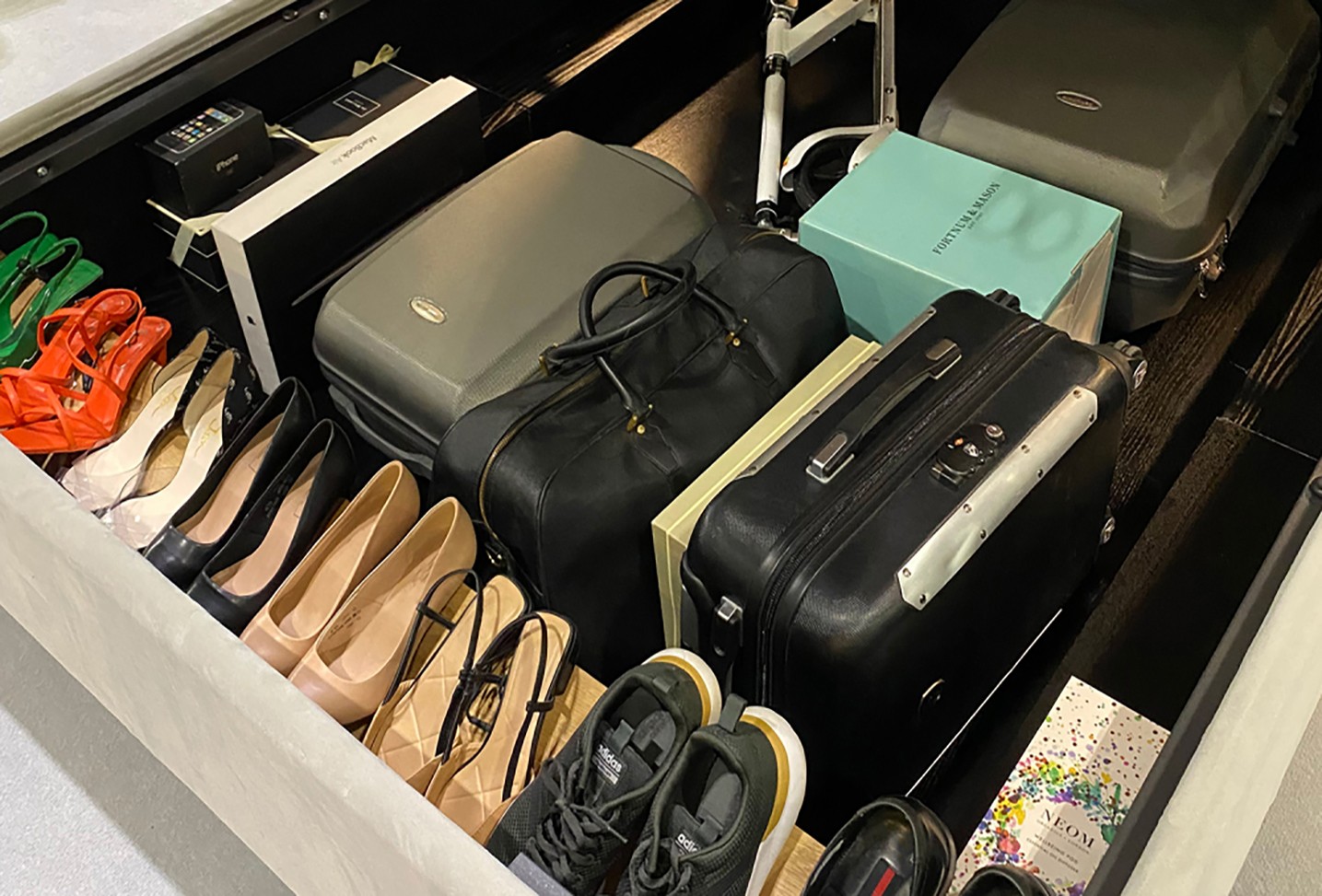 Shoe Storage
A built-in shelf to keep your shoes organised inside the bed. Handcrafted in wood, available in black, oak or walnut.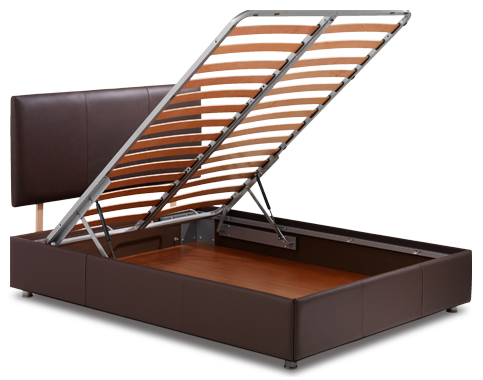 Storage Access - from the End
Great storage from any angle. Our mechanism options are easy to open and offer great access to the items inside. Perfect for most bedrooms It's easy to open and close and designed to be used many times a day. Powerful, gas pistons raise the mattress almost 1.7m to give great access - particularly important if you need to get to anything stored at the back of the bed. Lowering it again is just as easy - simply push it down. Your bedding is held in place too. The base of the storage area is extremely sturdy, with supports on all four sides and a hidden central foot.
Removable Covers
Change the look of your bedroom the quick and easy way... Now you can change the look and feel of your room without buying a new bed!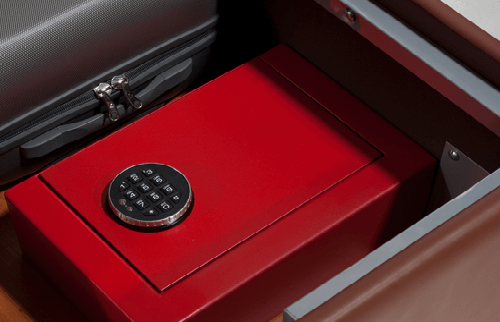 Security Box
Who says you can't keep your cash under the mattress! Our ingenious security device is both discreet and secure. Perfect for passports, jewellery, credit cards as well as important documents. Insurance approved and certified for up to £1000 in cash. Specification: D150 x W250 x L350. 3mm steel box 5mm steel door. Weight 15Kg. Securely bolted to the floor inside the bed.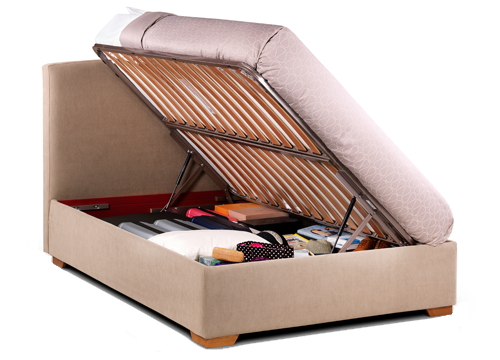 Storage Access - from the Side
When space is tight or the room has an unusual layout then a side-opening bed is your ideal choice. Designed to fit into an alcove or against a wall they offer full-length access to the storage area.